As an integrated marketing, branding and creative agency, Hustle & Bustle specializes in creating unique stories and curating groundbreaking experiences through innovative activations.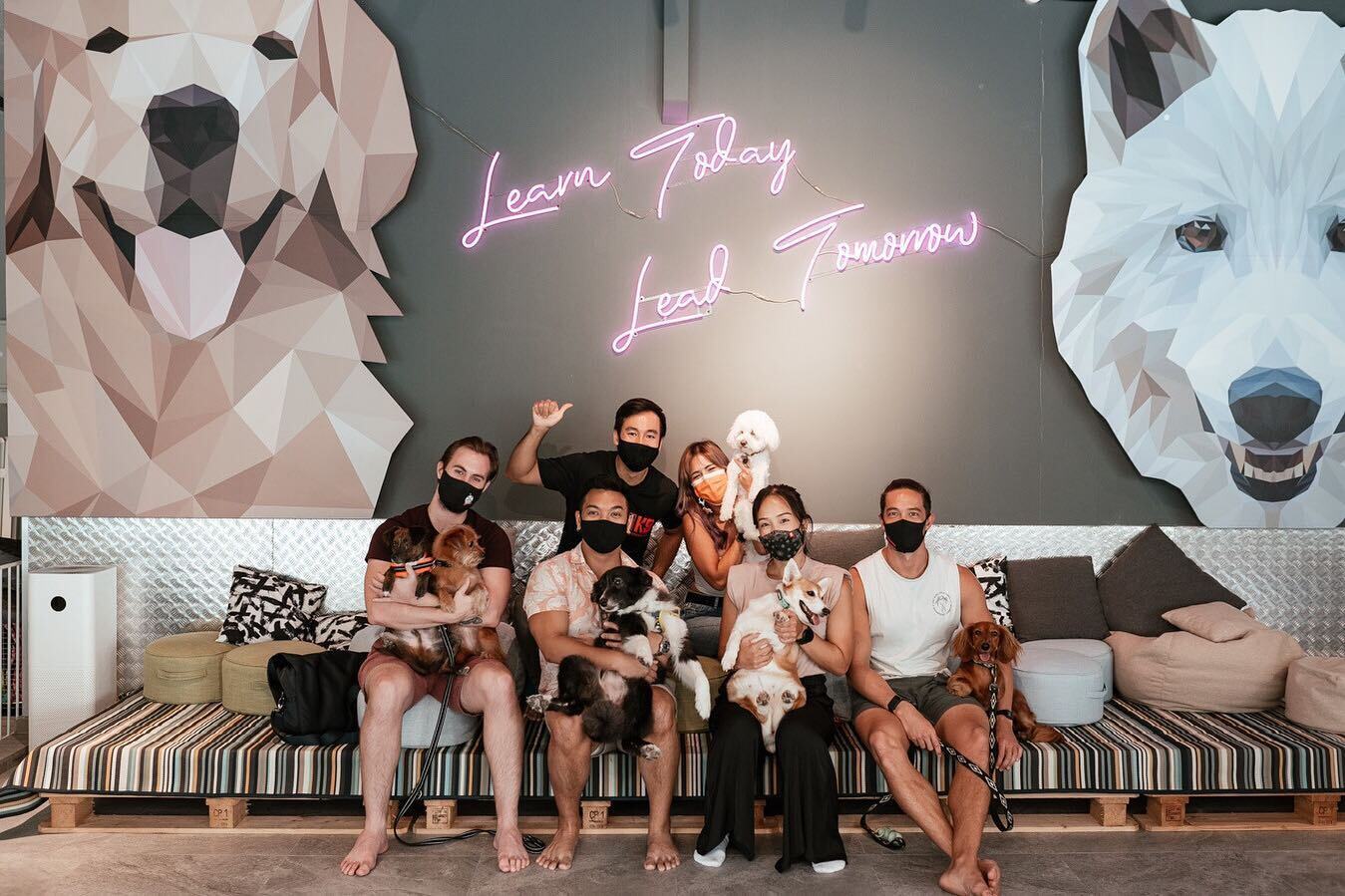 Made up of creators and collaborators with a passion to bring memorable experiences to life & communities together, this high-octane team of 'hustlers' transform creative ideas into practical solutions, realising the ambitious into revolutionary brand experiences.
'Hustlers' see challenges as part of the creative-solving process and as a team are constantly striving to be better, together, each and every single day. For Donovan, having a supportive team, right culture and room for growth are his top priorities. We find out what else drew him to scale new heights and be part of the hustle as a Senior HR Executive:
Tell us about yourself (where are you from, your major in school and/or your career speciality)
I am Donovan, born and raised here in Singapore. I graduated from RMIT, with a Degree in Business Management (Major in HR). And thus my interest and specialty is in HR because I always believe in that human touch and interaction, bringing people together and motivating people around me.
What was the experience like while you were looking for a job on Wantedly?
Wantedly was really something very new to me, nothing like the traditional job portals out there. Wantedly also brings out the company branding and awareness which I don't get from other portals. I actually just wanted to try out and explore, thus I filled up my particulars and see if it works.
What do you look for in a career?
I think it is of utmost importance to be in a company with the right culture with a supportive team and management who listens. For me, as a team player, having a supportive team, right culture and room for growth are my top few priorities.
What was the job search process like for you?
I filled up my particulars quite some time ago and was only passively looking around. But once Andrew got in touch with me, the entire process was fuss free and very coordinated. Response and feedback came in fast as well.
Why did you join Hustle & Bustle?
I really like the vibe and the interaction I had with Michelle and Crystal during the interview. They were very upfront, and I knew what was expected, my duties were clearly laid on the table. It is a rather new experience for me, and I felt that being in a startup company, there is plenty of room for growth as well.
What advice would you give to someone who is looking for a job now?
Be precise and confident in what you are looking for. Do not overpromise and underdeliver. Be upfront and share what you can bring to the team, instead of always thinking about what the company can offer to you. State your value and make yourself worthy.
A Quote that I live by: Since my school days in everything I do would be, "Work hard in silence, let success make the noise"
Hustle & Bustle is hiring! Want to be a "hustler"? Check out these roles!
Aligning your goals, passion and values with that of the company's is a crucial step in your career search, which allows you to make an informed decision before applying for a role. At Wantedly, our mission is to create a world where work drives passion, and we encourage both companies and candidates to feature extensively what drives them, as organisations and individuals.
Like Donovan, we hope that you too can meet companies you'll love working for, with people and culture that allows you to grow and thrive. Kickstart your career search with Wantedly, sign up and complete your profile here, and start browsing for your next opportunity here. Good luck!
Connect with Donovan on Wantedly.