Love coffee as much as we do and wonder how you can marry great coffee into your work like Hook Coffee does? Get your mugs ready. We're coming in hot!
Step 1: Empty your cup, and learn about its beginnings
Hook Coffee is a home-grown brand founded by two Singaporeans, Ernest and Faye. Launched in 2016, they have a mission to make great and responsible coffee accessible to everyone.
Ernest and Faye believe that anyone should be able to enjoy specialty coffee. Which is why their primary focus is accessibility; that getting a cup of coffee
should be affordable and convenient.
Equally important, they want people to have a fun time learning about, brewing, and drinking their coffees.
Much more than a coffee brand, Hook Coffee hopes to help their customers develop an understanding and appreciation of the stories behind the things we consume every day.
Everything they do comes down to a simple calling; to empower coffee farmers and lovers alike to make coffee better.
Does this smell like your calling?
Step 2: Add the secret ingredients. The 3Cs of Caffeine
Community
With an emphasis on sustainability and hospitality, Hook Coffee believes that the best coffee isn't just about flavour and enjoyment, but also where it comes from. They work hard within the coffee community to promote sustainability and well-being.
Many coffee farmers reap little profits from their craft. To combat unfair wages and to promote carefully grown coffee, Hook Coffee chose to adopt a direct trade model.
This means that they directly work with the farmers that grow the coffee. With direct trade, farmers earn 10-25% more. Because the farmers are paid well, they can support their craft – the children of the farmers can go to school, their overall standard of living would improve, and your coffee tastes better.
Hook Coffee's idea of community is about having different types of people coming together to do something worthwhile. They truly believe that without a solid community, good coffee isn't possible.
Love coffee and fighting for a good cause? Hook no further!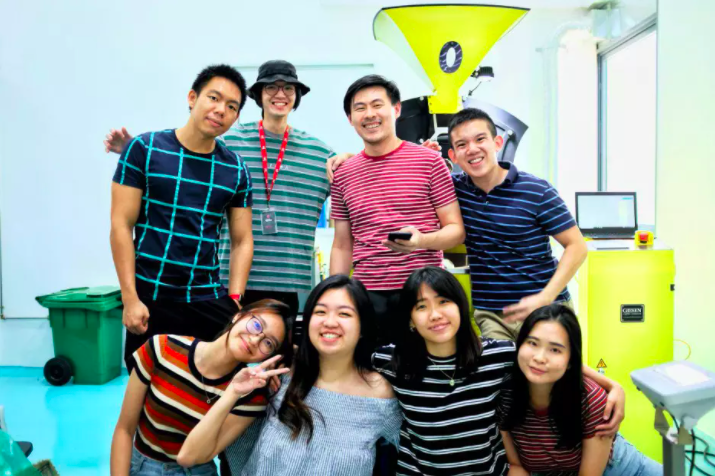 Culture
Part of Hook Coffee's mission is to educate on all things coffee related; they focus not only on sustainability, but also on brew techniques and the applicable science behind the brewing process.
As part of the Hook Coffee culture, the team regularly attends coffee workshops outside of work, and cafe hops to try different coffees all around Singapore.
This means that as part of the Hook Coffee crew, you will be equipped with the knowledge of a coffee connoisseur in no time.
If learning about coffee and cafe hopping speaks to you, consider a career at Hook Coffee!
Career
It is no surprise then that Hook Coffee is all about their people. Celebrating each and everyone's individuality and quirkiness plays a huge part in ensuring that every team member is comfortable being themselves.
In order to help bring your best self to the fullest potential, the Hook Coffee team is always interested to hear of your career aspirations, ambitions, and do their best to guide and help realise your success every step of the way.
This will not be your run-of-the-mill interview because, yeap, you guessed it - a visit and chat at Hook Coffee over a cuppa is par for the course!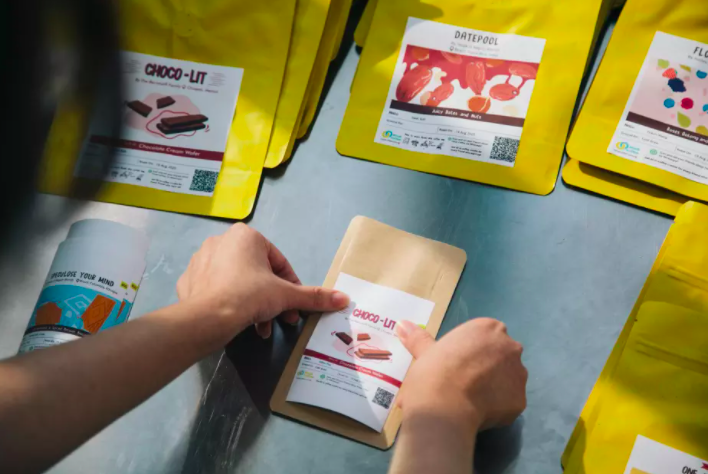 Step 3: Pour in the final ingredient - YOU
If you love great coffee, learning and sharing it, follow the fresh aroma towards Hook Coffee.
Hook Coffee is looking for individuals with a go-getter attitude, who enjoys meeting new people, is constantly driven to learn, and a good team-player.
Work in a fun, vibrant, environment with a passionate team who's always on the lookout to bring new and fresh ideas to the table. Oh, did we mention the amazing coffee all day?
Join Hook Coffee and add a new flavour to their expanding team.