There are often many laborious, and sometimes repetitive, tasks one must complete in the corporate world. From Human Resource (HR) department's payroll processing, to the data chunks which the Analytics team needs to simplify for the meeting in an hour's time.
More often than not, we spend too much time using manual processes to condense these trucks of data into digestible information.
When we are finally done battling these time consuming tasks, emails have already piled up in our mailbox. We then have to dedicate more time clearing them before we can call it a day. Fast forward to 24 hours later, and the entire process repeats itself.
Work doesn't have to be this tedious and unproductive. That's when WerkDone comes in.
A Business to Business (B2B) automated solutions company, WerkDone aims to spread the power of technology to do good.
True to its mission, WerkDone has helped many companies to streamline and transform their businesses since its inception in 2018. This is done by integrating technology into day to day operations, so as to shorten time consuming processes for higher productivity.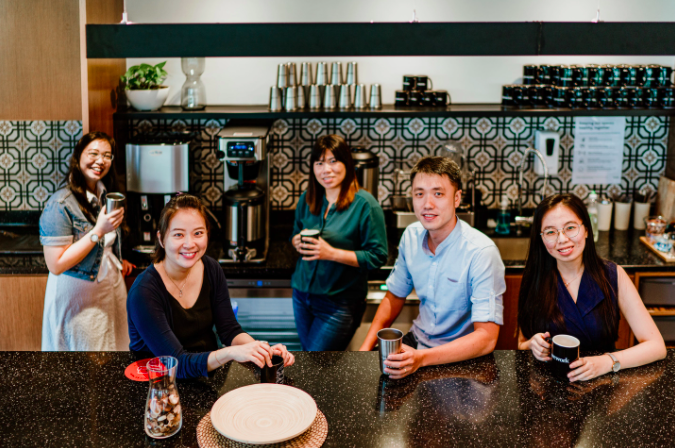 The techno-solutions provider offers the following services:
Process Automation: This service involves introducing software to simplify complex work processes and integrating systems. Through automation, it ensures minimal work duplication among departments.
Business Analytics: The process involves building a thorough data strategy with powerful analytics tools. The aim is to condense facts and figures into simple and concise charts, and also to make sense of complex data and convert them into valuable insights for your business needs.
Human Capital Management: This is done by incorporating MiHCM's digital HR cloud solution into existing procedures, to help transform all aspects of HR functions. Be it payroll, appraisal exercises or leave management, everything is made more convenient for HR personnels to dedicate their attention on the company's most valuable asset, the employees.
Latest smart solutions addition to address businesses' needs
WerkDone's latest automated system, Thermo, was introduced in 2019. Consisting of temperature screening, Safe Entry's QR code scanning and facial recognition, this system helps businesses transit back to the new normal when the Circuit Breaker phase was lifted.
As business owners resume operations after several months of closure due to the global Covid-19 pandemic, an automated system to conduct pre-screening before allowing people into their premises is required. Extra precautions are required to eliminate the spread of Covid-19 among workplaces and social gathering spots.
An employee-centric company with supportive network
WerkDone places employees' welfare as their priority. The company celebrates all things about the people working for them. Be it birthdays or work achievements, the tight knitted WerkDone team takes time to celebrate the highs, and accompany employees through lows.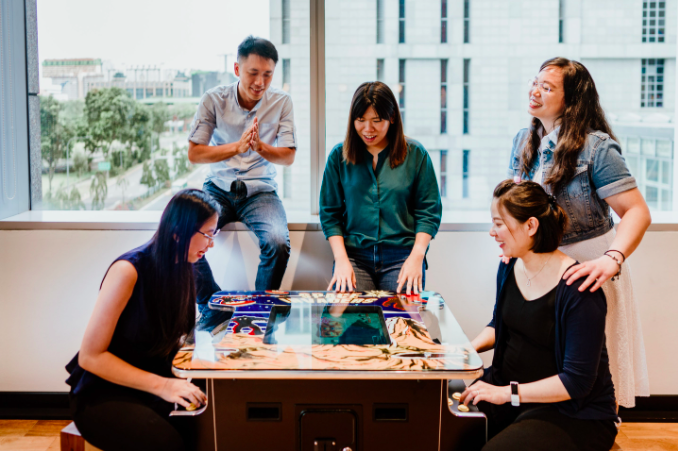 Work never gets dull at WerkDone as employees are encouraged to upgrade and re-invent themselves. This is done through constant learning to gain new skill sets, so that they are better equipped to deal with the disrupted world.
In addition, employees are empowered to tap onto their talents and aspirations for the good of the society, company and themselves.
Hiring people possessing the G.R.I.P values
WerkDone recruits like-minded individuals possessing G.R.I.P values. These values signify:
G - Growth mindset
People who are keen to upskill themselves to stay relevant to the demands of today's world
R – Resilience
Those who stay mentally focused and strong on their tasks even when the going gets tough
I - Integrity
Individuals who possess the right moral values and uphold their work to the highest amount of integrity
P - Passion
Possessing the fire in them to keep going and give their best to the company
Though a new entrant into the market, WerkDone is already a force to be reckoned with. Already having their footprints in Singapore and Malaysia markets, the company is set to propel itself to greater heights.
Are you keen to join the WerkDone family?
Read more about the company here!