BeScene or Be Seen?
This was the first thing that came to my mind when I saw the company's name.
And indeed, their quirky company name belies many of the values they believe in. When asked to describe his company, the founder of BeScene, Jimmy, quipped "Collaborative, innovative, positive!"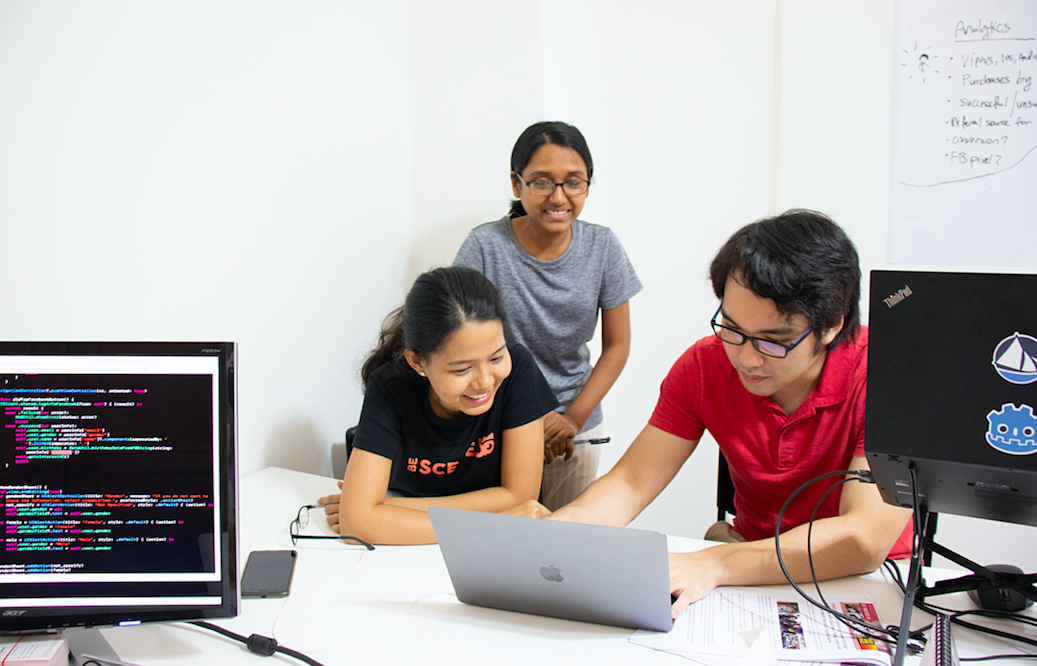 Now you must be wondering: who or what is BeScene?
A quick search on their platform opened a portal into the variety of events out there in Singapore.
As I scrolled down the page, I thought that I found the cure for the typical Singaporean "Singapore nothing to do one lah!" grouse - which also means that I don't have an excuse for boring date nights anymore (cue the collective moans of boyfriends everywhere in Singapore).
However, are events all there is to BeScene? According to Jimmy, BeScene "is a user-centred platform for anyone to look for proper events curated to their interests." And he has delivered on his promise.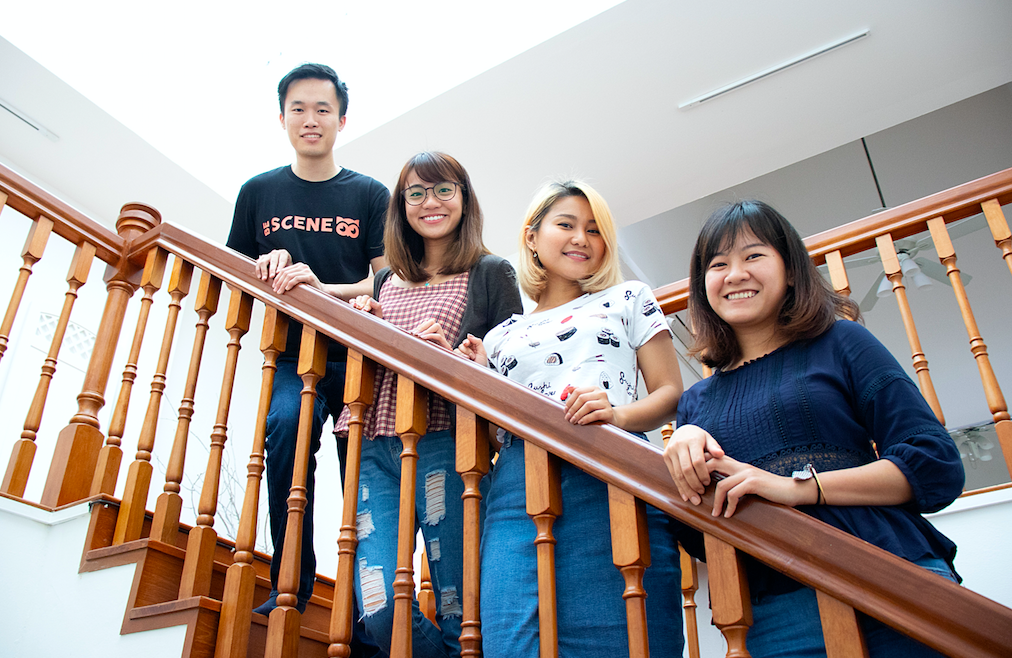 Before I could even start using the platform, I was directed to a 'Hobbies and Interests' page where I could choose what kinds of events I would like to attend.
This option to customize what the users want to see is really a step up from the typical one size fits all approach done by most events platforms out there.
So, what makes BeScene tick?
Passion x Pragmatism
Trust me when I say that the head honcho is a man of many interests.
After finishing his Bachelor's in Engineering, he chose to pursue a Master's in Real Estate at University College London. Jimmy also dabbled in startups and events in his free time.
Sounds like a modern-day Superman, if you ask me.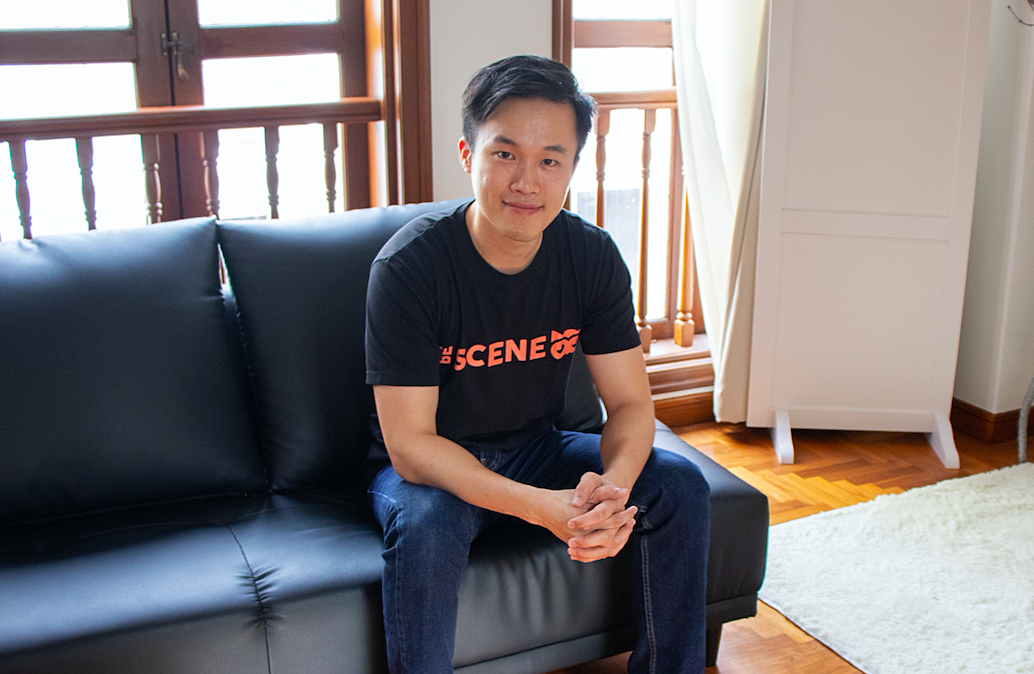 When I talked to him about BeScene, I was expecting Jimmy to tell me how BeScene is the best events and ticketing platform out there, the Holy Grail in the industry.
But he laughed at me.
"There will never be a perfect product, but as long as we are improving every day, soon we will have one kick-ass product!" joked Jimmy.
His candidness took me by surprise. I realized that this was someone who has tempered his fiery dreams with the coolness of reality.
Having the abilities of Superman didn't make him detached from the fact that there were things that can be made better.
His pragmatism is reflected in how BeScene conducts their business as well.
As much as they want to help every organizer in Singapore post their events, BeScene realizes that a screening process needs to be in place to filter out events that are not suitable for you, the user.
And that brings me to my next point.
People First
"The most important asset in our company is not our product, but our people," Jimmy shared without hesitation.
As you will soon read, he has broadened his definition of "people" to include those outside of BeScene – the organizers and the users.
Jimmy values people, who are passionate about what they do, regardless of the level of experience they have in the industry.
A strong believer of personal development, Jimmy is more than willing to bring people with little to no experience on board and show them the ropes from there - in fact, most of his people are fresh graduates.
On top of helping his people reach individual goals, Jimmy invests in building relationships with another stakeholder in BeScene: the organizers.
Thinking back about the most rewarding moment with BeScene, Jimmy recalled "(it) was when we helped organizers, who are passionate about what they do, to sell thousands of tickets on our platform."
Last But Not Least...
I could feel his love of people through the intensity of his words. It is more than just KPIs or targets for Jimmy – he is truly passionate about helping like-minded people succeed.
However, it seemed to me that he spends most of his time dealing with organizers and his people. How is he able to engage the most important stakeholder, the users?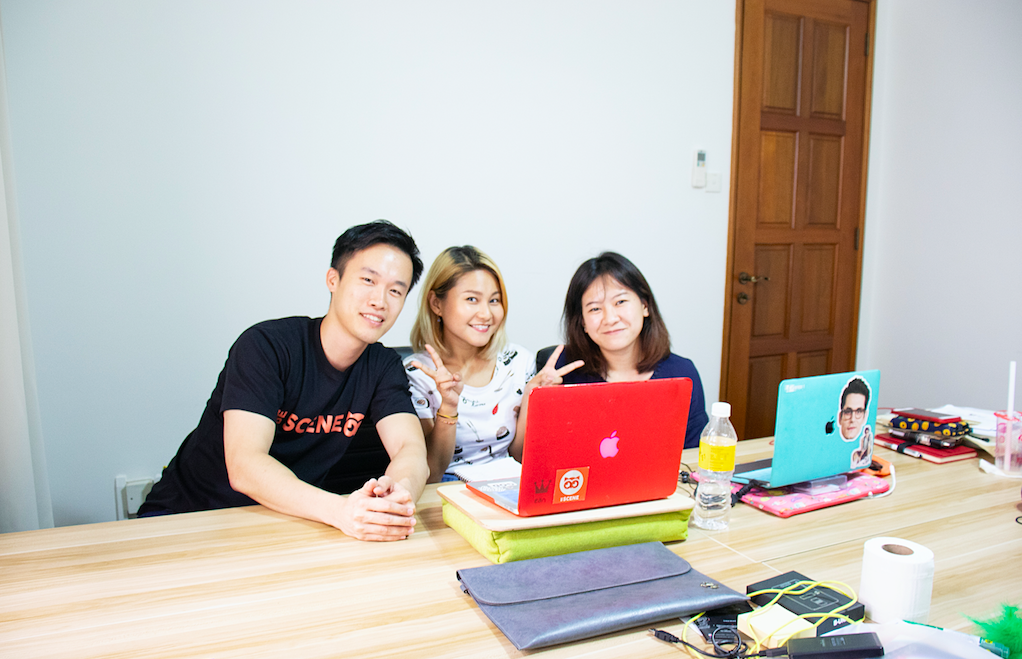 He reassured me and reminded me of BeScene's mission – the fun and easy way to discover events and buy tickets. In other words, Jimmy wants to make it a very user-centric platform, so their users walk away smiling.
"In every phase, we always come back to making sure that our users have the best user experience when looking for events and buying tickets" Jimmy smiled.
Through it all, users are not being neglected in the slightest.
In fact, user experience is always on the forefront of Jimmy's mind. The willingness to always put the customer first is what shone out the most during my conversation with him.
BeScene or be seen? You decide.
__
Want to meet Jimmy and the rest of the BeScene team? You're in luck - they're hiring and looking for their next team member. Give them a visit here.