"The heartbeat of Sparkline"

Sparkline is a Digital Data Analytics Consultancy that supports organisations and individuals to simplify data and provide actionable insights. They do this through consulting, education and product creation with their awesome people.
"Our people are the heartbeat of what we do!", says Sarah Rebello, HR & Education Director at Sparkline.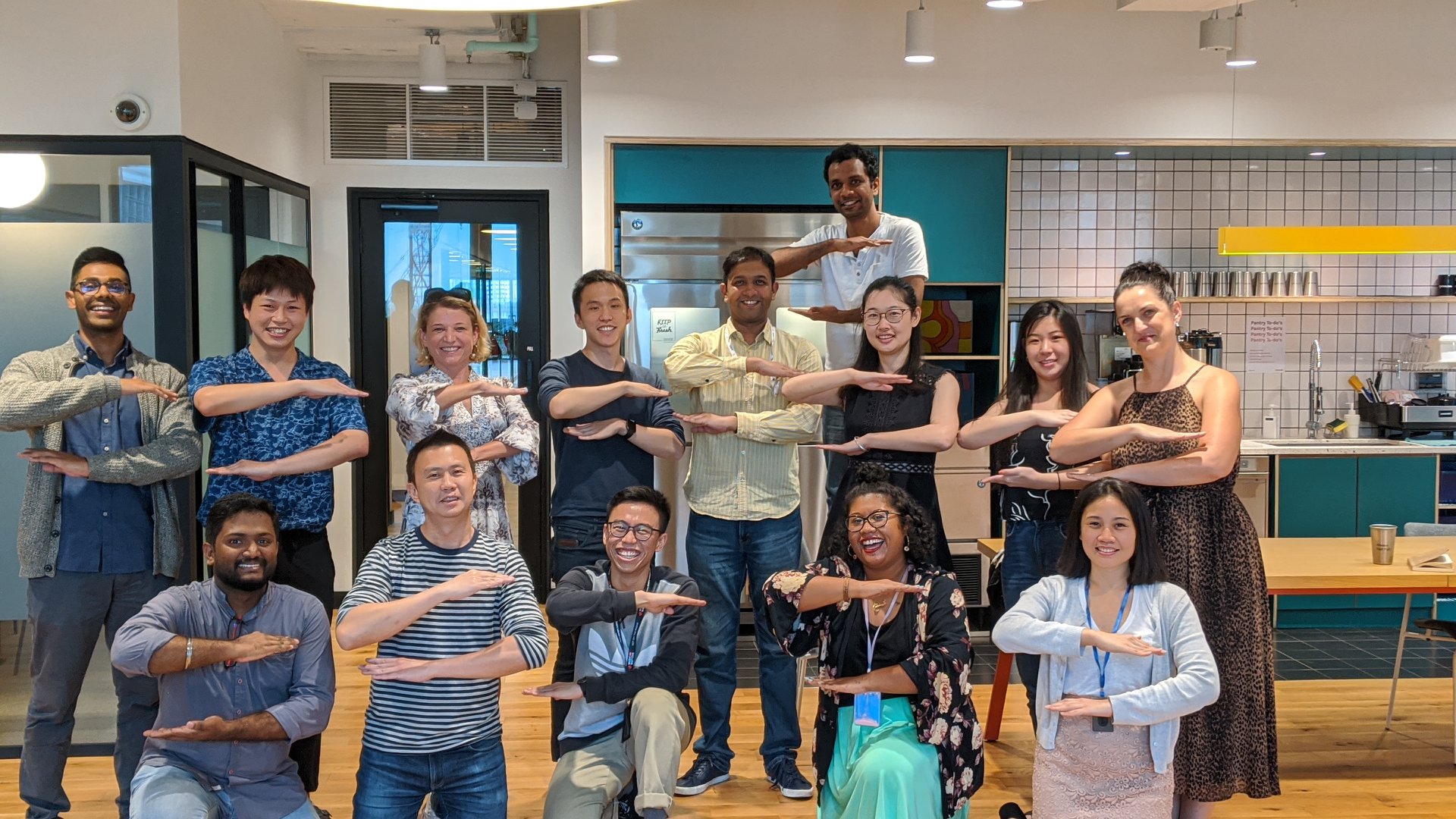 Through Wantedly, Sparkline was able to build talent pipelines on a long term basis, with the ability to showcase their team, company and culture effectively to all potential new hires. To find the right 'spark', Sarah appreciates that candidates were able to learn a bit more about Sparkline, what makes them tick and how they work.
Sarah: I believe this enhances our ability to match skills + culture fit with our potential new sparks, for us this is so important as our culture, our close-knit team, our collaborative & curious nature is what makes us Sparks!
What do you like about the Wantedly platform?
Sarah: I embrace the capability to showcase our team and brand, we actively share our blogs which are all written by various Sparkline team members on the 'Stories' part of the platform, we also regularly update content in terms of the snapshots of what we do as a team to highlight and display our culture and activity.
The IM capability through the application process allows for a streamlined approach to reaching out to the applicants, reviewing their profiles and arranging connections efficiently and effectively! I can share the links to the Wantedly 'Projects' easily on other platforms, channels and then pool my candidates in one place which is very helpful. Life is very busy as a Spark at Sparkline so automating and streamlining processes is part of our own way of working so this aligns very well!
Anissa and the team conducting a Training Workshop to one of the largest Indonesian Online Publishers on 'Data Literacy' where Anissa presented in Indonesian Bahasa and English!
"Finding the right Spark"
In 2018, Sparkline published several roles, one of which is for a Technical Integration Consultant position. At Sparkline, they place emphasis on finding people who encompass as many of the Spark DNA components as possible. These are: Passion, Dedication, Humility, Curiosity, Creativity and the ability to Embrace Change.
Sarah: As a fast moving business, the Digital world and the Analytics field moves at lightning speed so for us we need people that are dynamic, ready to collaborate, lean in and bring a learning mindset to each day.
As a Technical Integration Consultant, Anissa embodies the Sparkline spirit. Now celebrating her 1-year 'Sparkversary', we are very proud to highlight her and the work she does with us! Anissa works to consult with our client base on their Data & Analytics roadmap. She uses her technical capability, skills and tools experience to ensure the best solution is implemented and integrated into the Tech Stack environment of our Fortune 500 clients across SE Asia.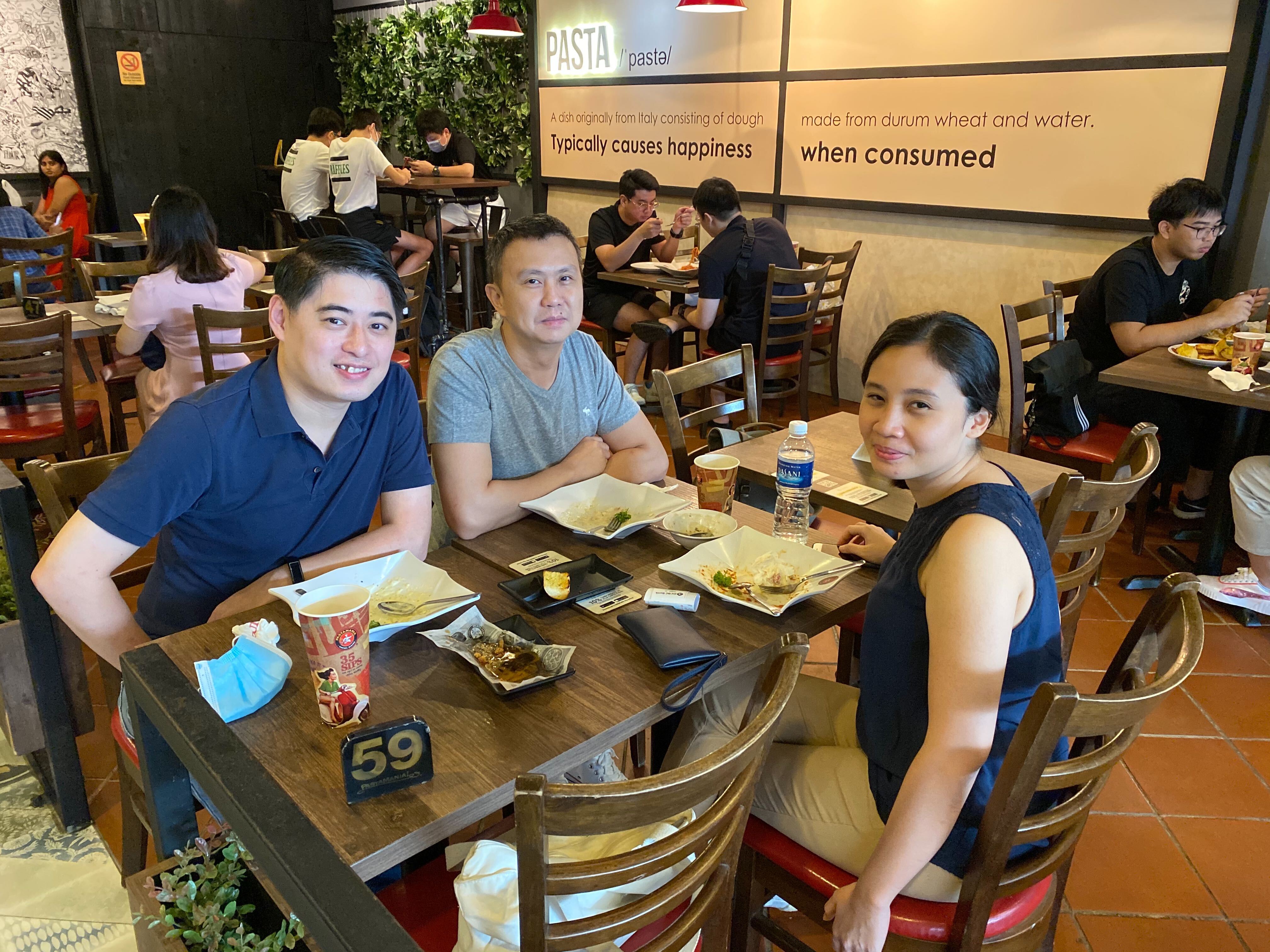 Anissa and other Integrators Chris and Chun Pong meeting for a recent, socially distanced lunch!
As with all our Sparks, this is done in a Consultative manner and we are also focused on ensuring we present insightful feedback on the Data we analyse, working to empower our clients to make better business decisions. Way to go Anissa and team!
Shine brighter with Sparkline
Sarah: Anissa has been with us for a year now and continues to grow and develop with our Sparkline Delivery Team across APAC. We are continuing to grow and always looking for people like Anissa and our team, people who are passionate about Data and People, and want to drive impact with clients, all while being part of an awesome team at Sparkline.
If you're looking to accelerate your own career and support our client's growth - we would love to hear from you, and in return you will work in a kick ass team with a culture of inclusion & diversity.
Profile: https://www.wantedly.com/companies/sparkline
Founding Year: 2013
Career Opportunities: Data Analyst, Data Engineer, Product Manager
Industry: Digital Data Analytics Consultancy
Usage Plan: Lite
Challenge(s): Engaged multiple recruitment companies and other talent platforms, but none that allowed them to host multiple job posts and showcase more about the company and its people, culture, team to help find the right fit.
Achievement(s): Hired a candidate in 2019 who just celebrated her 1-year anniversary at the company as part of the Sparkline Delivery Team across APAC.
If you're keen to see how Wantedly can help you in your employer branding journey and recruitment efforts, and reach out to us now >> bit.ly/wantedlyconsult