An internship is one of the best ways to put one foot into an industry, with an opportunity to put your learnings in school to actual application. I've always wanted to experience the "start-up" working environment, and Wantedly stood out most to me.
Wantedly is a technology company which is more than just your typical jobs board. It also offers a social recruiting and employer branding platform. Wantedly aims to Create a World where Work drives Passion; where people and companies meet based on passions and values.
Earlier this year, Wantedly hosted an Internship Visit session, where a typical one-on-one interview gets replaced into a company visit and get-to-know session. This is very unlike many organisations I've heard of, so i gamely signed up. It was during this visit that I discovered how my passion and professional mission aligns with Wantedly as a company. I was confident that it would be the perfect place for me to learn and grow as an intern.
Following that, I was invited to the Wantedly office to meet with the rest of the team and visit their office. I was stoked when I was selected to be their Marketing Intern. I was all geared up to start work at Wantedly, meet new people, learn new things, and of course, be part of the legendary WeWork community where Wantedly is located. Bonus mention - they also have Kombucha on tap!
Then the Circuit Breaker happened just a week before I was due to officially start. What I thought was going to be an ordinary internship turned into a virtual, extraordinary learning one. Not just for me as a newbie, but as i found out, also for my new colleagues at Wantedly.
For the past three months, even though I mainly worked from home, I can proudly say that I managed to gain the full "Wantedly Experience".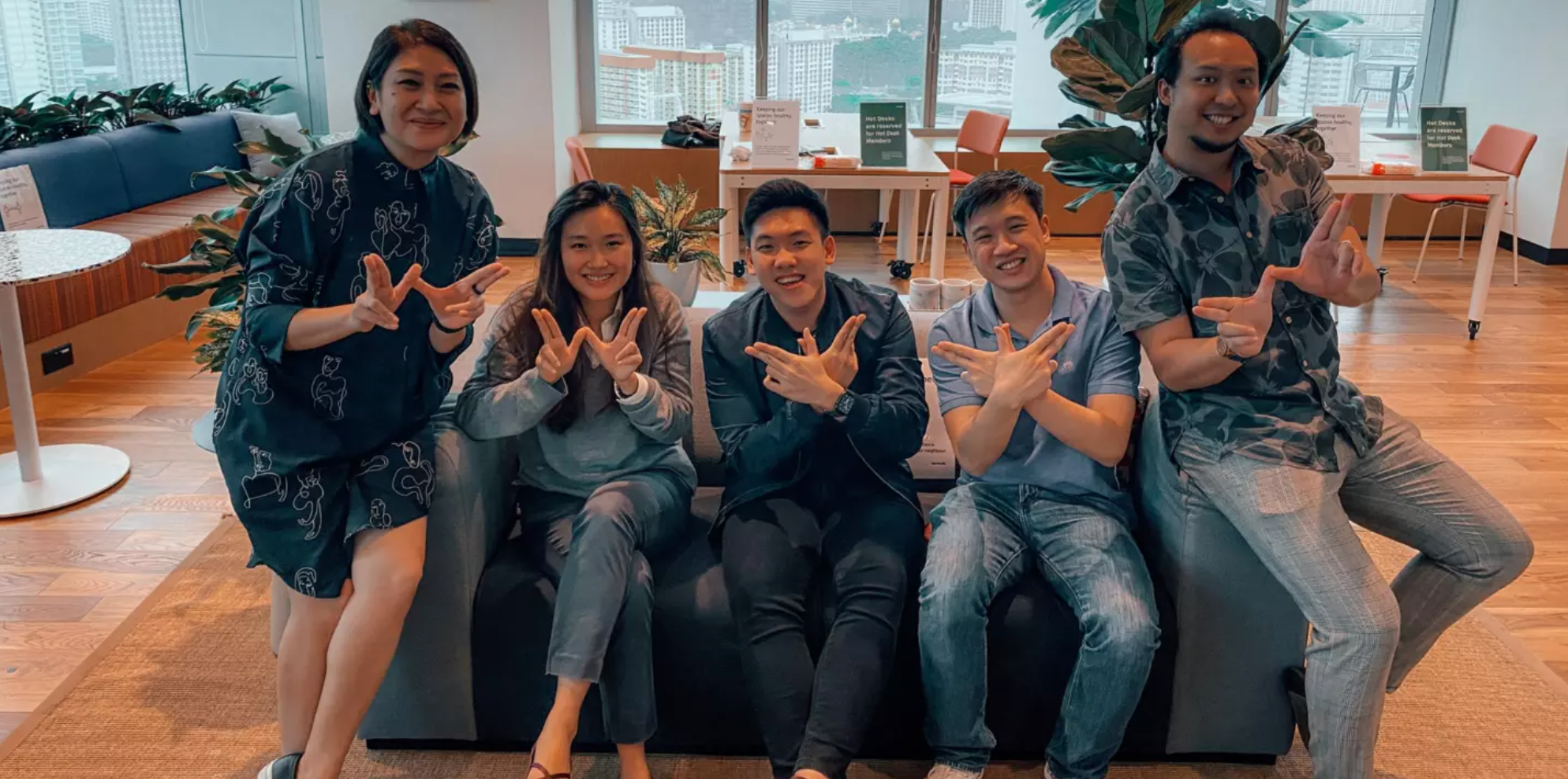 Here are 8 things I love about Wantedly:
Work Drives Passion
I feel that the best part of my internship is the culture here at Wantedly. We are relentless in our mission to Create a World Where Work Drives Passion through our platform that we believe can shape the future of work for generations.
The team at Wantedly work hard, but they also equally learn to enjoy themselves during the process. It is incredibly refreshing to work with people who are truly passionate about their work, the community they're in, and to champion their mission in connecting individuals with companies that share the same values.
This is made even more apparent during the Circuit Breaker as Singapore and the world sees unprecedented numbers of layoffs. There is a greater need for Wantedly to help job seekers within its platform and beyond with resources such as the Hiring-Freeze tracker. I am proud to have been part of that process.
They say find a job you love and never work a day in your life, right?
Ability to make a difference
Even though I am an intern, I am treated just like a full-time employee. I am assigned actual, meaningful work which is crucial to the company, and am actively involved in the process. Despite being the youngest in the team, I always feel that my ideas and input gets taken into serious consideration.
Wantedly strongly believe in boldness to take initiatives and to take pride in accountability. As an intern I can take full ownership of my work, and together with the rest of the team, work towards our common goal and company's objectives. I find my job at Wantedly meaningful, as I could see directly the impact that I have made in the company.
Never-ending growth
As an intern at Wantedly, I also regularly get exposure to many different opportunities outside of just marketing. One of them is being part of the product launch of Wantedly's newly published platform, Get In Touch - which serves to connect tech employees who were laid off globally, to potential hirers. For an aspiring entrepreneur, the experience to be part of a new platform launch was all I could ask for.
Tech-driven
Being a tech start-up enthusiast, Wantedly checked all the boxes of a company that i've always aspired to work in. And this was even more crucial because we were all working from home.
Having all the onboarding materials in the cloud, with various online communication and automation platforms ready ensured that my virtual onboarding was smooth sailing. I onboarded without much hassle, as everything I needed was available online.
Isn't Wantedly cool?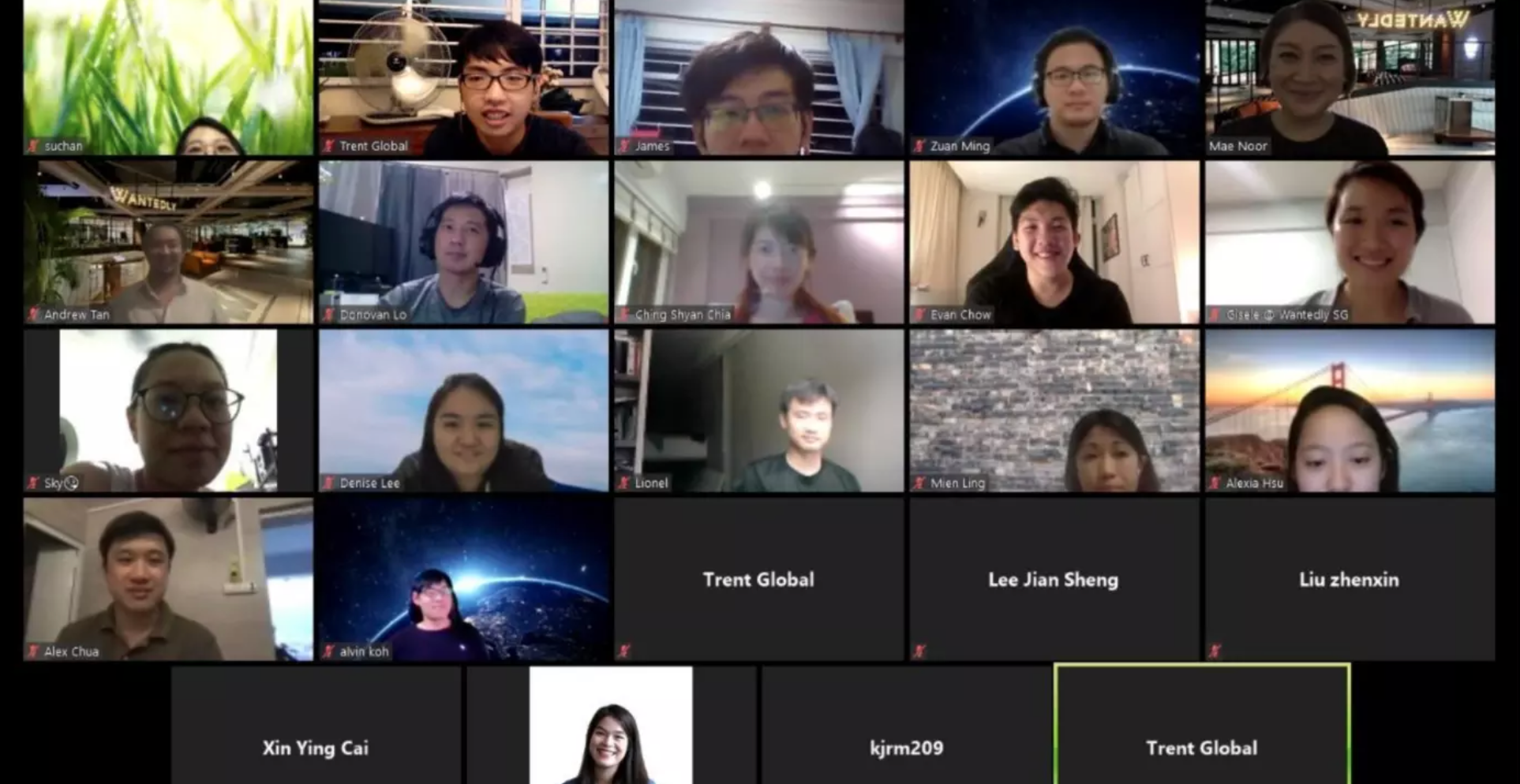 Encouraging team
At Wantedly, the team holds weekly wrap ups where we share our learnings, highlights, and even lowlights of the week. I appreciate the fact that everyone also shares the challenges they faced and together as a team, we try to support one another, even if it's matters outside of work.
We bond with one another while sharing the best food and new bubble tea flavours, and problem-solving together for the business. My favourite part of the week is the games we play after every wrap-up meeting, from charades to online games and even a show & tell.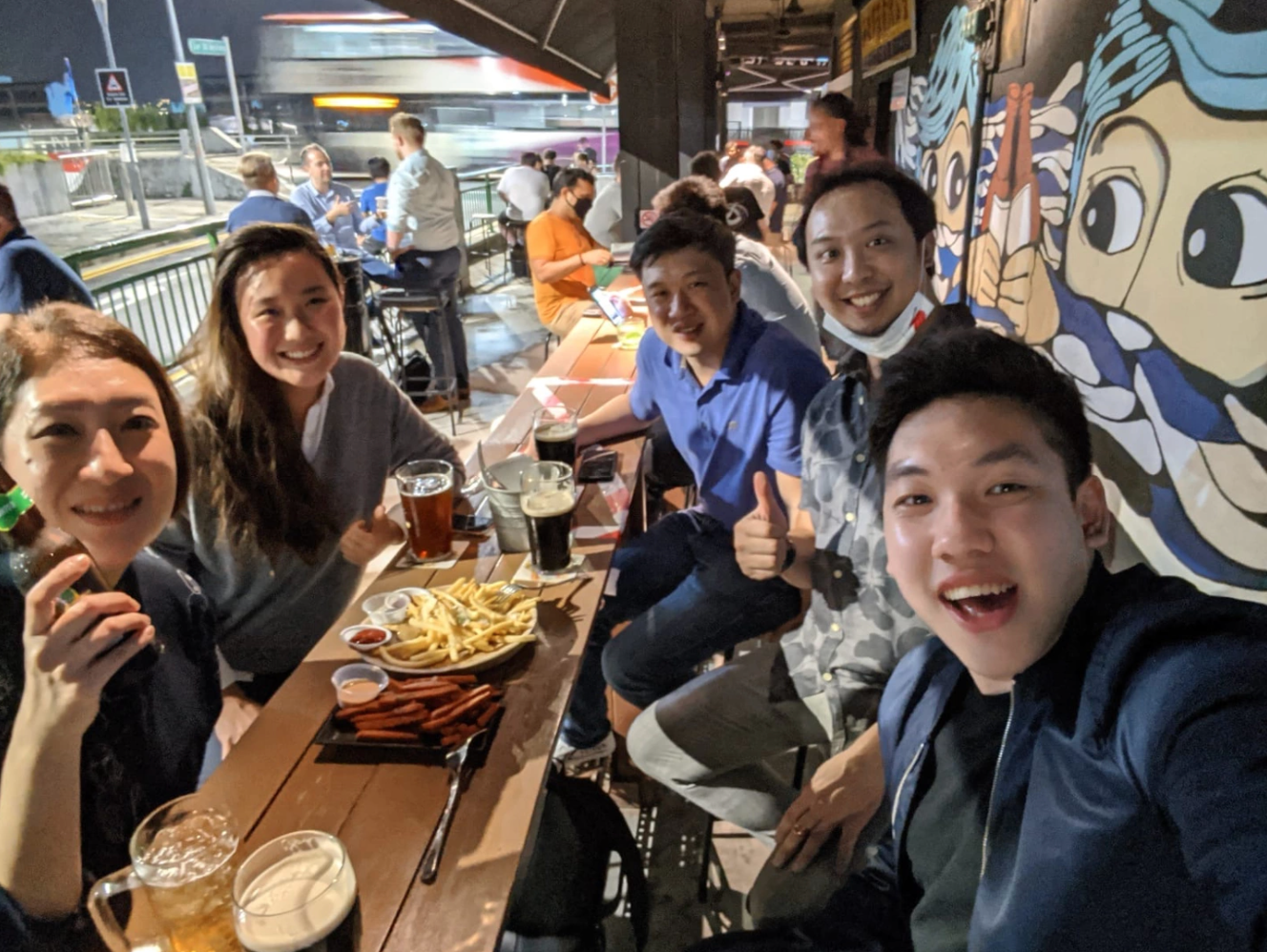 Direction
As a first-year student trying to explore different industries, getting a sense of direction of where and what I want to do in my future career is important to me.
One of my highlights from working at Wantedly is getting a sense of direction. The experience I have gained helps me make an informed choice as to the type of environment I would want to work at, and the people I would like to work with in future.
Learning everyday
My 14 weeks at Wantedly also allowed me to grow not just professionally, but also personally. Aside from gaining further knowledge and insights in the wider digital marketing landscape, content creation and writing - which was never my forte - became a huge part of my learnings. I also gained a better understanding of the best practises working in a start-up.
Most importantly, I feel that I am learning something new everyday. Whether it is learning about SEO from my marketing lead or what's the best bubble tea shop to order from; I can confidently say that there is something to be learned each day.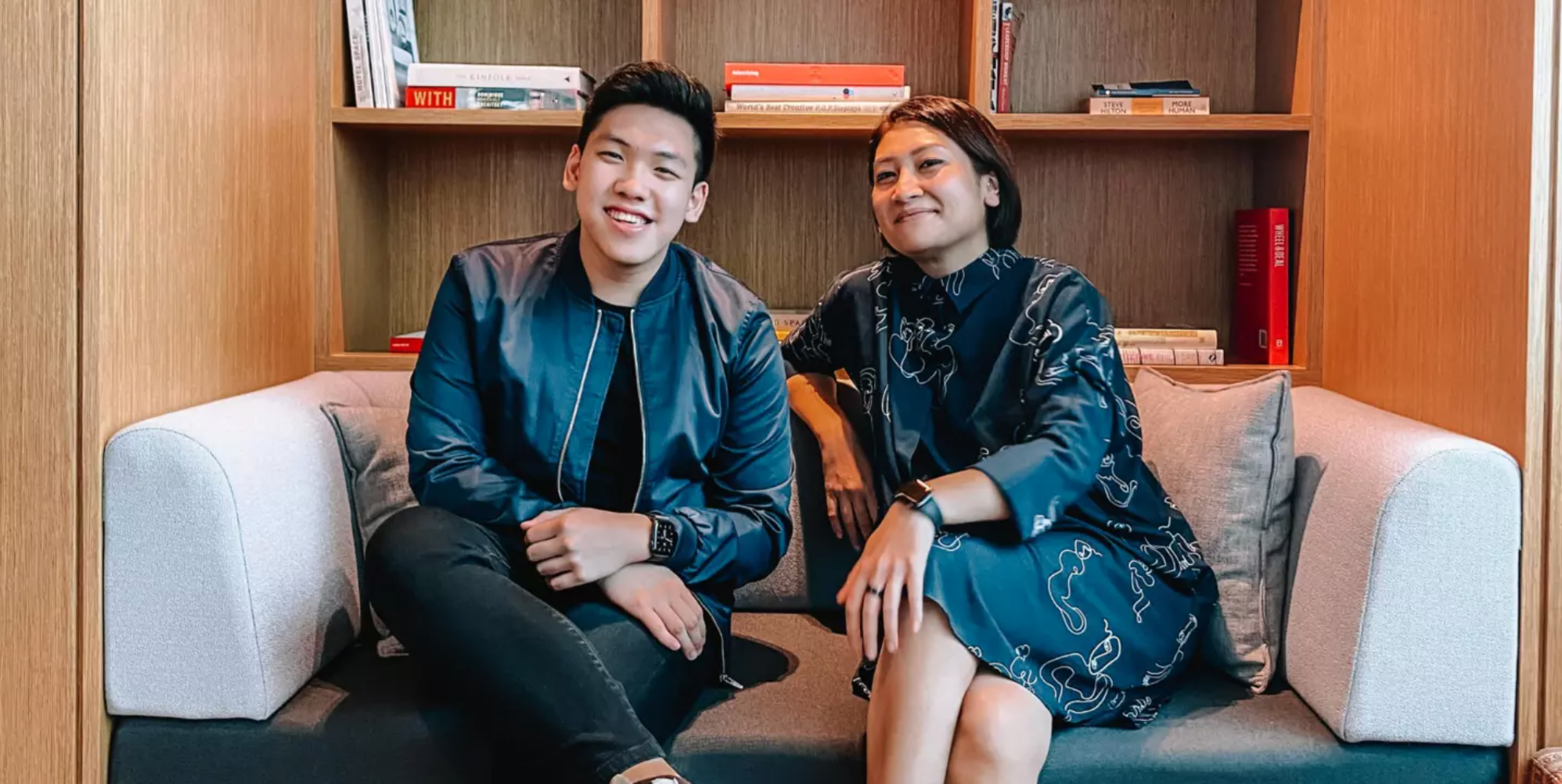 You will be taken care of
As I started my internship purely virtually, it was not the easiest way to develop a rapport with my colleagues. However, with the love, care and concern that the team showered me with, it takes no time to warm up to them quickly. It's difficult to describe, but you will be able to sense that the Wantedly team is always looking out for you.
So did I gain weight during this internship? You bet. There's always different treats from bubble tea to home-baked cookies in the office, ensuring that I was well-fed. Not to mention that on days that I was working from home, there were surprise food deliveries from the Wantedly team. My biggest takeaway from this internship is the new long-term relationships and connections which I've forged with my colleagues at Wantedly.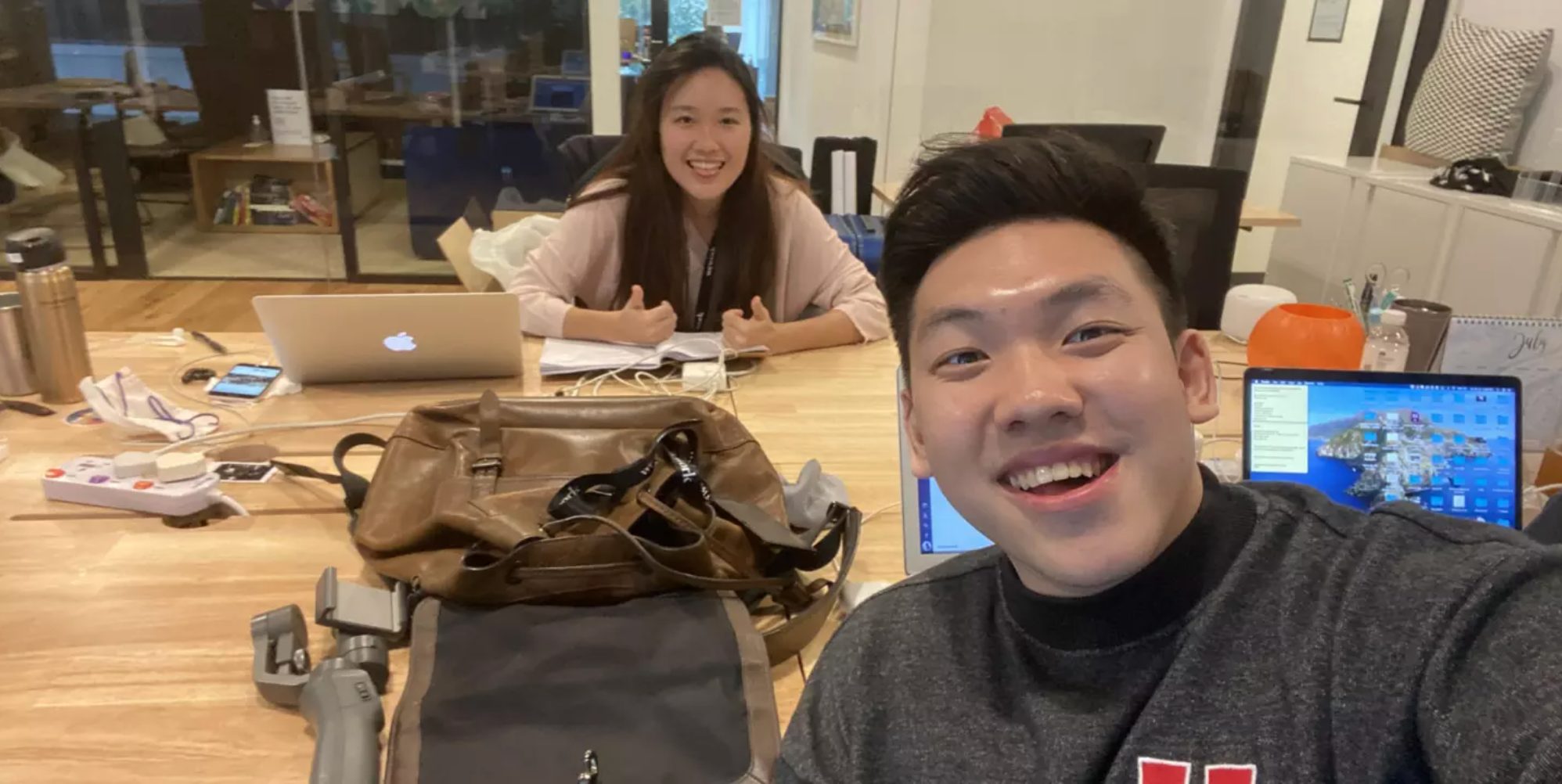 My advice for future Wantedly interns:
#1: Always take the initiative in everything that you do.
I feel that my learning is maximised during the different opportunities that I am exposed to. E.g., if while exploring the Wantedly platform you find that a part of the product is not functioning as it is supposed to, take the initiative to bring it up to the tech team. When they loop you in on the process of rectifying these areas, is where you get to learn the UI/UX journey of making a platform smoother for both users and companies!
#2: When in doubt, never be afraid to ask!
I find that the Wantedly team is always ready and more than happy to answer any of my questions at any time of the day. In return, they're also not afraid to ask me any questions as it relates to my studies, or opinions on the current Gen-Z landscape, or even latest apps or games in the market to better understand their audiences and how to reach out to them. Whether you're on a director level or a mere intern like me, at Wantedly, there is always opportunity to learn and grow together.
#3: Talk to new people and make as many connections as you can, be it fellow interns or international team members.
I think the team at Wantedly is one of the friendliest people I've met. Be sure to make friends with the team in Japan and Hong Kong too! More than just the platform, we are a culturally diverse team. What may work for the hiring landscape in Singapore may not apply the same for our counterparts in Japan and Hong Kong. It's interesting to learn how each market approaches hiring respectively. Not to mention, anytime you need recommendations on the best food spots in their cities (for well, when you plan your travels post-pandemic), you can always reach out to them!
Here's a sneak peek of how a day at Wantedly is like:
Wantedly's Coolest Intern Evan signing out ~