Embarking on a job search fresh out of university is an exciting milestone! However, it can feel discouraging when the countless resumes that you send in are met with rejection emails or no replies.
Andrew Tan, Country Manager from job search platform Wantedly, aims to connect job seekers just like yourself with a job that they genuinely love. The SIM-University at BuffaloBusiness Administration alumnus shares tips on how to maximise your chances of landing your first job.
#Include Practical Experiences In Your Resume
On paper, relevancy is very important. While scanning resumes, employers look for experiences, knowledge and/or skillsets related to the job position you are targeting. If you are lacking in internship or working experiences, classroom or freelance projects are great practical experiences to include in your resume.
#Don't Leave Out Your Out-Of-Classroom Experiences
The things you do outside of the classroom are also important to your professional brand. Experiences like your CCA involvements enable employers to learn about other great attributes that you may possess such as resilience, for example.
Additionally, experiences such as volunteer work, grassroots leadership involvement or your own project initiatives are valuable and can really set you apart from others. If you are able to show your future employer how you have been able to help others outside of your family and friends especially during tough times, they will likely view you in a more positive light and as someone who can be a strong addition to their team.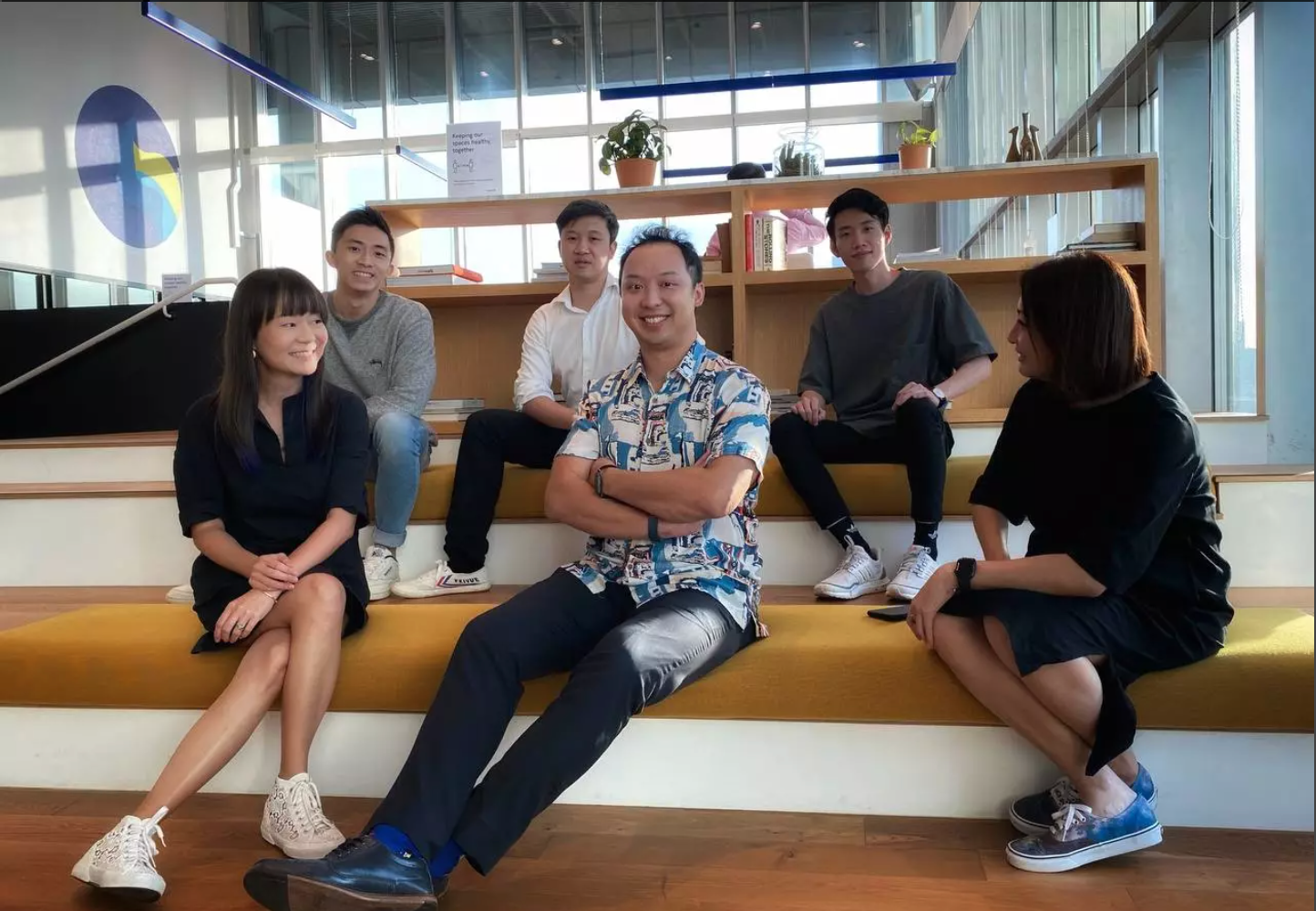 The team behind Wantedly Singapore
#Build Your Online Professional Brand
With the experiences and attributes above, take some time to build your online image. Doing so has it merits such as being able to present yourself to a wider audience in the way you want to and establish meaningful connections along the way.
Wantedly recently launched a brand new feature where you can customise your profile URL. A unique URL such as https://www.wantedly.com/id/andrew for example, is not only easy to remember, it also makes you more searchable and appear more professional in email signatures as well.
#Don't Neglect Follow-ups
This cannot be overlooked.
Last year, when I was hiring for a position, I reached out to a previously rejected candidate because he displayed such great follow up skills that he remained at the top of our talent pool!
Here are some post-interview follow-up tips:
• Reach out to thank the hiring manager for their time, ideally within a day. The gesture shows sincerity and appreciation
• Subsequently, you may also wish them holiday greetings
• In your follow-up, do convey your enthusiasm and interest in the organisation and what they stand for. For example, "I've downloaded your app and have recommended it to my friends!"
• In expressing your interest in available positions and the organisation, you may also offer to introduce them to your network e.g. refer suitable candidates for other roles or link the employer up with the University's Career Development Office for a collaboration
• Do keep the communication to more professional channels such as emails or professional networking sites like Wantedly and LinkedIn to avoid appearing intrusive
#Don't Be Afraid To Ask
If you have done the above well, you would have hopefully built up a rapport with the hiring manager. Even if you are not shortlisted or hired, don't be afraid to seek feedback, advice or referrals for other openings that they might know of. You'll never know how doing so might help you land a great opportunity that you would have otherwise missed!
(This article was originally published on Elevate, a digital magazine of SIM Global Education).