Grabbing a cup of coffee or a hot meal can cost you not just money, but also time spent on waiting in line. What else can you do to beat the breakfast/lunch/dinner rush besides being a kiasu early-bird "queuer?"
Enter cutQ: a time-saving Order Ahead app so you can get your food fast and fresh.
Never queue for food again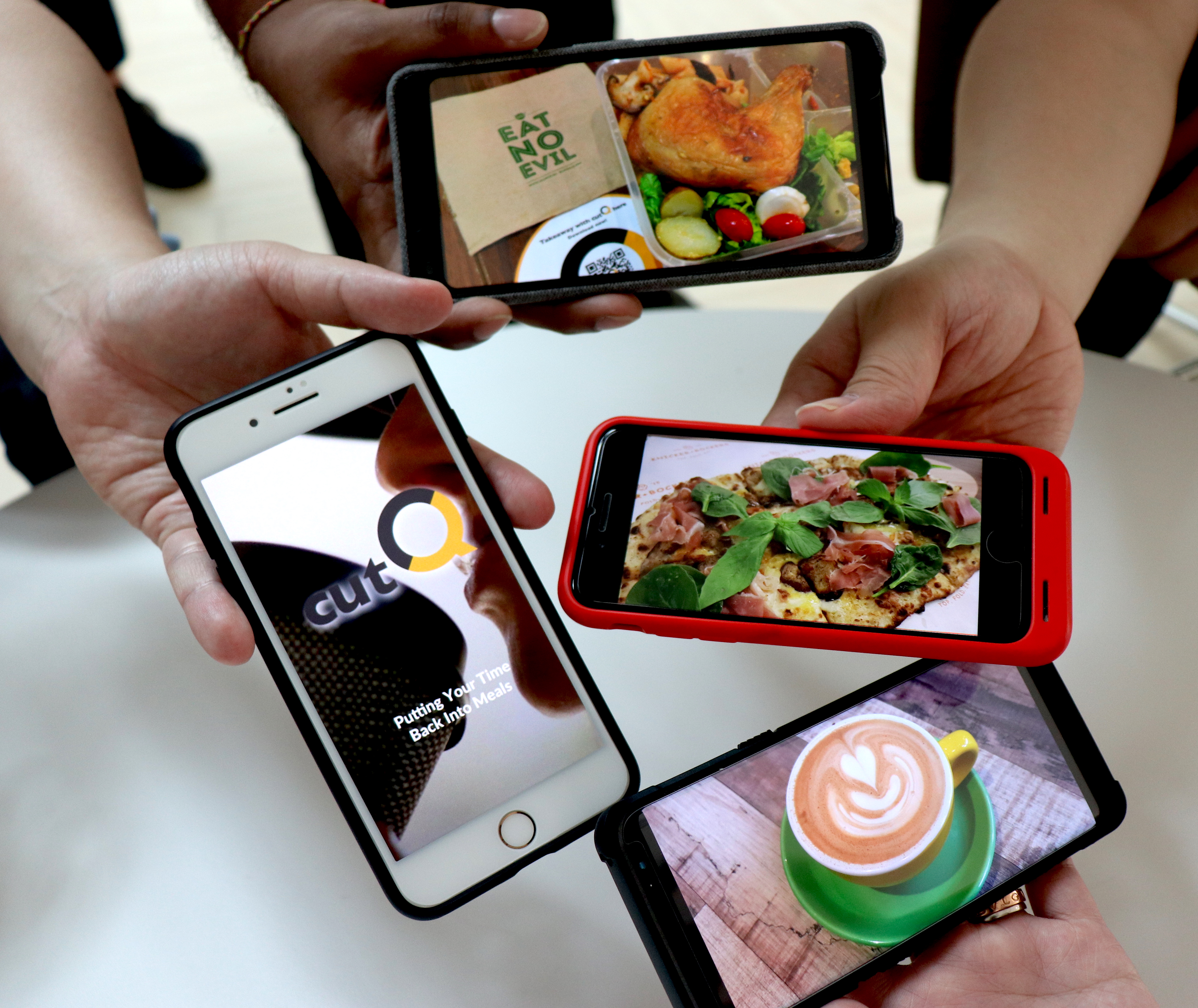 cutQ allows you to pre-order the F&B you crave, pay and pick up your order at the store when it's ready, all without the hassle of queueing.
The vision behind the app was to help people save time from queuing and use the time to do better things instead, like sleeping in another 5 minutes, sending out more emails or simply spending time with family.
Service as key to happiness and growth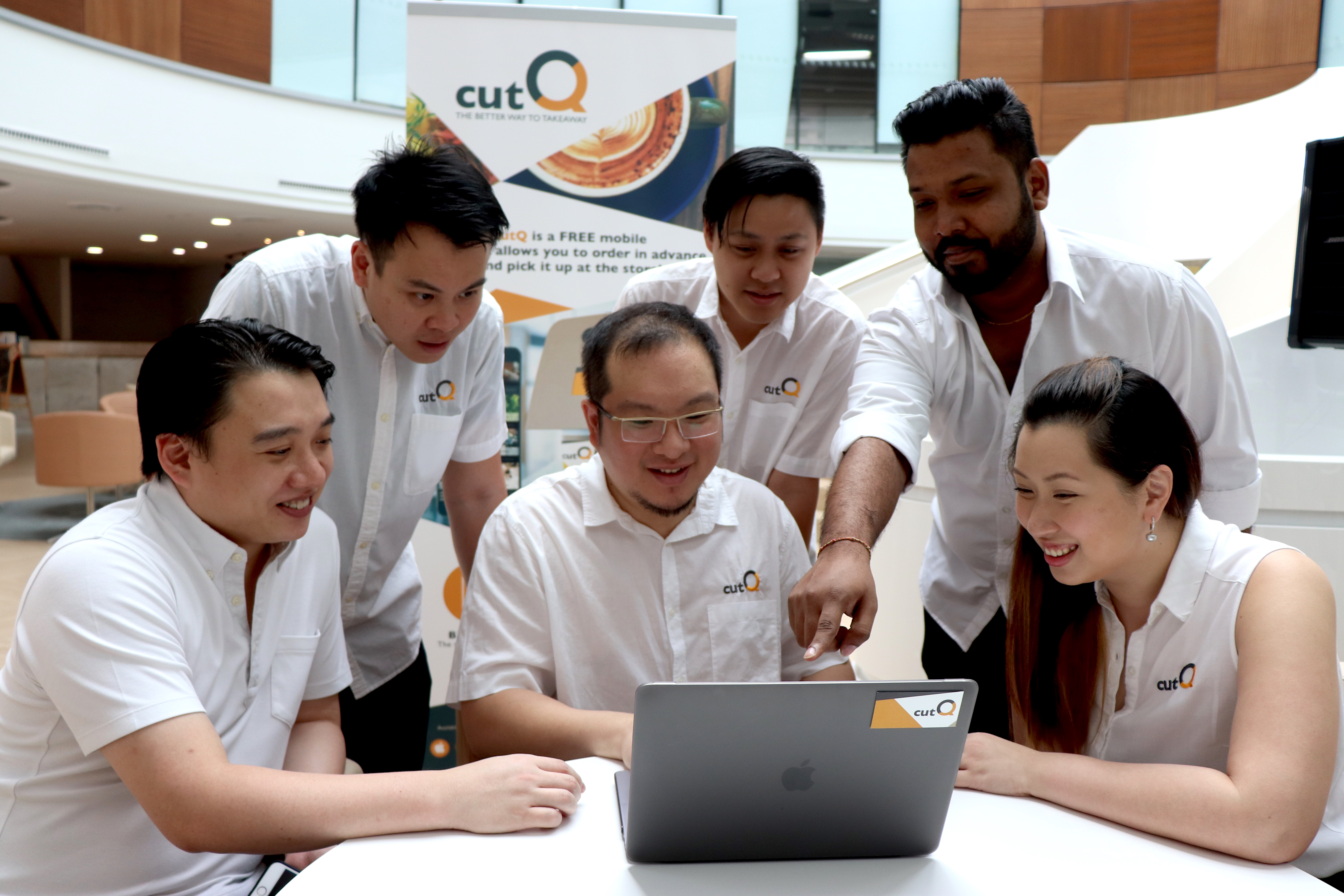 Hearing feedback from customers on how much they love the app and how much time it has saved them everyday is the most rewarding moment of the team's work.
The team has also enjoyed recognition for their efforts through media coverage, awards and receiving their Angel round of funding in April 2017 with wonderful investors.
Building towards a common vision one step at a time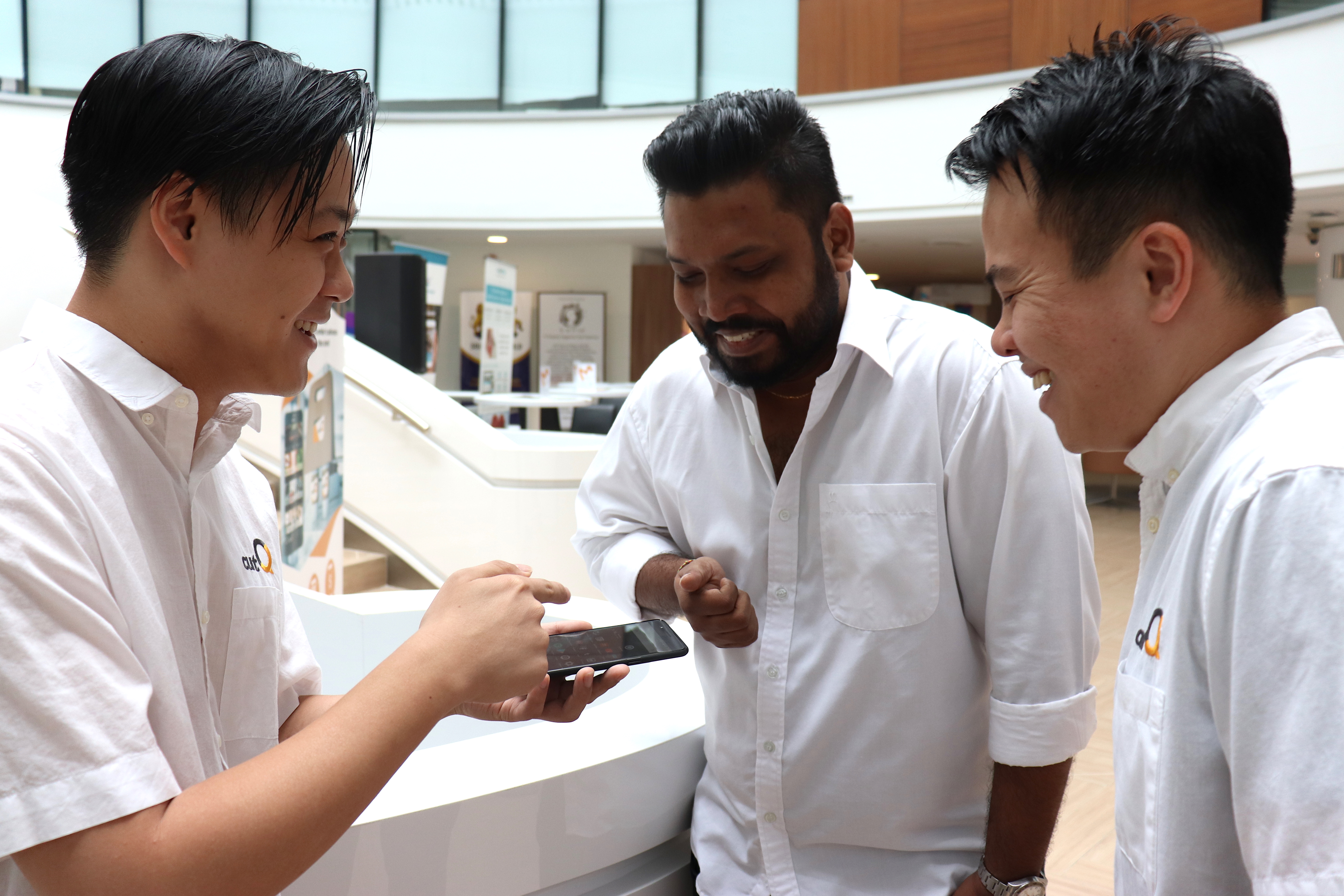 Moving forward in their journey together, the team behind cutQ are always on the lookout for new products, services and what they can grow their business to be. They have laid out their vision and campaigns for the year to build and adapt towards one step at a time.
On top of their shared ambition, another factor that gives the team the momentum to succeed is their diverse backgrounds.
Founder Kevin Tan and CFO Jansen Quek were formerly auditors at PWC, one of the Big Four auditors. They work alongside Laura Tan, who did marketing at Estee Lauder Companies, and Daren Tan, who managed projects for Wong Sam Ngian Engineering.
This interesting and varied mix of experiences allow cutQ's team members to constantly learn from each other on how to develop themselves.
Passion, drive and synergy as ingredients for success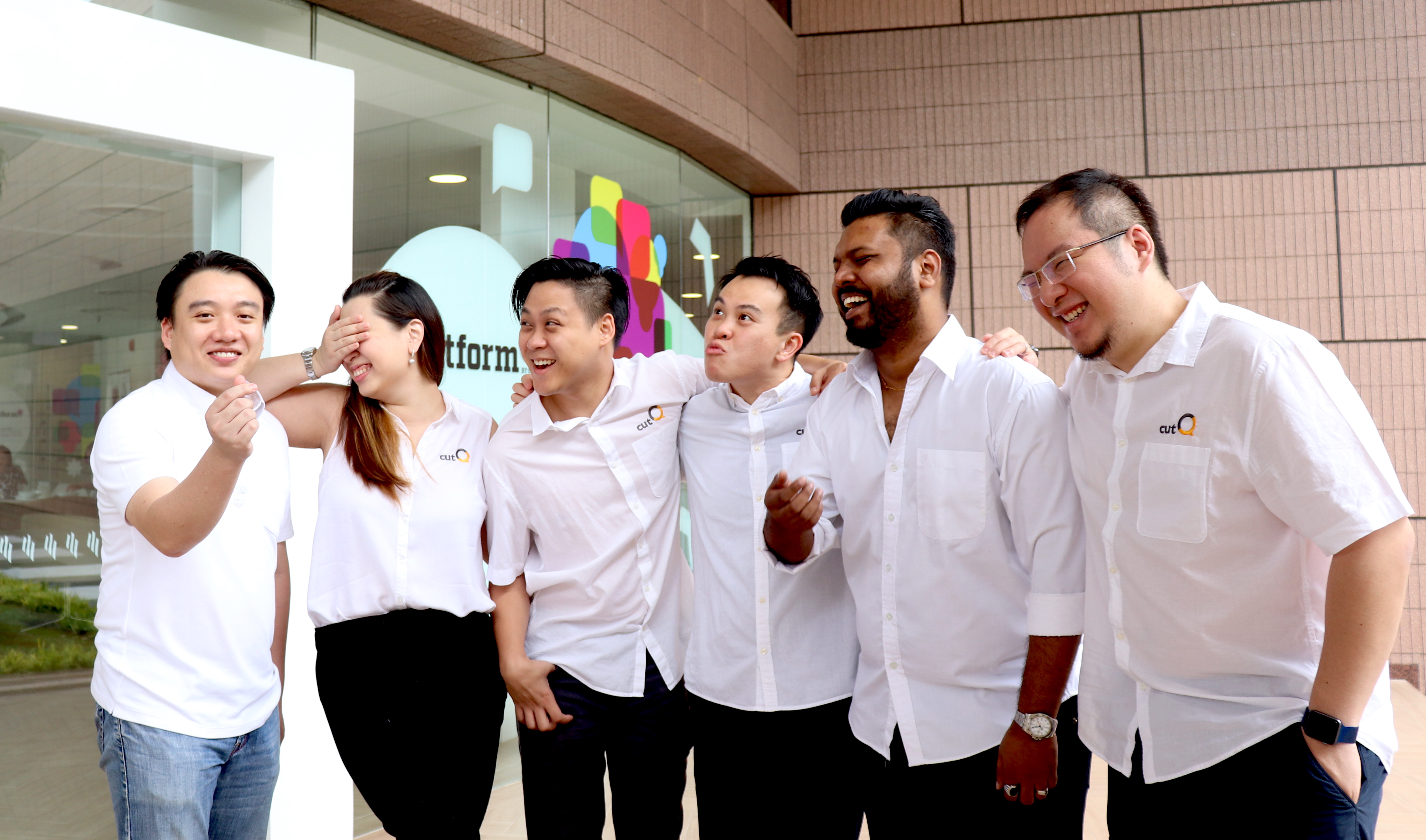 Three ingredients are vital to cutQ's success-passion, the drive to do something great and disrupt habits, and the synergy of the team.
Those without a background in F&B can still find a place in their company. The team has had interns and colleagues with no prior experience learning on the job and contributing to cutQ. Above all, what they're looking for is a willingness to learn and the drive to succeed.
Do you think you have the chops to help take cutQ to the next level? Meet the "foodie" team today and learn how you can be part of the "never queue again" initiative.
Founded in 2010 (originally from Tokyo), Wantedly is a social hiring platform that allows talents and companies to meet based on shared mission and values, rather than salary and benefits. Striving to Create a World Where Work Drives Passion, the platform provides opportunities for talents to discover their dream companies, while allowing companies to showcase their brand story and passion projects to build their dream team.