Last week, we were at JSConf.Asia 2018.

Over the three day event, we met and interacted with hundreds of developers from all over the world (Vietnam, Sweden, the US, and South Korea to name a few countries).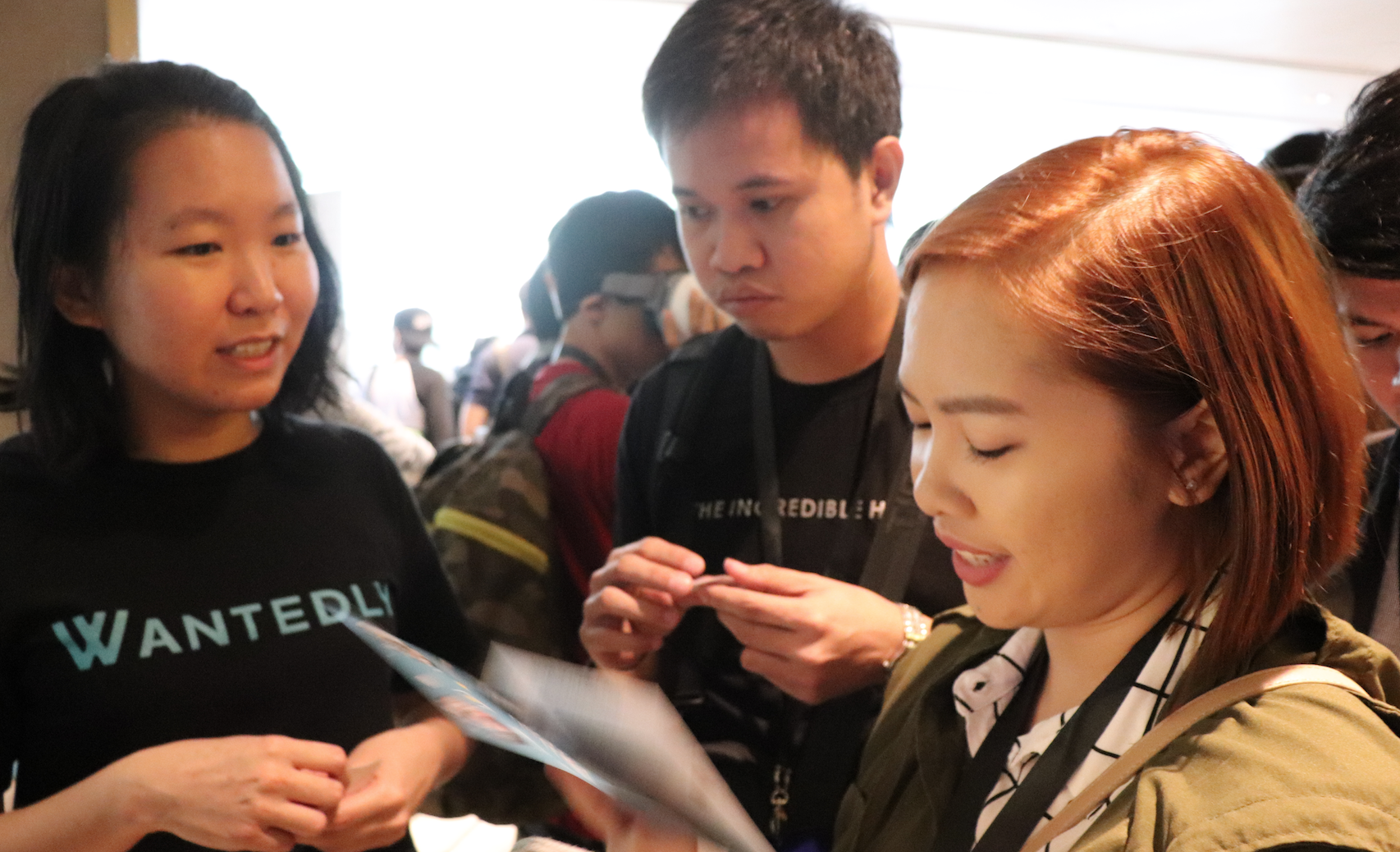 They shared their insights on what it was like to work in their respective countries and exchanged stories of their experiences working as a team to create and sustain a product. From the speakers at Capitol Theatre on topics like microcontrollers in frontend development and exotic data visualizations to the JS workshops at Shangri La Resort in Sentosa, our Wantedly Singapore team had an incredible time at our first JSConf.Asia 2018!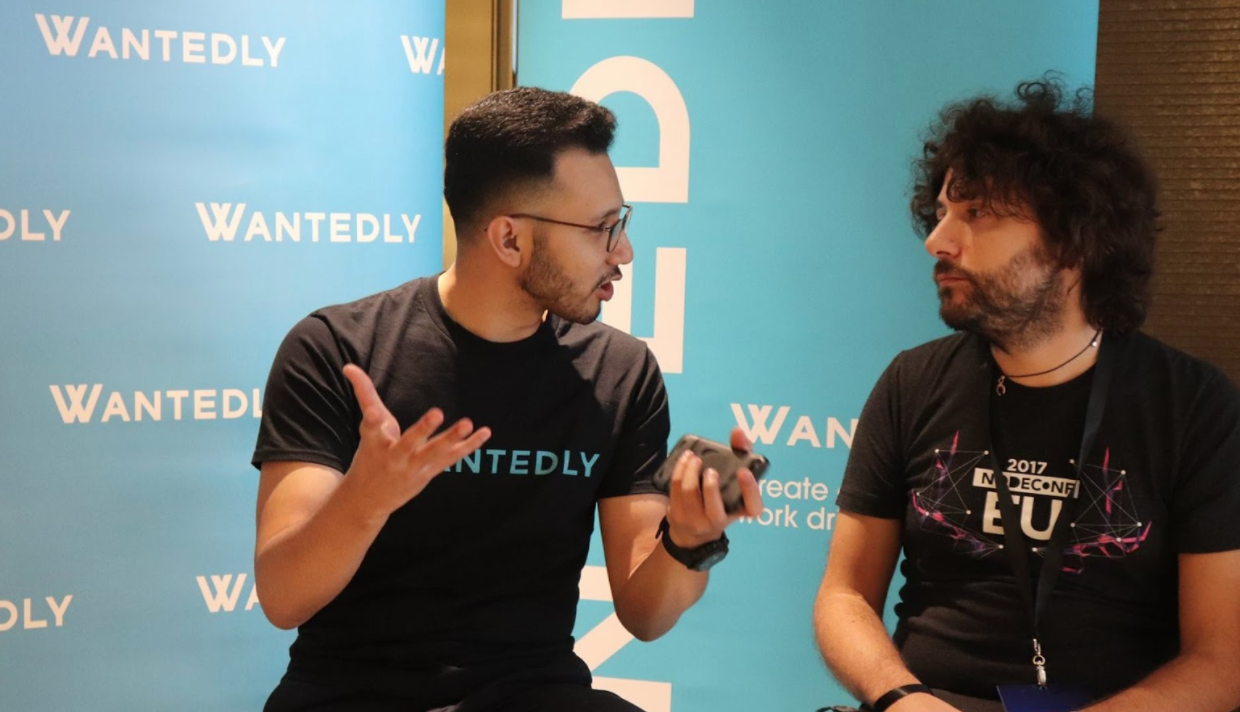 We also had two session of #AskMeAnything, where two members of our Wantedly team, Xiandi and Amin, had conversations with Matteo Collina, the Principal Architect at nearForm, and Zell Liew, a freelance developer in Singapore, touching on topics such as their journeys to becoming developers, along with their work with Javascript.
1. Welcome to our office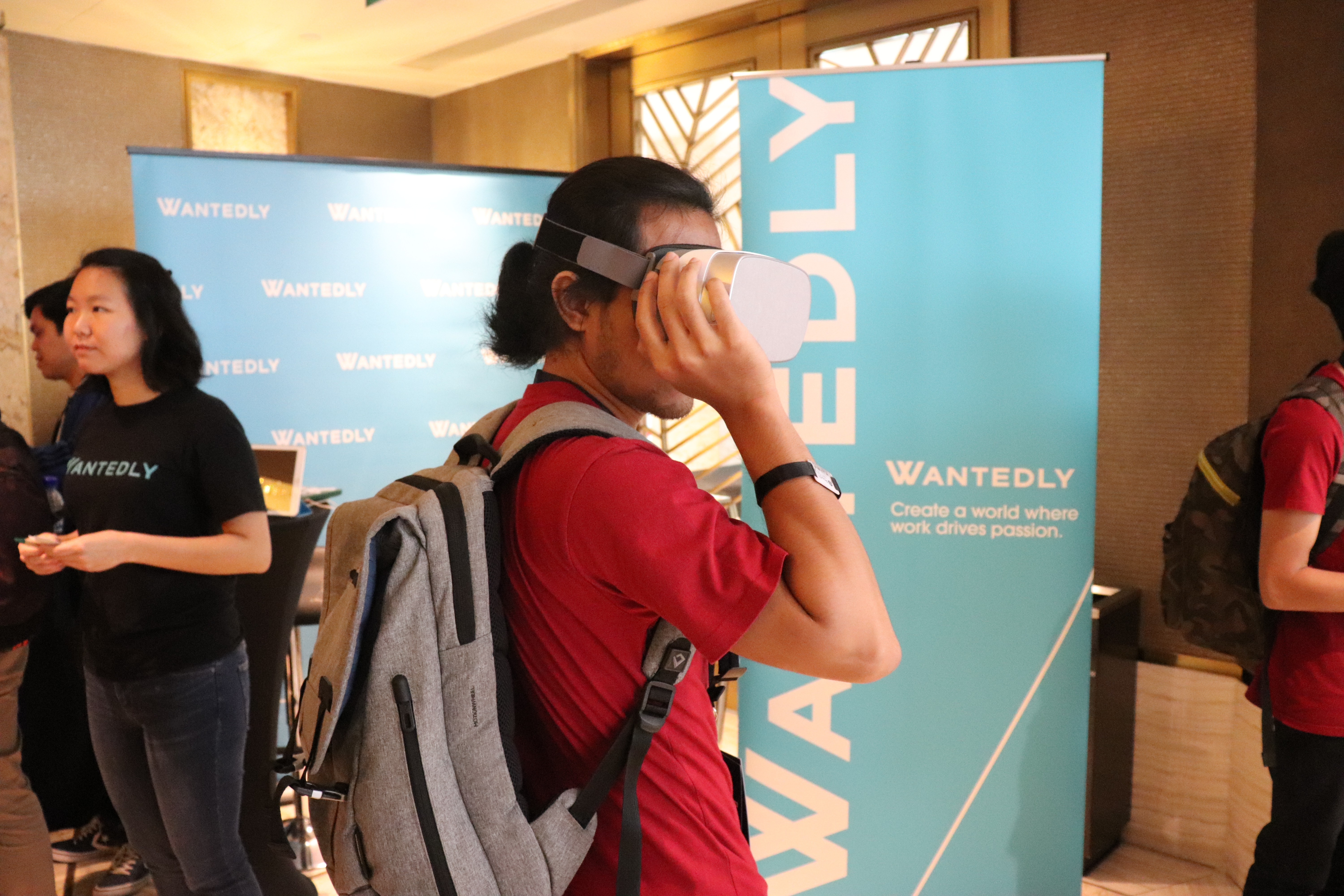 We had a VR set at our booth, which allowed JSConf.Asia participants to tour our office - virtually! From our colourful office at Beach Road to a light game of Ping Pong, the participants were able to visit our offices right in Capitol Theatre!
Always wanted to visit our offices? You can request "Apply to Visit" on any of our available opportunities to meet us!
2. Ready, Set, (JS) Go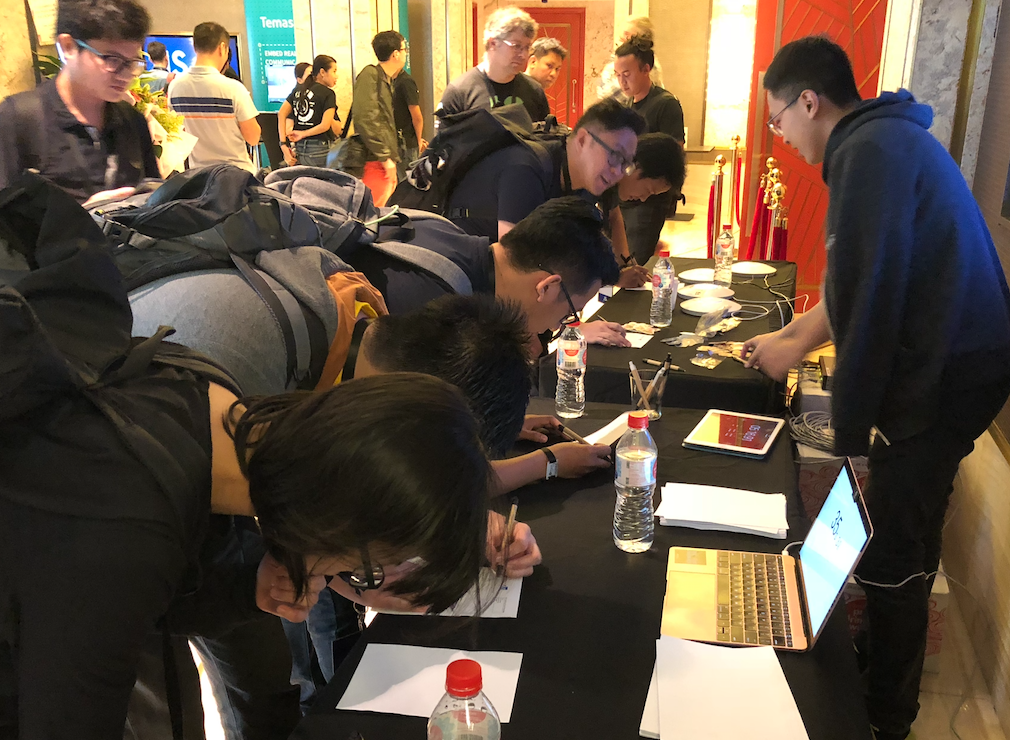 We held a friendly competition for our JS Developers to solve a JS Problem (timed!) for a chance to win "Javascript & JQuery Interactive Front-End Web Development" by Jon Duckett. Over 100 attendees participated in this fun activity, and we recently selected our three winners (think you're the winner or want to see if you got the answers? Click here).
3. A Mini Getaway in Sentosa
We gave out free sunscreen all day for JSConf.Asia 2018 attendees, who wanted have protection from the sun by the beach in between workshops. It was a fun way to get to know all the developers better in a relaxed setting by the waves and sand at Shangri La! Attendees were also able to hang out with our CTO, Yoshinori Kawasaki, who flew all the way from Tokyo to meet Singapore's talented engineering community.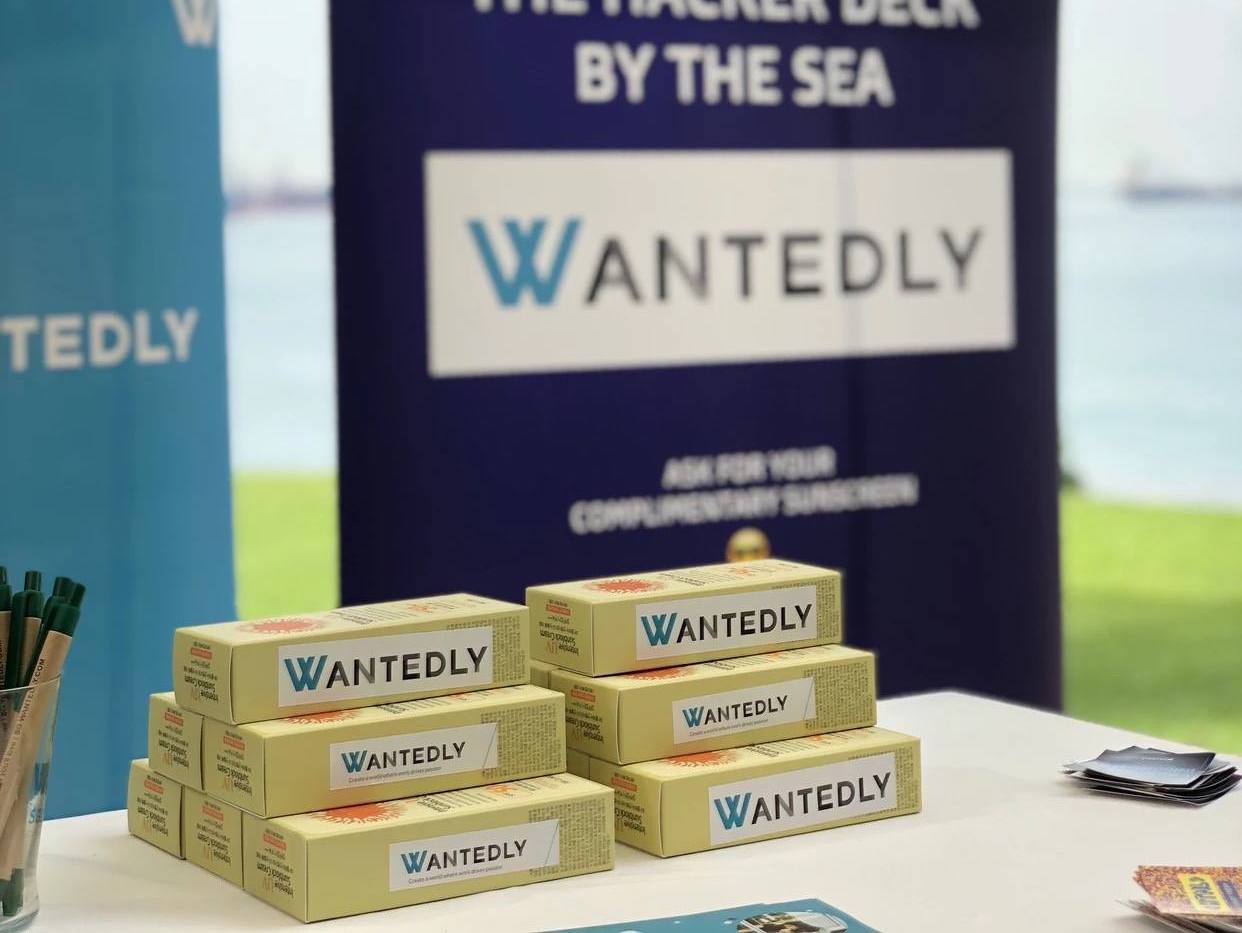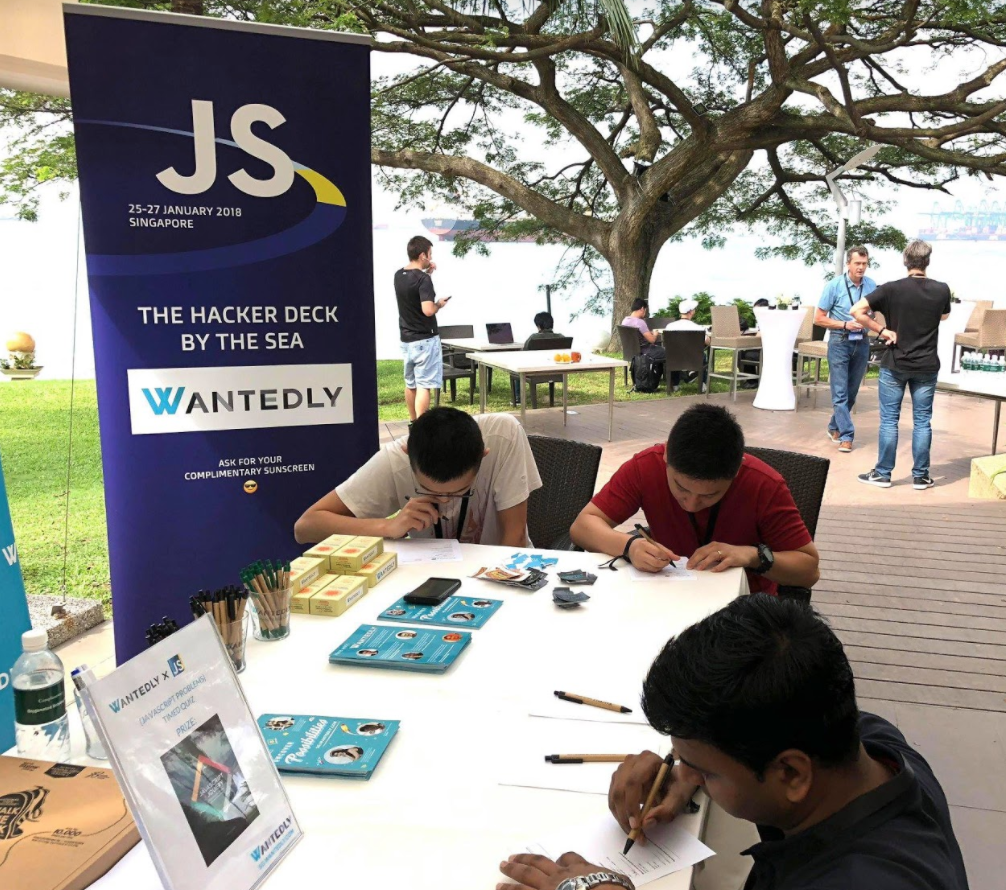 Attendees got to participate in our JS Problem Challenge on Day 2. They were literally "hacking by the sea."
Special thanks to JSConf.Asia 2018 Organiser, Thomas Gorissen for putting together this amazing event this year (and for the past five years)!
Miss out on this conference? Don't say bojio! Stay updated with your Wantedly Account to learn about where we will be next!
Founded in 2010 (originally from Tokyo), Wantedly is a social hiring platform that allows talents and companies to meet based on shared mission and values, rather than salary and benefits. Striving to Create a World Where Work Drives Passion, the platform provides opportunities for talents to discover their dream companies, while allowing companies to showcase their brand story and passion projects to build their dream team.