Saleswhale, backed by Y Combinator, pushes the boundaries on conversation and interaction with their AI-assisted technology, allowing companies to engage in automated two-way conversations when it comes to lead generation.
Conquering the Unpaved Future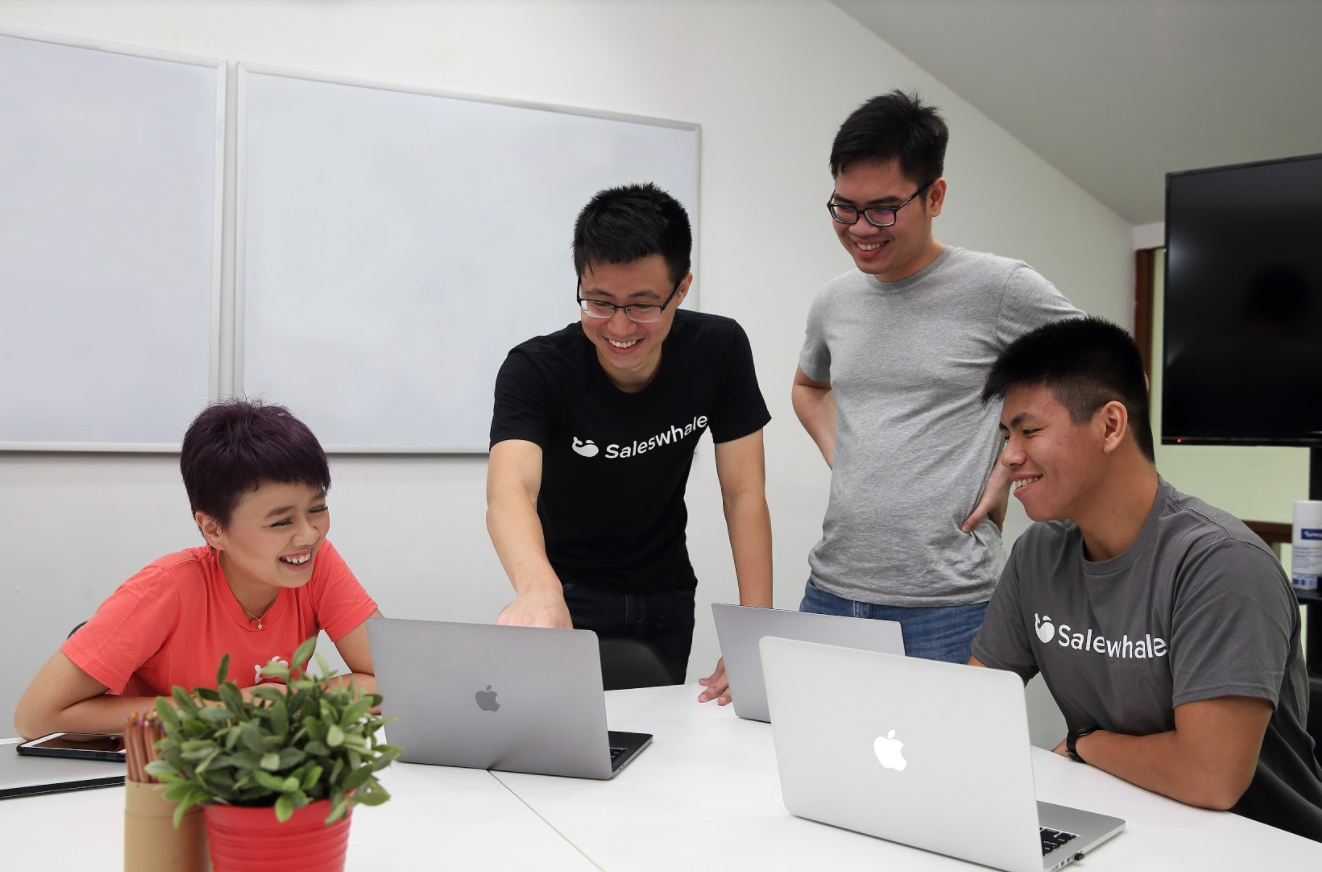 Ten years from now, the world will be consumed with technology-driven company and client interactions, and Saleswhale is pioneering these conversations towards new frontiers.
The driven team behind this forward-thinking company is constantly working towards the vision of inevitable technological takeovers of communication between potential clients and companies by ensuring a human touch to these automated exchanges.
Though they initially worked mostly with startups and SMEs without structured sales processes, their client scope is rapidly expanding as more and more medium to enterprise-sized companies (who have established sales practices) have jumped onboard to using Saleswhale, helping them reach out to more clients, more efficiently, and more effectively than ever before.
The Genesis of Genius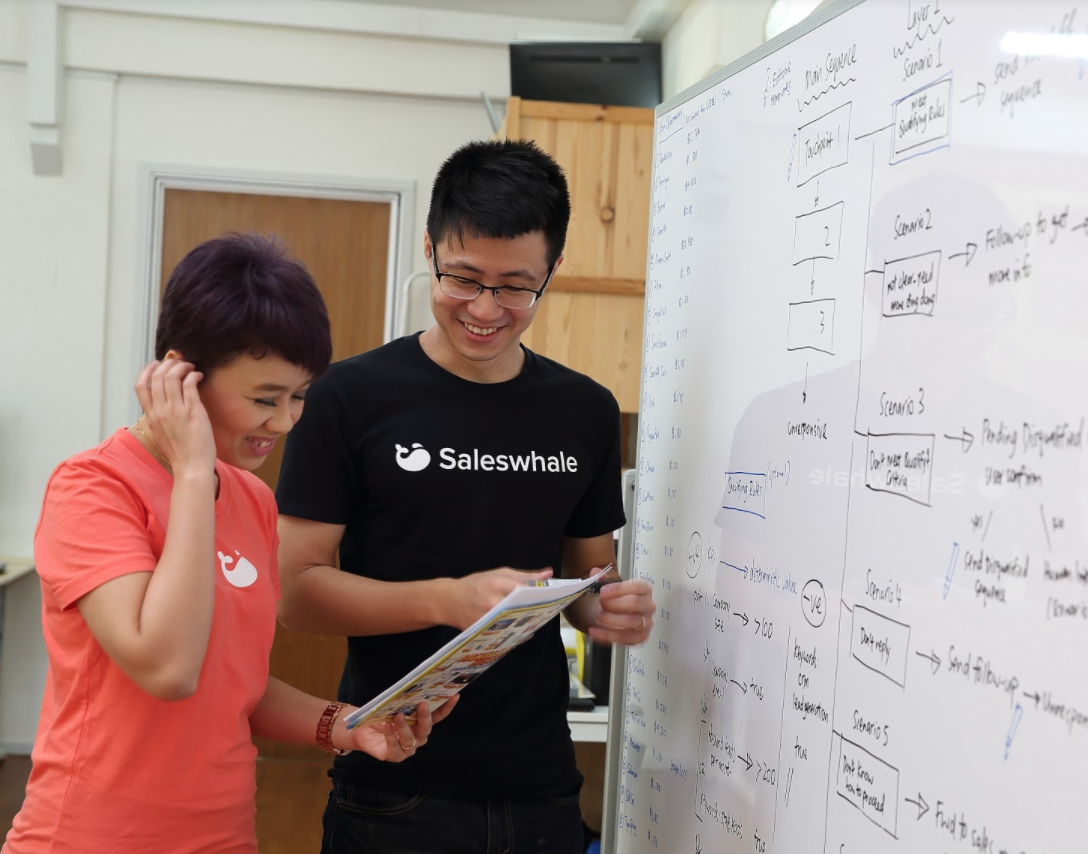 Saleswhale is the brainchild of cofounders, Gabriel Lim, Venus Wong, and Ethan Le.
Lim and Wong previously co-founded a boutique software development agency, where they helped other startups and larger companies create platforms and develop projects (think Zalora, Samsung, etc.).
Lim credits "a bit of luck" and "being at the right place at the right time" for the growth and success of his previous company, which ultimately led to the realization of wanting to start something of his own (along with his other cofounders).
Of the experience, he says it provided him "the itch" that pushed him to grow his desire to create his own product, and not simply being "coding monkeys" for other ventures, leading to the birth of Saleswhale.
The "Failure is Only A Condiment to the Flavor of Success" method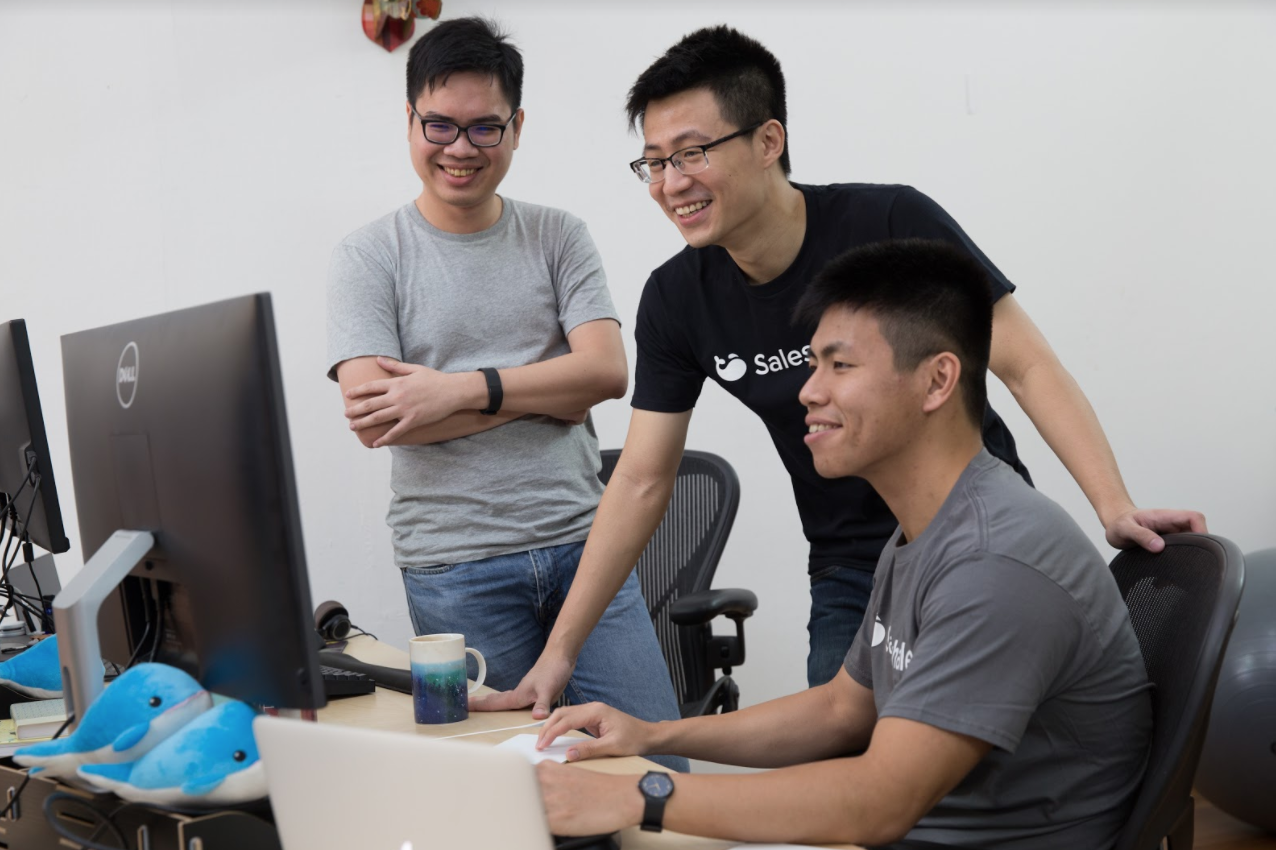 Success is a common thread associated with Saleswhale now, but the path to achieve this prosperity wasn't always so rosy.
The company had its fair share of bumps, including some tech issues that resulted in numerous clients from unsubscribing from their services overnight.
Though this was one mishap, over time, the company was able to move forward by learning from their mistakes and constantly listening and adjusting their product to what their clients needed.
In fact, Saleswhale, backed by Y Combinator, recently received $1.2 million in their seed round of funding.
The Mold of Success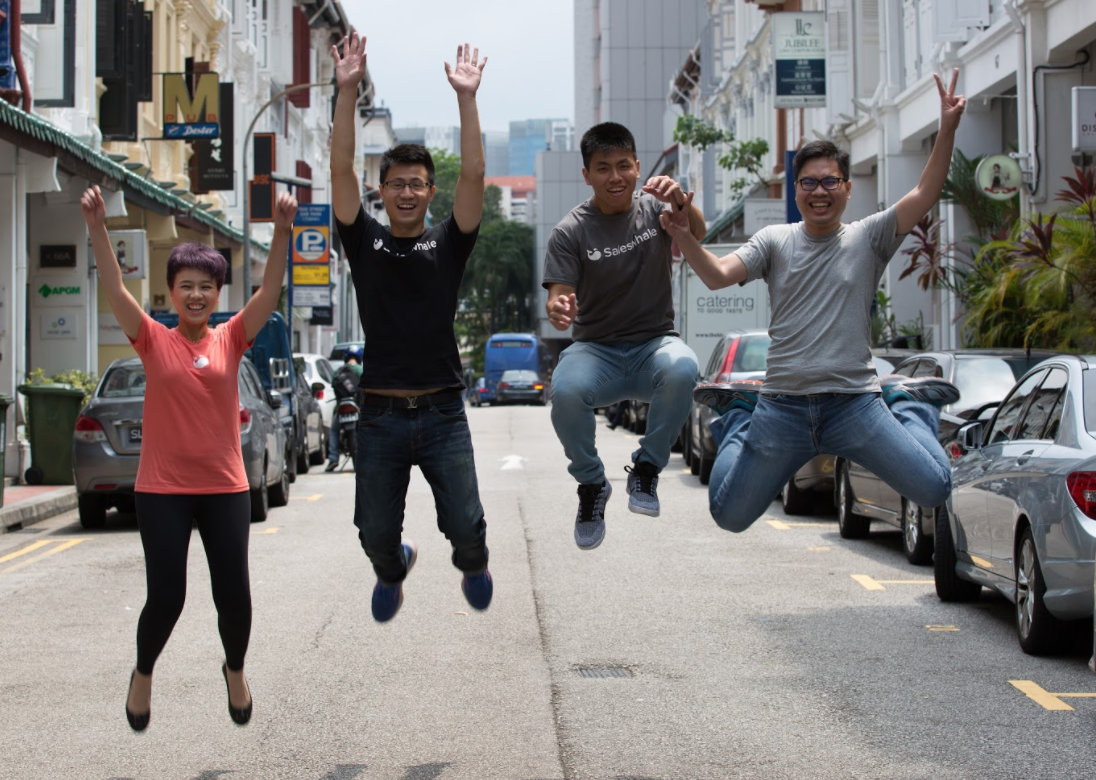 With all of Saleswhale's success and accolades, Gabriel Lim mentions that his proudest aspect of Saleswhale is the team behind what makes the company what it is today.
He reflects, "The people and the team that we managed to assemble the people make the job worth going to [everyday]." Lim is a firm believer in people when it comes to businesses' successes.
A company doesn't run simply based on the product or service, according to Lim, it is ultimately the people, who shape and define the outcome of what the company will eventually become.
Lim's biggest takeaway so far? "Clarity is most important [when it comes to successful businesses]. If you are misguided with the wrong assumptions, you aren't going to succeed."
Move mountains with Saleswhale
Want to meet the charismatic Gabriel, along with the rest of Saleswhale's team?
Request to visit their space here to learn more about what they do, while getting to know their team better!

Just can't wait? Jump right in by applying to be their next backend developer, business development representative, or client success manager!