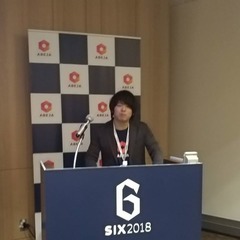 千葉県 船橋市

Joined on 2016/04/05
Sign up to view full profile
Self introduction
1994年生まれ。千葉県出身。産業技術高専卒業後、首都大学東京に編入学。

高専在学中は、超小型人工衛星の開発、医療機器に関する研究に携わる。
理化学研究所で放射線飛跡観測に関する実験システム構築及び中性子イメージング
の画像処理に携わる。大学では、量子効果デバイスの数値計算に従事。

現在、株式会社ABEJA Retail Saasチームにエンジニアとして所属。
デバイス〜プラットフォームまで開発・運用を幅広く担当中。

Born in 1994. I am from Chiba Prefecture.
After graduating from Tokyo Metropolitan College of Industrial Technology, transfer to Tokyo Metropolitan University.

During college studies, I was involved in the development of ultra-small satellite and research on medical devices.In addition I also worked in building an image processing system of neutron imaging and building a three-dimensionally tracking radiation system at RIKEN.

In Graduation research of university. I was investigating the development of RTD device that is known as quantum effect device.

Currently, I am at the ABEJA Retail Saas team as engineer.
I handle a wide range of skills in the IoT space, from device development to platform development.
Education
都市教養学部・学科 理工学系 電気電子工学コース

・三重障壁共鳴トンネルダイオード(TBRTD)を用いたテラヘルツ発振デバイス

2017-03

医療福祉工学科

・EIT(電気インピーダンスCT)の基礎研究

2014
Tools used
Recommendations
No recommendations