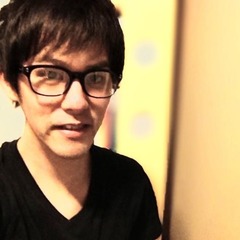 VP of Engineering / Software Engineer

Tokyo, Japan

Joined on 2012/10/11
Sign up to view full profile
Self introduction
誰かのお役に立てるようなプロダクトを作るべく、日々精進しております。
好きなプログラミング言語はRubyとGolang。褒められて伸びるタイプです。

## 経歴
・京都工芸繊維大学大学院にて、生体分子の成分分析に関する研究に従事
・Webエンジニアとして株式会社モンスター・ラボに入社。フロントエンド開発、オフショア開発マネジメント、自社コーポレートサイトの運用、新卒採用業務等を担当
・株式会社ポケラボにて、モバイルソーシャルアプリのフロントエンド開発を担当
・株式会社ニューロープにてレディースファッションサービス#CBK(カブキ)とその関連サービスのバックエンド開発、フロントエンド開発、採用業務等を担当

---

I do my best every day to create awesome products.
My favorite programming languages are Ruby and Golang. I perform better if someone praises me!

## Career
・I graduated from the Kyoto Institute of Technology master's program in 2012.
・I joined Monstar Lab, Inc. as a web engineer. I worked on the front-end, offshore management, operation of the company's corporate site, and recruitment, etc.
・I worked on the front-end of the mobile social applications at Pokelabo, Inc.
・I work on the back-end and front-end of our ladies' fashion service #CBK and the related services at NEWROPE Co. Ltd. I also work on hiring engineers.
Ambition
- Rust
- Kotlin (for server-side)
- k8s
Work experience
VP of Engineering / Software Engineer

2014-02 -

Frontend Engineer

2013-09 - 2014-01

Frontend Engineer

2012-04 - 2013-08
Links
Education
生体分子工学専攻

2012-03

高分子学科

2009-03

2005-03
Languages
Japanese

Native

English

Professional
Certificates
基本情報技術者試験 / Fundamental Information Technology Engineer Examination

2015-11
My interests
Recruiting, side business, Workshop, Weekend Activity, Career Opportunity
Recommendations
No recommendations