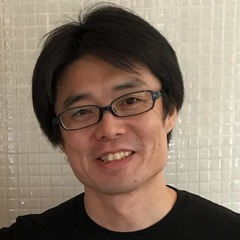 Nobuhiro Seki
Seasoned Entrepreneur & Hardware Investor
Managing Director

New York, NY

Joined on 2011/12/10
Sign up to view full profile
Self introduction
Nobuhiro (Nob) Seki is an ambitious entrepreneur based in New York City and his hometown Tokyo, Japan.

As President and CEO of Six Apart, Nob works on countless businesses and initiatives that can change people's lives by emerging technologies on the Internet.

After his move to NYC in 2014, one of his challenges is leading initiatives to start Open Innovation Cafe in NYC, in addition to his turn-around project for company's flagship product Movable Type in the US market. To commit himself to these activities, Nob has moved to New York City in May 2014, from his home city Tokyo where he was born and lived 40+ years.

Nob has been working as a top executive for a Silicon-Valley tech pioneer Six Apart since 2003. He has led the acquisition of Movable Type and Six Apart brand in 2011 from its then-current parent company SAY Media, who acquired Six Apart in 2010. Until then, he has been served as Executive Vice President and General Manager of Japan at Six Apart from 2003 to 2011, and acting General Manager of Movable Type in 2006 to position Movable Type #1 CMS product.

Previously, he was engaged in business development at Nikkei Business Publications after serving as Staff Editor contributing to Nikkei Computer for seven years. Mr. Seki graduated from the University of Tokyo with a B.S. in Engineering in 1994 and received an MBA in Entrepreneurship from Carnegie Mellon University in 2002.
Projects
He founded and has served as Chair for the executive committee for Hardware Cup Japan, a pitch competition that selects a winning hardware startup and sends them to the international finals held in Pittsburgh, PA, since 2016

2016-9 - 2019-5
Clubs/volunteering
Judge, International Hardware Cup Finals

Served as a judge for the 2018 International Hardware Cup Finals in Pittsburgh, PA.

2018-4 - 2018-4
Awards
Distinction, Entrepreneurship, Tepper School of Business, Carnegie Mellon University

2002
My interests
Recruiting, Expertise Advice, Networking
Recommendations
No recommendations