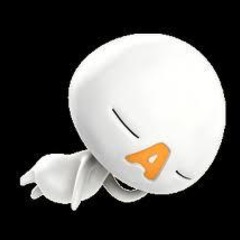 Sinya Ota
完璧の向こう側
CTO

兵庫県芦屋市

Joined on 2016/09/28
Sign up to view full profile
Self introduction
Shinya Ota, CTO of CTIA and CEO of BRAIN, is utilizing distributed ledger technology and artificial intelligence to create a brand-new digital transformation globally.

He founded his first company, an internet service planning and operation system when he was 13 years old, and he further acquired diverse knowledge and high expertise for various industries through EC website development as well as community development for producers and trading companies.

In 2000, his company was incorporated as a limited partnership called BigWebShip, providing design services based on the internet; providing support for marketing new businesses for enterprises; consulting with SMEs to improve sales; as well as using advanced technology for their own R&D goals.

With a business career that spans over 20 years, he has successfully consulted with more than 1,000 companies.

Since 2017, Shinya has started to develop a Smart Intelligence Network with a high scalability of system development focusing on decentralized systems. After becoming CTO of CTIA in 2018, he has started to advance the IT industry by developing a new information-sharing system called Traceability as a Service(TaaS) utilizing DLT.
Ambition
人工知能プラットフォームを使ったカスタマーサービスの開発
My interests
Expertise Advice, Networking, Weekend Activity, Workshop
Recommendations
市場の成長分析に長けていて、独自の発想力から生み出す企画は感激するものがある。 代表職につきながら、第一線で現場もこなす尊敬するビジネスマン。

健彰 馬場Connection from Colleague

Marketer

様々なジャンルに精通しながらも、関わった仕事ひとつひとつの本質を捉え、『三方よし』のスタンスで組み上げていく企画は、聞いている私達もワクワクする。 常に全力で、今あるものをより良くしていこうという思想とそれを実際の形にしていくスピードは、学ぶべき所ばかりである。 若い世代の育成に、力を入れて下さっていて自分達に向き合ってくれる器の持ち主。

Director/manager / 株式会社BRAIN