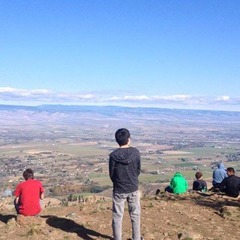 Yusuke Akiba
You see it your failure, but I see it your differentiator.
Web Development Manager

ホーチミン市

Joined on 2016/03/06
Sign up to view full profile
Self introduction
Integrates all resources available to weave a practical solution.

Majored Policy Studies which study and utilizes all academic knowledge from law and politics to sociology and economics to bring the best solutions for both public and private sectors. Achieved Bachelor of Policy Studies at the University of Shimane.

Learned and practiced website and web application developments for gamers and their community. Afterword, learned computer science and information technology at Central Washington University for a year as an exchange student.

Developed new products and features and maintains web services at Fest Co., Ltd.
Leading a WordPress website development projects team and a team of Vietnamese developers and designers.
Focuses on building effective workflows tailored to the team to bring long-term efficiency in the business as well as supports clients finding true needs.
Ambition
Create systems to transform users into far more creative inventors, not manufacturers.
Work experience
Web Development Manager

Lead WP Website development and other web development projects at a group company Evolable Asia Solution and Business Consultancy Co., Ltd.

2017-11 -

SEリーダー

Fest Lab.

2016-04 - 2017-10

Software Engineering Intern

2015-10 - 2016-03

インターン (エンジニア)

Fest Lab.

2015-10 - 2016-03
Projects
Online media for restaurants in Vietnam with authentic information and online reservation services. It brings new aspects to the population enjoying food cultures.

2016-1 - 2016-7
What I'm good at
0

JQuery

0

JavaScript

0

Japanese (mother tongue)

0

CakePHP

0

PHP

0

English

0

HTML5/CSS3

0

MySQL

0

Java

0

Git
Recommendations
No recommendations