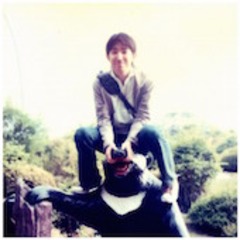 Gen Ichino
Anyone who stops learning is old, whether at twenty or eighty. Anyone who keeps learning stays young.
東京都 葛飾区

Joined on 2015/11/02
Sign up to view full profile
Self introduction
Front-end engineer at feedforce Inc.
- React / Flow
- Angular
- Backbone
- Flex

I used to be a flash engineer like you. Then I took Nodejs to the knee.
Ambition
Rapid SPA development with React.
Work experience
Front-end engineer.
Building web app using React, Redux.

Adobe Flash software engineer.

flash のオーサリングがメイン。
主にアニメーションの制作。

2004-08 - 2006-02
Languages
English

Conversational

Japanese

Conversational
Awards
Asia Pacific Advertising Festival Silver

2007

東京インタラクティブ・アド・アワード 入賞

2007

Cannes Lions 2007 Direct Lions: Shortlist

2007

FWA site Of The Day

2007

東京ネットムービーフェスティバル2007 ブランド・コーポレーション部門: グランプリ

2007

東京インタラクティブ・アド・アワード インテグレーテッドキャンペーン部門: 入賞

2008
My interests
Recruiting, Expertise Advice, Career Opportunity
Recommendations
No recommendations