Sales Executive That Thrives In A Fast Paced Tech Environment Wanted!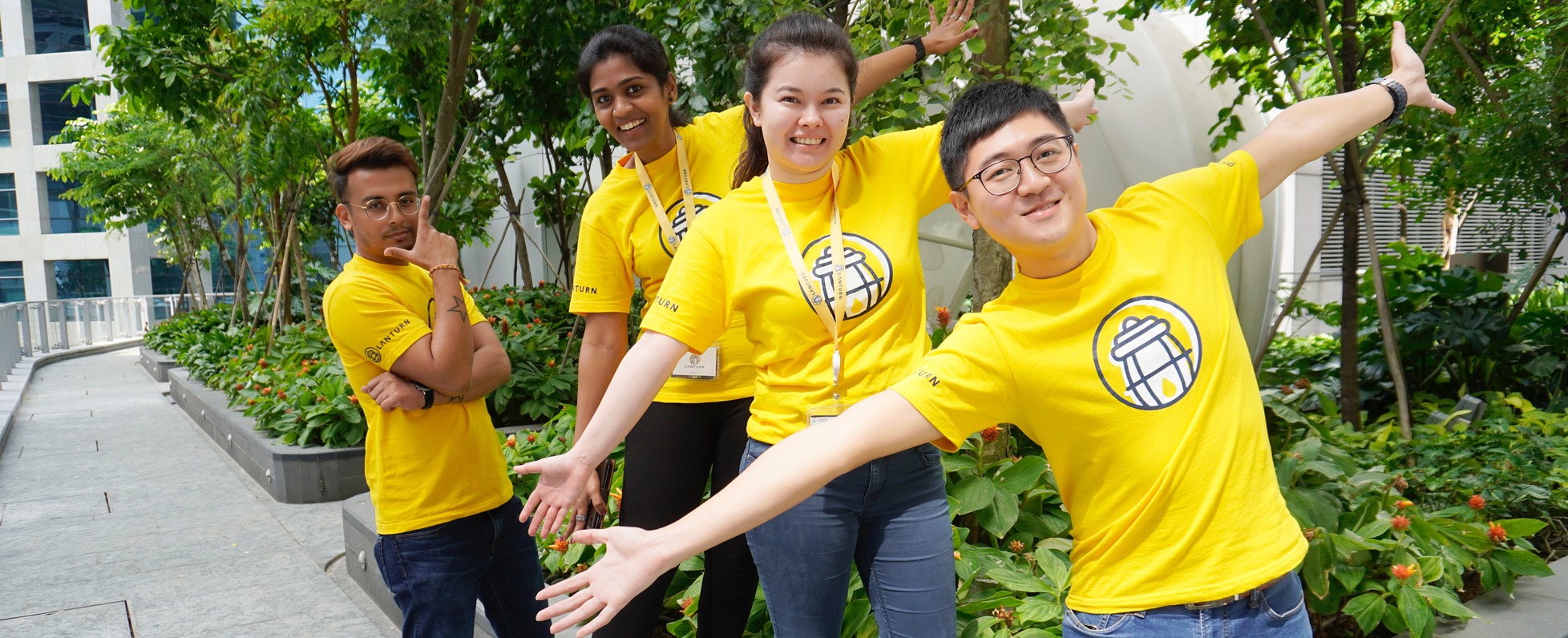 Better an oops than a what if!

No description available.
Lanturn is a digital corporate services firm dedicated to helping businesses scale. Using technology, we offer efficient and cost-effective solutions for your accounting, tax, compliance and incorporation needs.
As a team of entrepreneurs, we understand the obstacles one has to go through to start and run a business. We started Lanturn not only to disrupt and revolutionise the Corporate Services industry, but to build a community for professionals to come to for knowledge and resources.
Our Vision
To make it easier than ever for businesses to operate efficiently and thrive exponentially.
Our Mission
To become the go-to corporate services firm for asset managers and high-growth companies.
We are passionate about what we do and we want to be the guiding light for any business, big or small, on their journey of growth. We look after the accounting, compliance, payroll and tax of our client's so they can grow their business and evolve, no matter what stage they're at.
We're looking for a talented and dynamic Sales Executive that thrives in a quick sales cycle environment. You don't need to have extensive experience. But you need to be hungry to learn.
For the right candidate, we're offering extensive training & coaching, the opportunity to use the latest sales and marketing technology, and an environment that is fast paced and friendly. Above all, we love to help members of our team develop so that they can add to their skills and grow into bigger roles. So while this a junior role, we're looking for somebody that has no shortage of ambition.
Responsibilities will include:
- Monitoring and responding to inbound queries using chat, email and video
- Source new sales opportunities through outbound sales processes
- Building and managing a pipeline of inbound and outbound leads via a CRM tool
- Researching organisations and individuals online, and identifying decision makers
- Contacting potential clients via email or phone to set up calls and meetings
- Conducting product demonstrations using video and in person
- Understanding customer needs and requirements to propose the best solution and service
- Closing sales and achieving quarterly quotas
- Working closely with the marketing team to make the most of inbound leads, and providing feedback to increase lead volume
- Working closely with all teams to optimise marketing and sales playbooks, and internal training courses and materials
- Willingness to undergo extensive training
- Developing networking by attending conferences, meetings, and industry events
Qualifications
- Bachelor's degree in Business Administration or equivalent education
- 1-3 years of sales or business development experience
- Excellent English language skills (written and spoken)
- Well established organizational, analytical and communication skills
- IT fluency
- Ability to work in a fast paced environment and handle pressure
- Ability to work independently and cope with deadlines
- Team player
- Willingness to work in multicultural environment
Click "Want To Visit" to apply. Don't forget to fill up your profile so we can get to know you better :)
Basic info
Looking for
Sales
Job type
Full-time
Company info
Founded on
August, 2017
Headcount
12 members
160 Robinson Road #10-05 SBF Center S068914