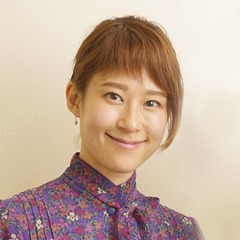 Product Manager

東京都渋谷区

Joined on 2013/07/08
Sign up to view full profile
Self introduction
aMiの理念とサービス、労働環境の自由さに惹かれ、2016年1月から参画。

前職はスマートニュース株式会社で、2013年の設立初期からバックオフィス全般とアプリの運用アシスト、公式キャラクター「地球くん」やソーシャルメディアの運用など全方位的な業務を担っていました。1000万ダウンロードフェーズ以降はマーケティング部門で広報・PRに。
立ち上げ初期の混沌とした状況からの圧倒的な成長を体感していく中で、スタートアップで働く面白さの虜になりました。

個人事業主から大企業まで幅広い環境・職種での勤務経験がありますが、ゼロからのプロダクトづくりが一番好きです。

She was highly interested in making contents, so she worked in two major publishers when she was in Waseda University. After graduated from university, she joined a company which is one of the most major toy manufacturer in Japan. She worked as Corporate Sales, and her main clients were Electronics stores, GMS and major department store in Tokyo. But she gradually wanted to work in more challenging situation, so she quit the company and became a freelance. As freelance worker, she managed four online shops. Three of them were her own shops where she sold smart phone accessories, and another was the shop of a cosmetic brand. She has a wide range of experience in manufacturing and retailing.
She joined SmartNews Inc., a machine learning company, in July 2013. She contributed to the initial stage of this company, mainly in general affairs. After taking maternity leave, she was back to work as Marketing Assistant.
Work experience
Product Manager

2016-01 -

"Chaos" Manager

エンジニアリングとメディアリレーションを除く全包囲的な業務。
広報・PR、マーケティング。

- 2015

フリーランス。小売、婚活サイト運営、グラフィックデザインなど

- 2013

営業部

法人営業。販促。主な担当は都内の家電量販店、百貨店など。

- 2012

Internship

営業局

- 2010

生活文化局

編集アシスタント。ノンフィクション書籍、+α新書などの編集

- 2009
Education
School of Culture, Media and Society

1959
Clubs/volunteering
NPO法人児童虐待防止全国ネットワークが総合窓口を担う、児童虐待防止の広報・啓発活動。

2011-4 - 2015-7

「Because I am a Girlキャンペーン」継続サポーター

国際NGOプランが日本をはじめ世界的に展開しているグローバルキャンペーン「Because I am a Girl」の継続寄付サポーター。発展途上国の女の子たちに教育の機会をもたらすための支援。

2015-5 - 2018-12
Awards
第40回 和道会全国空手競技大会 組手競技 少年女子の部 敢闘賞(ベスト8)

2004
Recommendations
No recommendations