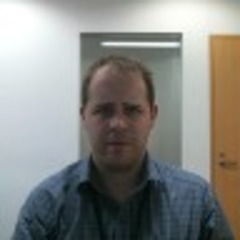 Reece Scott
Something is happening...
CEO and Founder

Tokyo, Japan

Joined on 2015/11/18
Sign up to view full profile
Self introduction
I am the founder and CEO of GameTomo, a startup focused on localizing indie video games from overseas for the Japanese market.
Ambition
I want to bridge indie game developers overseas with Japanese gamers. Indie developers in many countries want to localize and release their games in Japan but don't quite know how. Japanese gamers want to play something new and exciting that they have never been exposed to. I want GameTomo to be this bridge that can help promote a new culture of friendship between Japanese gamers and the world outside Japan.
Work experience
CEO and Founder

2015-08 -

Information Coordinator

2014-10 - 2015-10

Company Employee

-Learned the basics and business of manufacturing and became able to produce parts at a speed that rivaled company veterans
-Assisted in the procurement section of the sales division
-Ensured through advanced planning that the manufacturing division had the correct neccessary materials throughout the production process
-Left to study at University of Oxford

2011-10 - 2012-02

Intern

-Assisted in gathering news
-Helped prepare materials for broadcasts
-Attended press conferences and other events for TV Asahi to cover
-Did the above so effectively that I was assigned to cover press conferences

2011-02 - 2011-05
Education
MSc Modern Japanese Studies

2013-09

B.A. Japanese

2011-05
Clubs/volunteering
Georgetown University Japan Network

Board Member.

2011-1 - 2011-5
Languages
English

Native

Japanese

Professional
Links
My interests
Expertise Advice, Visiting Office, Networking, Recruiting
Recommendations
No recommendations