WANTED! Graphic Designer Who Believes in the Magic of Well-planned Events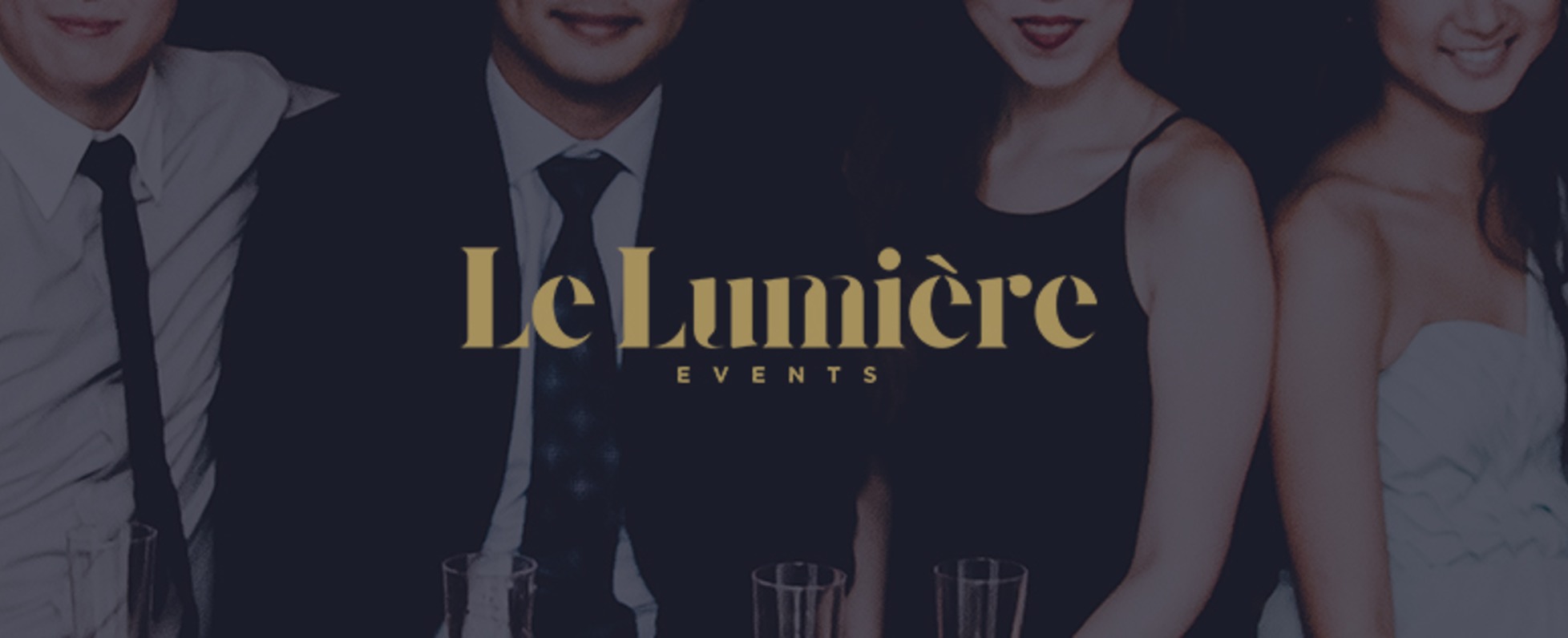 Leanne Lam


Louis Tong
Other
Le Lumière Events with its unmistakably French origins, the term itself has a significant meaning for our company; translated into English, meaning 'Light'. Light represents our goal to brighten up people's life with our events, infusing them with a little magic which will help them stand out from the monotony of day-to-day life.
Le Lumière Events offer planning and guidance with management. Also to golf any company's event with our extra professional touch. We are here to design the perfect party for you in all occasions. We specialise in tailor made: birthday parties, baby shower, bridal shower, engagement parties, anniversary parties, themed parties, even junk parties and house parties. You name it and we will make it happen.
Le Lumière Events designs tailored parties just for you and your special moment. You are guaranteed the perfect occasion with our services. Our full services from the perfect ideas to wrapping up tables allow you to sit back and enjoy the party. When we create, you celebrate.
THE ROLE
-------------
- Design and develop image visuals and graphic materials for print and web
- Design and produce marketing materials for company promotion and events
- Deliver quality photography to support the brand, including photo editing and re-touching
- Any other ad hoc projects assigned
WHAT WE ARE LOOKING FOR
------------------------------------
- High diploma or above in web/graphic/multimedia design or other related disciplines
- Minimum 1 year in Graphic Design experience
- Knowledge of making short-film and video is a plus
- Proficient in design software including Photoshop and Illustrator
- Passionate in design. Self-motivated, creative and diligent
- Have strong art sense and marketing concept
- Follow through project from concept development, artwork design and production
- Good design eye and creative sense
- Attention to detail and well organized
- Experience in the design field is an advantage
- Fresh graduate with high potential are also welcomed!
If you love brightening up people's life with our events, we want to hear from you! Click on the "Want to Visit" button and come talk to us! Hear from you soon.
Basic info
Looking for
Creative (Designer, writer etc.)
Job type
Internship / Contract work/part-time / Full-time / Freelance