We are jio-ing Content Strategy Warrior!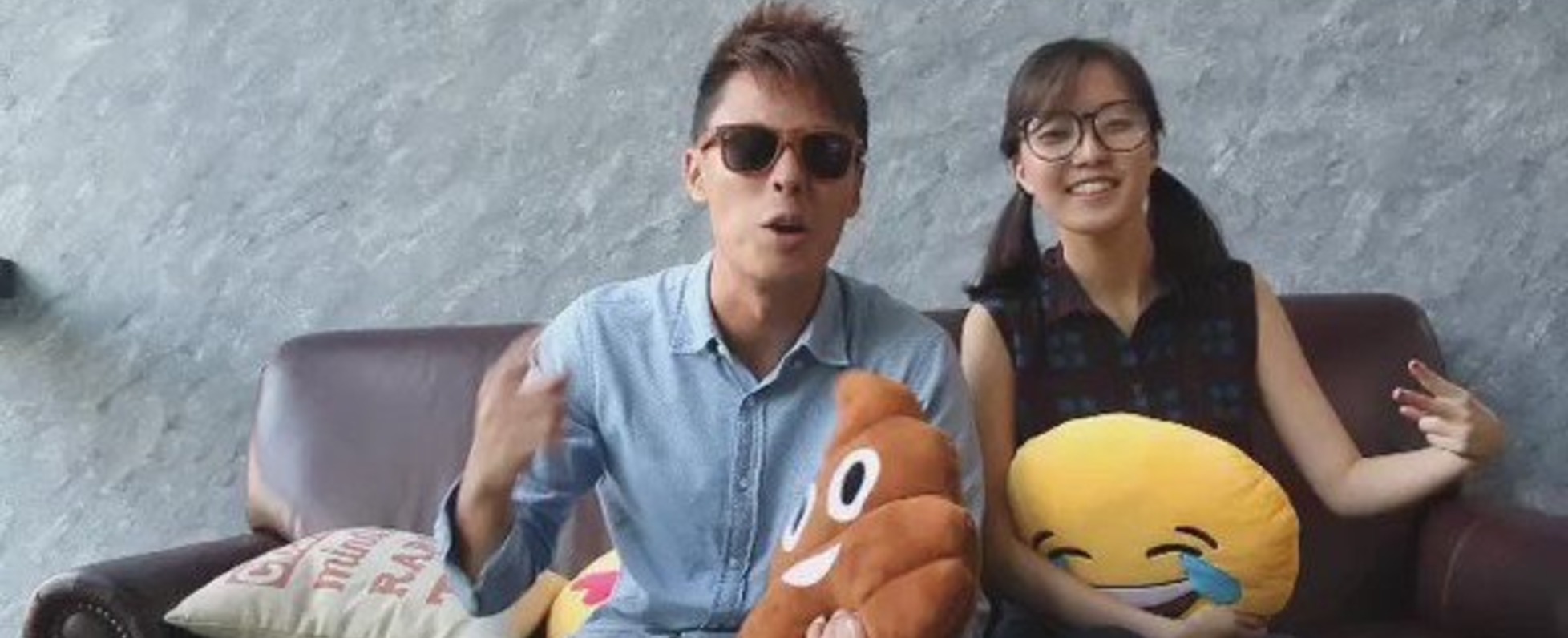 SGAG turns 5 years old this year! We are an online platform that connects with Singaporeans daily through localized humour. We reach out to over 2 million Singaporeans weekly through 8 content distribution channels. SGAG distributes daily content through our Website, App, Youtube, Facebook, Twitter & Instagram accounts.
Seriously hor, our jokes are sooo 'deep' that you need to have a tint of Singaporean-ness in you to appreciate them. We exist to make you smile!
SGAG is the source for your daily dose of Singaporean humour. We feature damn gao lat jokes to make you sibeh happy on our sunny little island everyday!
Don't say I bojio hor, now I jio you, you want to join anot?
At SGAG, we laugh a lot to keep our creative energy high.
The crappier the jokes, the better they are.
The more sarcastic the jokes, the more awesome.
The more zi siao, the more power.
We also make sure that we keep our sugar levels peaked out to keep the jokes flowing. We're a highly innovative and iterative team that enjoys coming up with new ways to tell stories to our audience. We largely make use of current affairs or trending events to tell 'better' stories (grins).
+ 20 month bonus
+ 3 hours lunch break
+ well-stocked pantry
+ 30 days of annual leave
+ free gym membership
+ quarterly overseas retreat
... you'll be glad to know that we have NONE of these benefits at SGAG. You'll get to see Xiao Ming every day, that's the only benefit you need!
WHO ARE WE LOOKING FOR?
-------------------------------------
You are what others deem as a creative and funny individual who has enough jokes up his/her sleeves to keep everyone around you entertained for hours. You love the internet more than the uncle at the Kopitiam loves beer. You just want to make people happy!
You are the best content strategist we've never hired. You don't say, we also know you confirm super buay paiseh.
THE JOB
------------
As a content strategist, you will:
・Conceptualise and produce content
・Lead and collaborate with the Creative Team to design and create original content
・Manage digital and social media platforms
・Plan, and execute boomz! large scale digital creative projects on social media
WHAT YOU NEED
----------------------
・You put the fun in chee cheong fun, and the ha in hakow.
Knowledge in Photoshop and Illustration
・Undeniable creative
・We can count on you to do the writing
Wicked video production/editing skills
・Convicted Social Media Addict
・Hummusrous like us
Mai Tu Liao, Xiao Ming and Sue Ann are waiting for you!
Basic info
Looking for
Creative (Designer, writer etc.)
Job type
Full-time
Special features
Available to talk on Skype / Come visit with friends
Company info
Founded on
February, 2012
Headcount
50 members
Industries
IT (Internet/Mobile) / Media / Publishing / Entertainment