Recruitment of lead engineers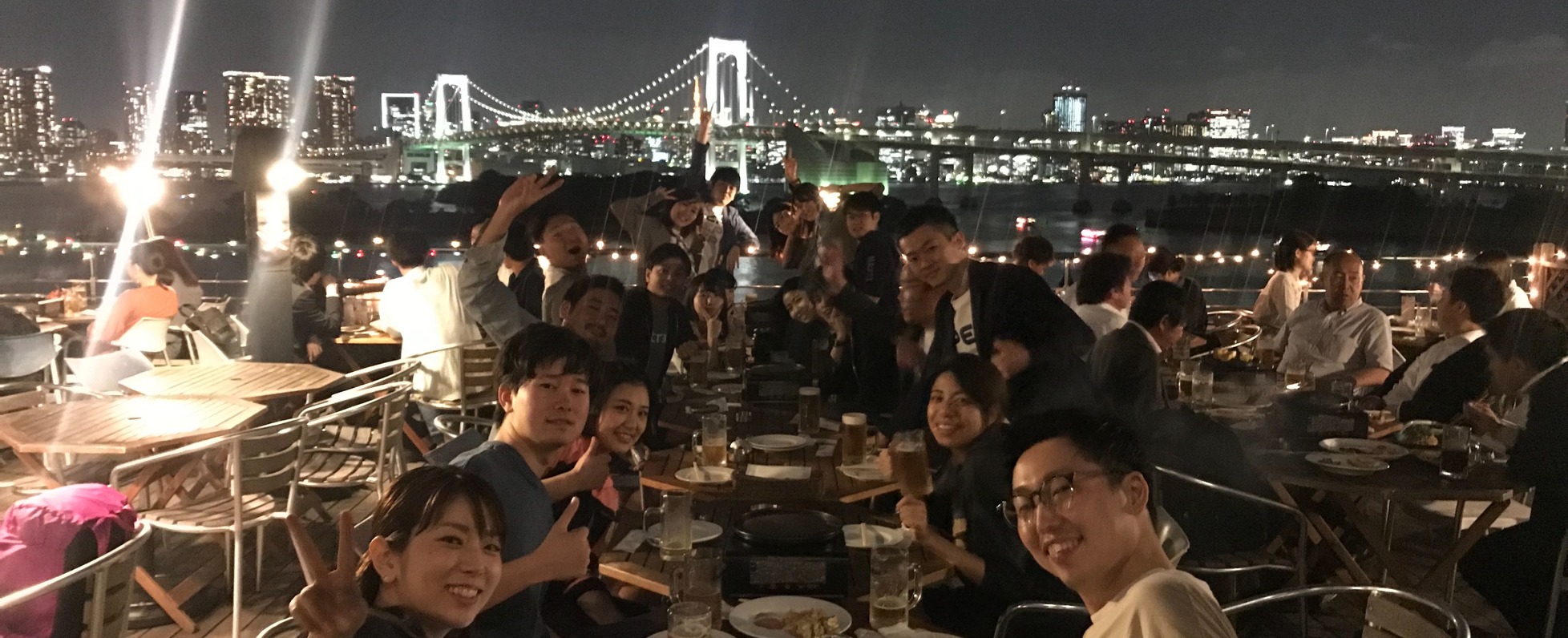 Resola代表取締役
Resola創設者でありRebotの開発者。

2人目の日本人としてジョイン。
PM、ディレクション、ブリッジエンジニア、時には営業など、幅広く活動。
We have developed chat bot engine called Rebot, and now we provide the engine to other chat bot services such Givery's SYNALIO and PEP.
SYNALIO is a chat bot specialized in marketing usage and PEP is used at help desk inside a company.
We started the company with two engineers back in 2016, a half year later, we've launched the first version of Rebot. Since then, we provided the service over 400 companies and now the number of session is over 100 millions. We hope that our service is widely used and you may have used our service somewhere.
Resola is a team of smart creatives who work closely with our clients from the very beginning of a project to the growth of the service.
We will continue to create truly useful services in a variety of area such as digital marketing, work style improvement, customer success and so forth.
We established Resola in 2016 and our vision is to 'keep creating future that we don't see yet' .
In that time, AI products/services grow a lot in the market. However many of them are not actually using 'AI' or using 'AI' as a marketing purpose. We see technology as a method to achieve a goal. We use right technology in the right place to create services to make our life better and interesting.
We feel great pleasure when our service, which is developed with our genuine passion, is widely recognized and valued by public.
With the exponential progress of technologies, we continue to provide better future.
~ Think engineers work environment ~
In order to achieve our vision, we put high priority on how we can improve engineers creativity and productivity.
- Global environment to discuss with diversity opinion
We hire engineers from all over the world and have a team with a wide variety of technologies and experiences.
This environment generates atmosphere for open discussion.
- Remote working
Engineers are supposed to focus on creative tasks. Creative tasks can be achieved anywhere and any time.
Unfortunately in Japan, even creative workers need to spend two hours for jam packed commuting.
We believe spending this two hours for family or studying make our life better.
However we also see pros and cons of complete remote working. So we take half remote, half on site working by individual needs.
■ Background
We have developed chatbot service, Rebot, and implemented many new features to meet clients' request.
Over 400 companies use our system and now are planning for the next three years.
In order to achieve our next goal, we need lead engineers who grow our services and products.
Our team consists of a team in Japan and a team in overseas. Only 50% of members are in Japan and others are working remotely.
So we need lead engineers who can lead overseas team members.
■ Job description
- Design web application from rough requirements
- Develop back end application with Python/Django
- Develop front end application with React.js
- Source code review
- Support other members
- Refactor existing code and performance tuning
- Improve development process
■ Required skills
- Deep knowledge in Python/Django
- Experience with front end development with React.js
- Experience using both relational and NoSQL database systems and performance tuning
- Knowledge in application architecture such as distributed system, asynchronous job.
■ Preferable skills
- Experience in developing system on AWS
- Knowledge in Linux server/network
- English communication skill
■ Resola's value
- Being enthusiastic and enjoy development
- Always catch up with new technologies
- Open to discuss hard things
Basic info
Looking for
lead engineer
Job type
Mid-career / Contract work
Company info
Founder
奥田栄司
Founded on
February, 2016
東京都港区芝浦4-4-34 コトヒラビルディング7F-B