'Google Analytics in a Day' 1 Day Training Course with Sparkline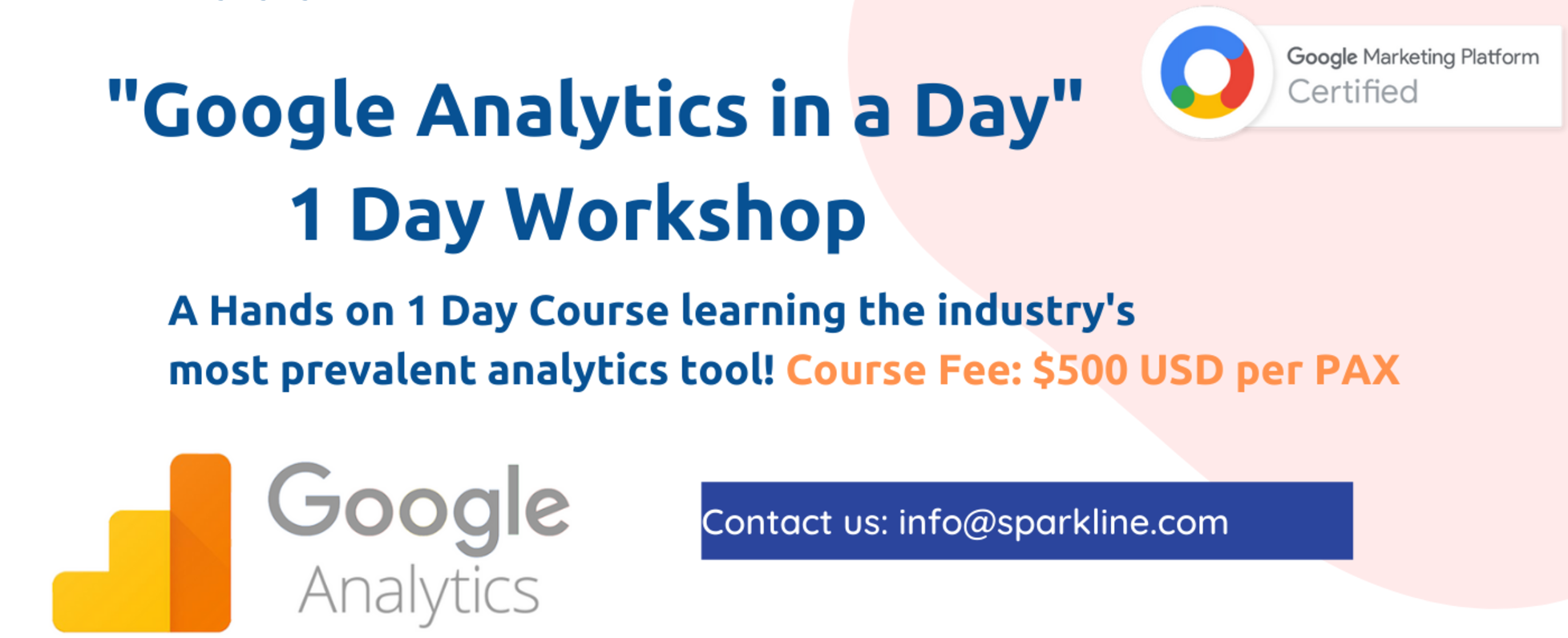 Meetup
2021.Aug.26
Thu
09:00 ~
at Sparkline - Online meetup
I am an experienced HR Professional with extensive experience in driving impact through implementing and maintaining solid HR Processes and Procedures but also ensuring a cohesive internal culture is at the heart of every team I work with!

Currently leading HR & Culture as well as Education & Tr...
Google Analytics helps businesses use real-time data to identify areas for improvement, create future focused measurement strategies and continually improve digital experiences for their customers.
Truly capitalising on the power of this tool requires training. Our one day workshops are the quick and easy way to train your team. Attendees walk away with an Intermediate - Advanced level of knowledge and the ability to practically apply their skills.
We also offer a GAIQ booster module to get your team ready for certification, building analytics capabilities and credibility across your business.
Course Fee: $500 USD per PAX (NTUC Members can utilise their UTAP credits to offset the course fee)
In our 1 Day Workshop we will cover:
1 - Introduction
Introduction to Google Analytics
Setting Objectives & Key Metrics
2 - The Platform
The User Model
Structure of an Account
Key Concepts
Navigation & Basic Reporting
3 - Analytics Reports
Audience Reports
Acquisition Report
Behaviour Reports
Conversion Reports

4 - Additional Features and Topics
Custom Reports
Dashboard
Common Discrepancies
You will be trained by one of our Leading Data Analyst Consultants who works in house at Sparkline, consulting with Fortune 500 brands on their Data & Analytics Strategy every day!
Company info
Sparkline
Founded on 2013/01
30 members
31 Tanjong Pagar Rd, #04-01 Singapore
'Google Analytics in a Day' 1 Day Training Course with Sparkline