Complimentary Coding Workshop: Coding 102, Python Fundamentals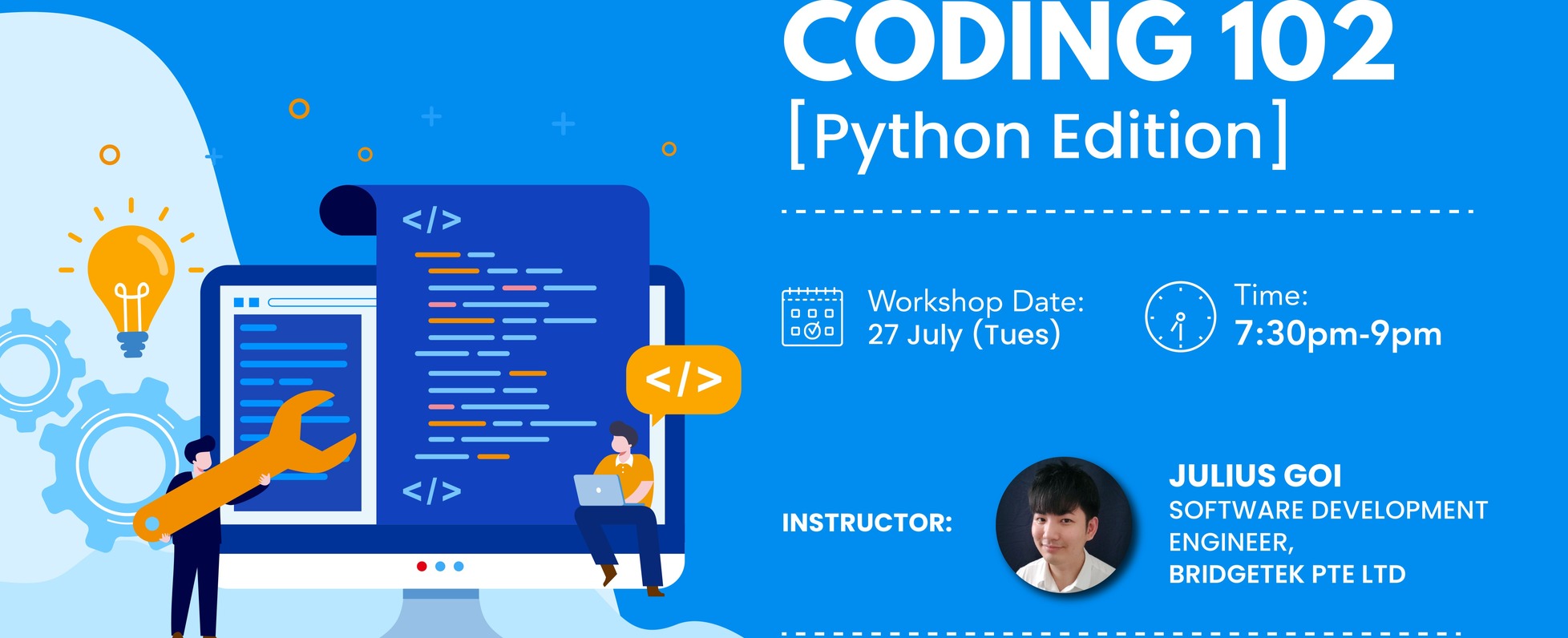 Meetup
2021.Jul.27
Tue
19:30 ~
at Trent Global College of Technology & Management - Online meetup
Marcus Tay
Sales

Business Development Manager at Trent Global College

Up to 2 years of experience in management of social communities, design, events and public relations.

I enjoy watching k-dramas, exercising and photography during my free time.
Programming is a skill that can enhance anyone's competency regardless of industry or background. So why not give it a shot?
About this event
Any fool can write code that a computer can understand. Good programmers write code that humans can understand." – Martin Fowler
Returning once again, our introductory workshop on Python is back as we take you through one of the most in-demand programming languages across industries. Python is a programming language that lets you work quickly and integrate systems more effectively, with applications spanning from software development to scientific and numeric programs.
During the 1.5 hour webinar, you will learn the basic principles of Python, building your very own Python programs. Leave this short class with a better understanding of how programming works and how you fare at it after trying it for yourself.
Workshop Flow
7:30pm - 7:35pm: Welcome Address
7:35pm - 8:35pm: Python Fundamentals Webinar
- Learn to evaluate expressions that involve functions and operators
- Understand the different kind of data types there are and their purposes
- Understand the purpose and uses of sequential statements, branching, loops and functions
- Make use of the Input/Processing/Output framework to solve programming problems
8:35pm - 9:00pm: Q&A and closing
The webinar link will be distributed via email.
Instructor Profile
Julius Goi
Software Development Engineer at Bridgetek Pte Ltd
Julius was a Business Development Manager at SixClouds Pte Ltd before his interest in coding led him to the Software Development Bootcamp at Trent Global College. Graduating from the 4 month programme, he made the switch to Bridgetek Pte Ltd as a Software Engineer, where he continues in his passion of learning and growing his coding skillset.
Complimentary Coding Workshop: Coding 102, Python Fundamentals