📢 Employment Reimagined Workshop 3 "Invest In Yourself " Is Now An Individual Consultation Session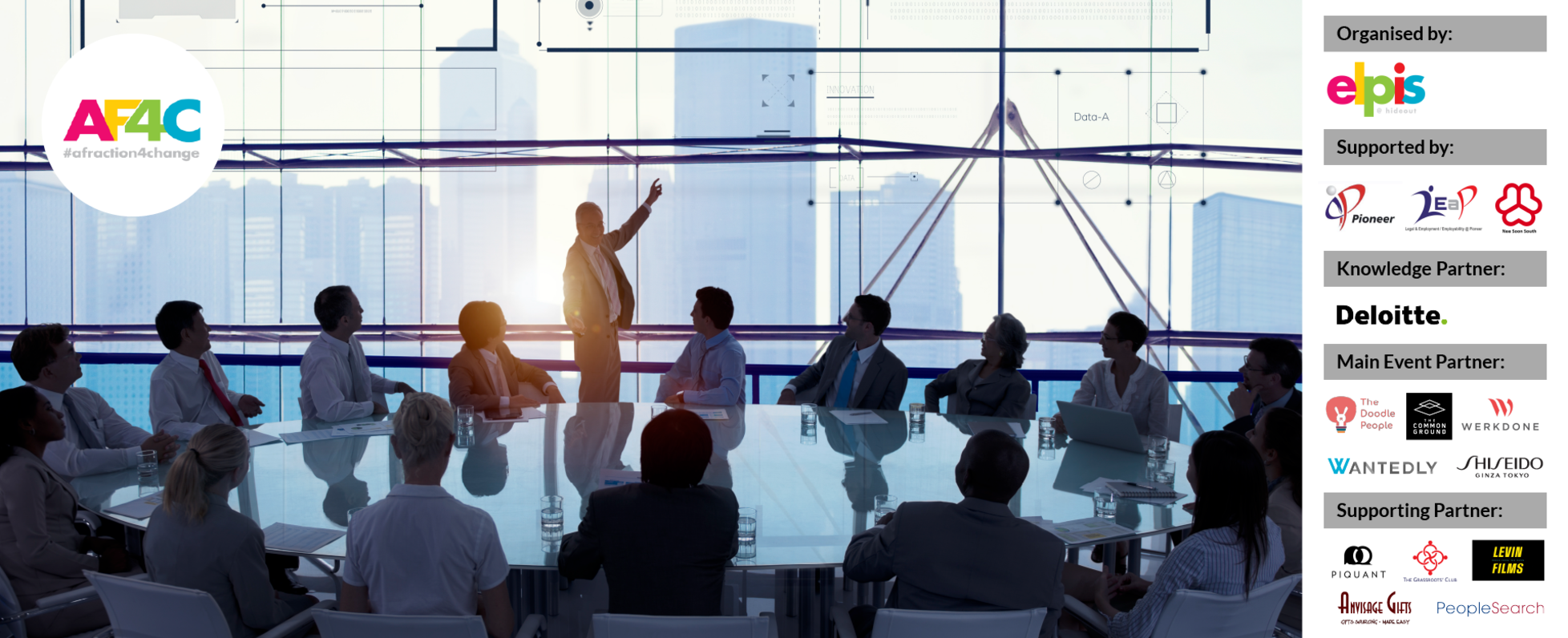 Meetup
2021.May.06
Thu
14:00 ~
at The Common Ground, 12 Arumugam Road #01-01, LTC Building B, Singapore 409958
Germaine is a game changer at forging strategic connections that impact individuals and organizations. Prior to starting ELPIS@Hideout, Germaine held key positions in the MICE, FMCG & Retail and Human capital resourcing industries and she is key in driving business development, strategic partner...

"天生我才必有用"
Uncover Your Talent, Drives it with Passion, It will Change Lives - Yours & Others

Lily is a maestro in the media industry which sees an impressive career of 17 years at Singapore's media stronghold, MediaCorp. Her knowledge of the media industry is a comprehensive coverage of print,...
📢 REASSESS TO REALIGN
📢 EMPLOYMENT REIMAGINED IS NOW AN INDIVIDUAL CONSULTATION SESSION
Given the recent unexpected turn of events following the increase of community cases of COVID-19, the Employment Reimagined Team decided to cancel on-site Workshop 3. We are turning the workshop into a 1-on-1 Employment Consultation Session (by appointment only).
📢APPOINTMENT: Pls click "I am Interested" or "Reply" and write to us.
📢APPOINTMENT DATE: 11 May to 14 May, TIME: 10am to 5pm, VENUE: The Common Ground @ MacPherson
------------------------------------------------------------------------------------------------------
Education & Information are key to reimagining employment in the New Normal. Change is our new reality and our event, AF4C - Employment Reimagined, which will be onsite and virtual, will provide real time connection and education for all who attend.
This inaugural event will lead jobseekers onto new and viable options, which will give them an opportunity at greater success in their job search or job switch. We will be bringing together the entire employment ecosystem for this purpose.
Join Us!
* The 1st 3000 to register stands a chance to get a FREE Sports Bluetooth Earpiece. Instructions to redeem will be sent out after registration. T&Cs apply.
~ WORKSHOP 3 ~
This workshop is all about the one important person in your life – YOU. Invest in yourself, you definitely deserve it. Come and enjoy a fun filled and informative workshop where we will impart skills on grooming, CV management and what's new, how to ace that interview through storytelling and the importance of physical health and mental wellness.
DATE : 6 May 2021 (Thur)
TIME : 2.00pm to 6.30pm
VENUE : The Common Ground @ 12 Arumugam Road #01-01, LTC Building B, Singapore 409958 (Nearest MRT: MacPherson)
EVENT TYPE : Physical / on-site
PROGRAM
2.00pm - 2.30pm
Registration
2.30pm - 3.30pm
How do you want to look? Grooming is more than skin deep
Ms Faith Lai, Training Assistant Manager, Shiseido

3.30pm - 4.15pm
Engaging With Jaime – The Top Mistakes That Job Seekers Make And How To Avoid Them
Ms Jaime Lim, Country Lead , PeopleSearch Pte Ltd
Mr Chan Earn Meng, Human Resource Head, Sunray Woodcraft Construction
4.15pm - 4.30pm
Break
4.30pm - 5.00pm
CV In The New Normal With Andre
Mr Andre Cheong, CEO, Quest Institute and Certified Personal Coach
5.00pm to 5.45pm
In Conversation – Of Food Tech and Job Portals
Mr Alex Yan, Business Development Manager, Trent Global
with Ms Mae Noor, Senior Marketing Lead, Wantedly Singapore

5.45pm to 6.30pm
Human Resources and Talent Acquisition – Engaging With The Professionals
Mr Arun Kaimal, Human Resources Director, Danaher Water Quality Platform APAC
Ms Annie Lim, APJ Head Talent Acquisition & Diversity Outreach, Citrix
Mr Andrew Tan, Country Manager, Wantedly Singapore
* The 1st 3000 to register stands a chance to get a FREE Sports Bluetooth Earpiece. Instructions to redeem will be sent out after registration. T&Cs apply.
※※※※※※※※※※※※※※※
All the best & Stay Safe.
Location
The Common Ground, 12 Arumugam Road #01-01, LTC Building B, Singapore 409958
📢 Employment Reimagined Workshop 3 "Invest In Yourself " Is Now An Individual Consultation Session
2021.May.06
Thu
14:00 ~
at The Common Ground, 12 Arumugam Road #01-01, LTC Building B, Singapore 409958