Online Korean Language Workshop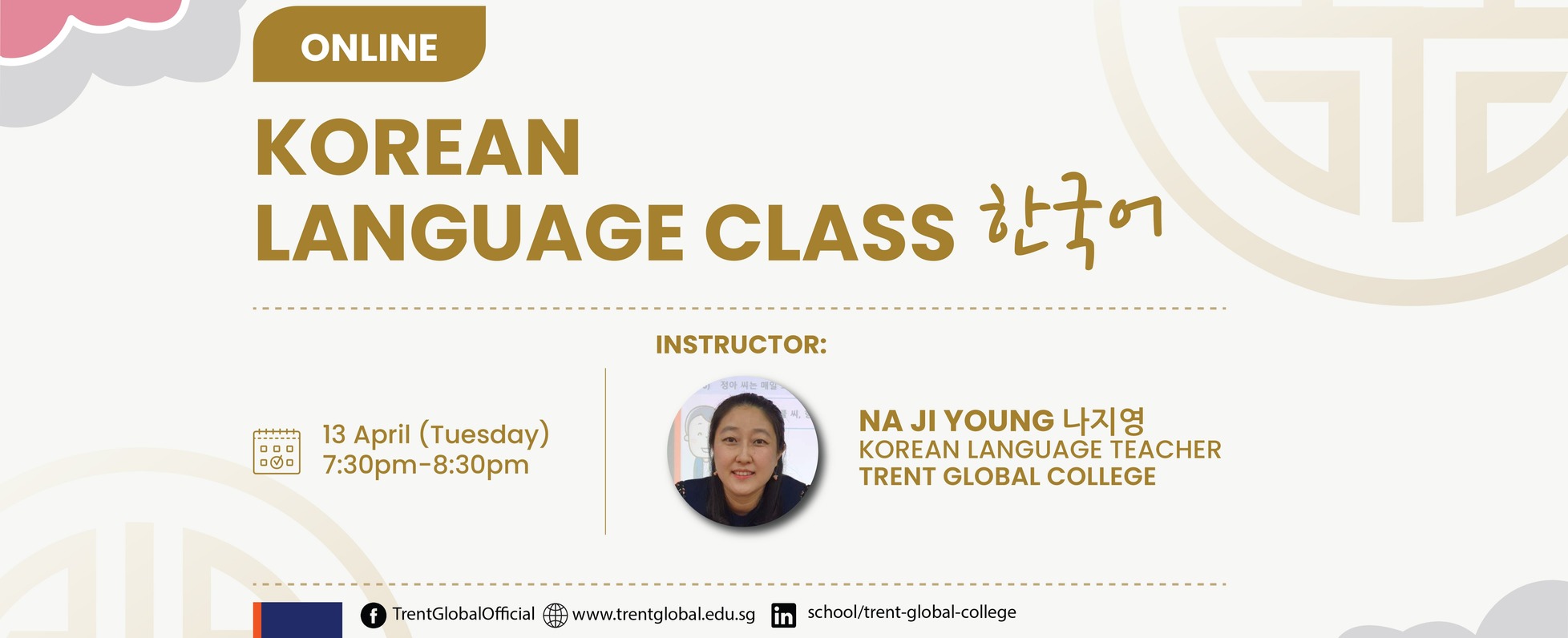 Meetup
2021.Apr.13
Tue
19:30 ~
at Trent Global College of Technology & Management - Online meetup
Up to 2 years of experience in management of social communities, design, events and public relations.

I enjoy watching k-dramas, exercising and photography during my free time.
April has arrived and we are back with our monthly Korean Language Class!
Be Expectant for a session of fun and real-time learning as we embark on this session together.
Learn more about Korea, some basic vowels, grammar and useful phrases to start a simple conversation or simply to enjoy your favorite Kdramas better!
What we'll do
Syllabus:
-Self-Introduction (Name, Nationality and Job)
- Basic Greetings
Instructor Profile
Ms. Na Ji Young (나지영)
Korean Language Teacher
Trent Global College
Ms Na Ji Young graduated from Kyung Hee Cyber University with a Master's Degree in Global Korean Studies and has been teaching Korean language for more than 11 years in Singapore. Her passion for the language led her to teach at various institutions such as NUS, NUS Extension, Singapore Korean International School and even with employees in corporate banks. With her friendly and enthusiastic personality, you can also expect lively lessons to understand and learn more about the Korean culture.
Please take note of the following:
Slots are available on a first come first served basis and an email containing the session link will be sent upon confirmation.
Online Korean Language Workshop