Coding 103 , UX Design Edition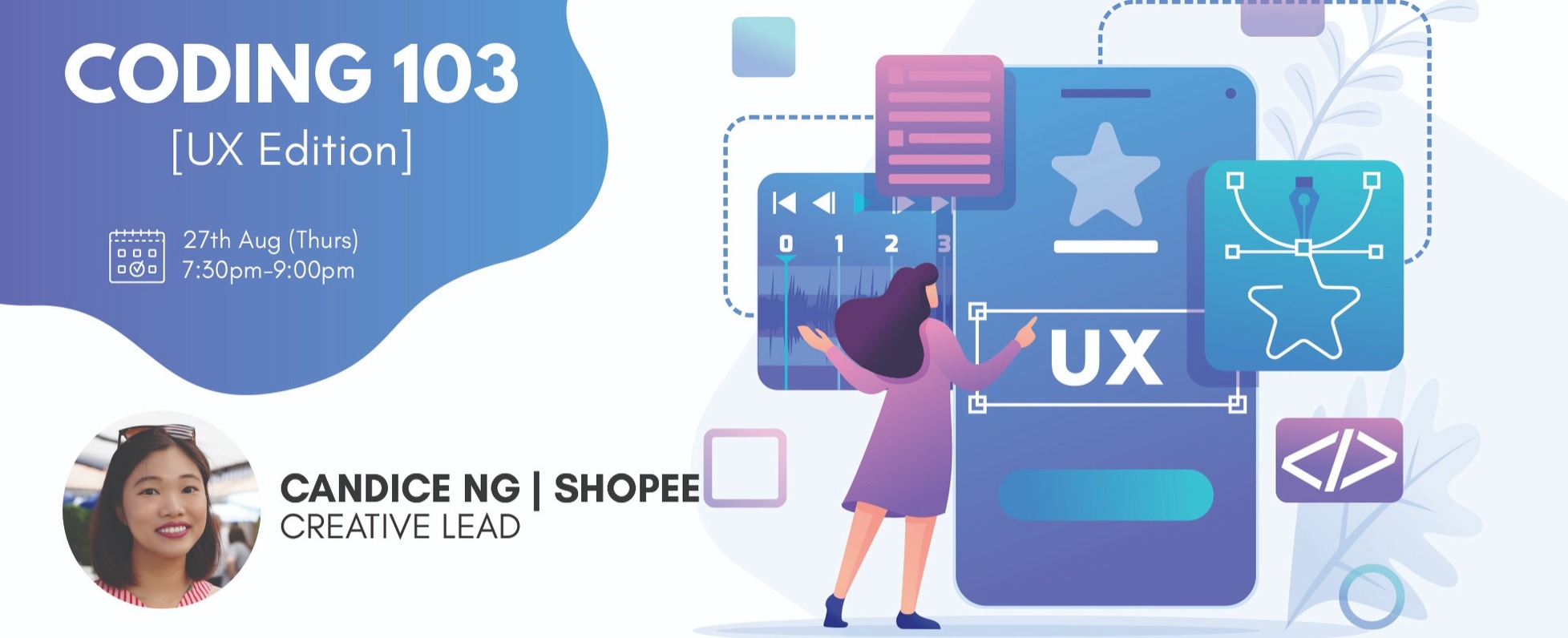 Meetup
2020.Aug.27
Thu
19:30 ~
at Trent Global College of Technology & Management - Online meetup
Up to 2 years of experience in management of social communities, design, events and public relations.

I enjoy watching k-dramas, exercising and photography during my free time.

Marcus Tay
Sales

Liansie
Other

Alexander Yan
Other
Programming is a skill that can enhance anyone's competency regardless of industry or background. So why not give it a shot?
"People ignore design that ignores people." - Frank Chimero
Developing a website is often assumed to purely involve writing massive amounts of code to get them to function. But before all of that goes in, how do developers come up with how the website should look and operate?
Back by popular demand, we return to focus on User Experience design, more commonly abbreviated as UX design. It's a crucial element involved in the development of a website, application or any other online interface, as it ensures that user considerations are incorporated into the design of a website, making it appealing and easy for others to access it's features.
Want to know more about what goes into this design process? You are welcome to join us as we cover what UX design entails, the considerations you need to have, and work on your very own sample design for an app together.
Programme Flow
7:30pm – 7:35pm: Introduction
7:35pm – 7:50pm: Introduction to UX
7:50pm – 8:10pm: Wire Frame Practice
8:10pm – 9:00pm: Activity and Q&A
The webinar link will be sent via email closer to the date
Instructor Profile
Candice Ng
Creative Lead @ Shopee
With a knack for art and design, Candice's 15 years in the creative industry speaks for itself. From working as an Art Director at Yahoo, she evolved with the technology around her, going into digital content at Singtel and UI Design at Mediacorp, exploring how art and function meet together via online platforms. Though her work now focuses on regional brand and growth marketing at Shopee, she still involves herself with several aspects of Shopee's UI/UX design.
Coding 103 , UX Design Edition