Coding 101, HTML/CSS Edition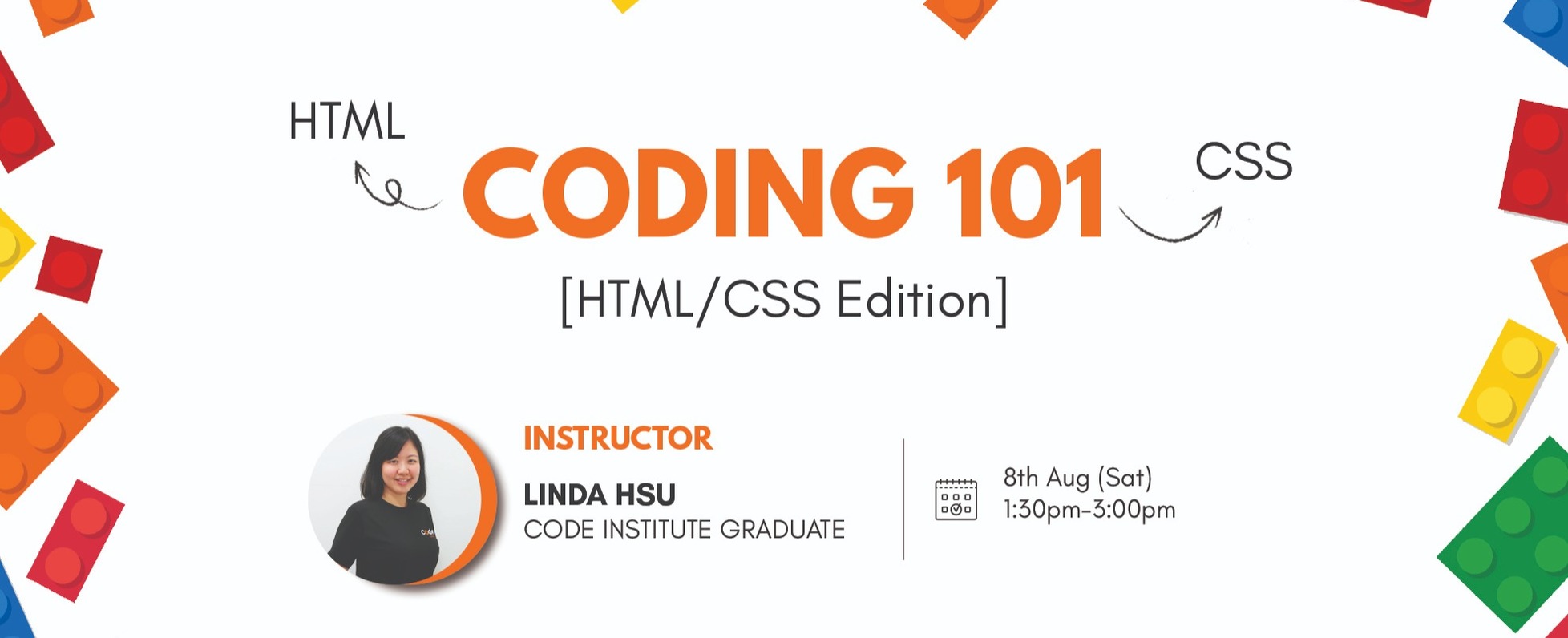 Meetup
2020.Aug.08
Sat
13:30 ~
at Trent Global College of Technology & Management - Online meetup
1-2 years of experience in management of social communities, design, events and public relations.

I enjoy watching k-dramas, exercising and photography during my free time.

Marcus Tay
Sales

Liansie
Other

Alexander Yan
Other
"You don't have to be great at something to start, but you have to start to be great at something." - Zig Ziglar
Programming is a skill that can enhance anyone's competency regardless of industry or background. So why not give it a shot? We can prove that anyone can learn to program in the right environment. Join us for a programming workshop set up for beginners happening on Saturday, July 8th from 1:30pm – 3:00pm.
In this introductory workshop, we will explore the fundamental blocks of the web building, namely HTML and CSS. During the 1.5 hours, you will learn key programming principles required to build your very own web page. You will certainly leave with a better understanding of how programming knowledge can enhance your life.
So with just limited slots available, sign up now to get started! (More places added by popular demand!)
Programme Flow
1:30pm - 1:35pm: Welcome Address
1:35pm - 2:30pm: HTML/CSS Webinar
2:30pm - 3:00pm: Q&A and closing
The webinar link will be distributed via email.
Instructor Profile
Linda Hsu
Broadcast Editor @ The Walt Disney Company
Code Institute Graduate
Having worked 12 years as a broadcast editor, Linda took it upon herself to pursue her interest in coding through the Code Institute Fullstack Bootcamp. Graduating from the programme in February 2020, she now seeks to help others who are also seeking to explore their interests in coding, helping to conduct beginner-friendly workshops and more.
Coding 101, HTML/CSS Edition