Built Environment Talent Search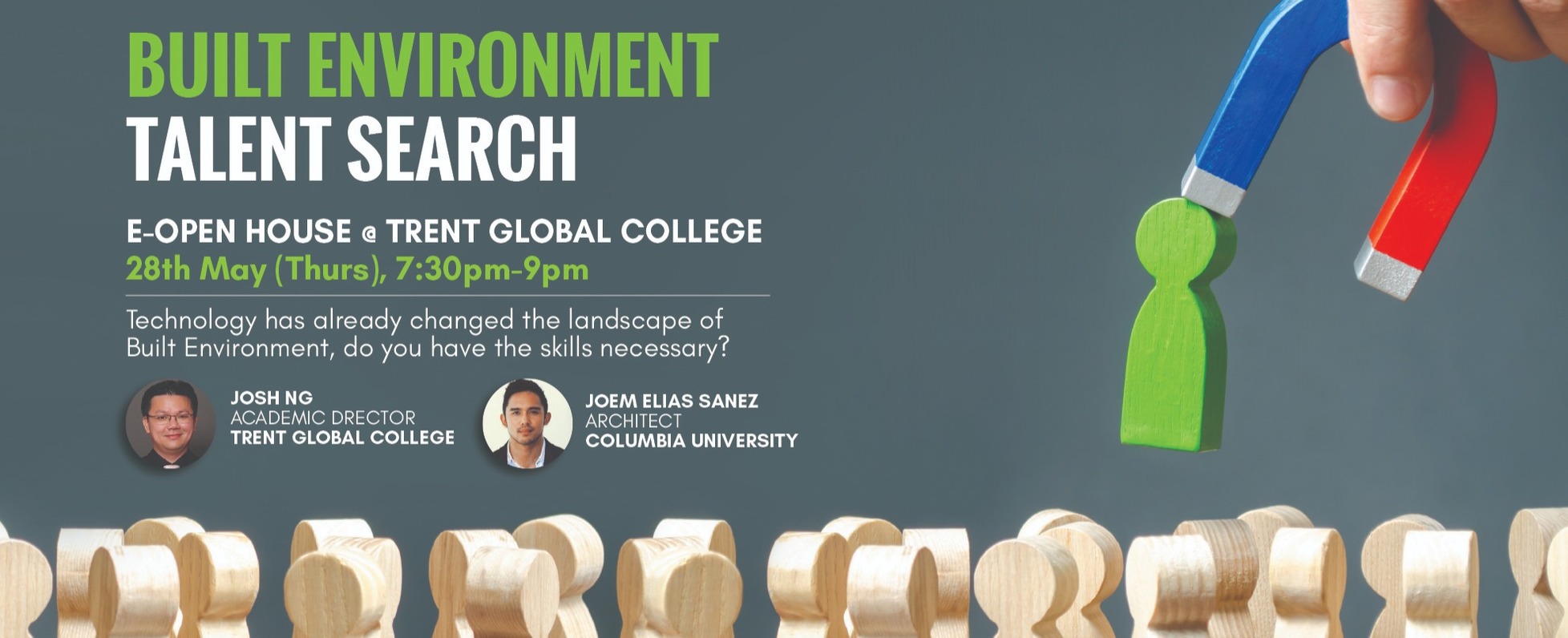 1-2 years of experience in management of social communities, design, events and public relations.

I enjoy watching k-dramas, exercising and photography during my free time.

Marcus Tay
Sales

Liansie
Other

Alexander Yan
Other
We hear about the buzzwords that's circling around the industry, terms like "BIM", "Industry 4.0", "Virtual Design" have been around for quite a while, but do you know what that means for you?
With the major disruption and tragic development of COVID-19, many industries are forced to take another look at what can be done to streamline and shift processes to adapt to the current landscape. For those of us in the Built Environment industry, BIM is one such example, but is it limited to just the BIM coordinator, or is this a skill that everyone needs to have in this day and age?
Hear from Joem and Josh as they open up discussions about the development of the new landscape, why early adoption of BIM is critical for both the management and the project team and the rewards of learning BIM technology.
With the demand for BIM skills rising, there is no better time to upskill than now. Who knows, you may be the next star in the Built Environment.
Programme Flow
7:30pm-7:45pm Welcome Address
7:45pm-8:15pm A conversation with Joem & Josh
8:15pm-8:50pm Q&A Session
8:50pm-9:00pm Final Thoughts
Speaker Profile
Joem Elias Sañez
Architect
Joem has over 7 years of professional experience working with the likes of Herzog & de Meuron and Foster + Partners in New York after receiving his Master of Architecture from Columbia University. He maintains his research focus on the computational design of home automation, space optimization, virtual reality visualization and performance control.
Josh Ng
Academic Director at Trent Global College
A well-versed educator and practitioner, Josh's knowledge of the Built Environment Industry is not limited to his main vocation in real estate, but also in construction and facilities management as well. Currently holding his Masters in Real Estate and Training & Development, he is ever passionate in guiding the next talents and practitioners in the field.
Built Environment Talent Search