Coding 103, UI/UX Edition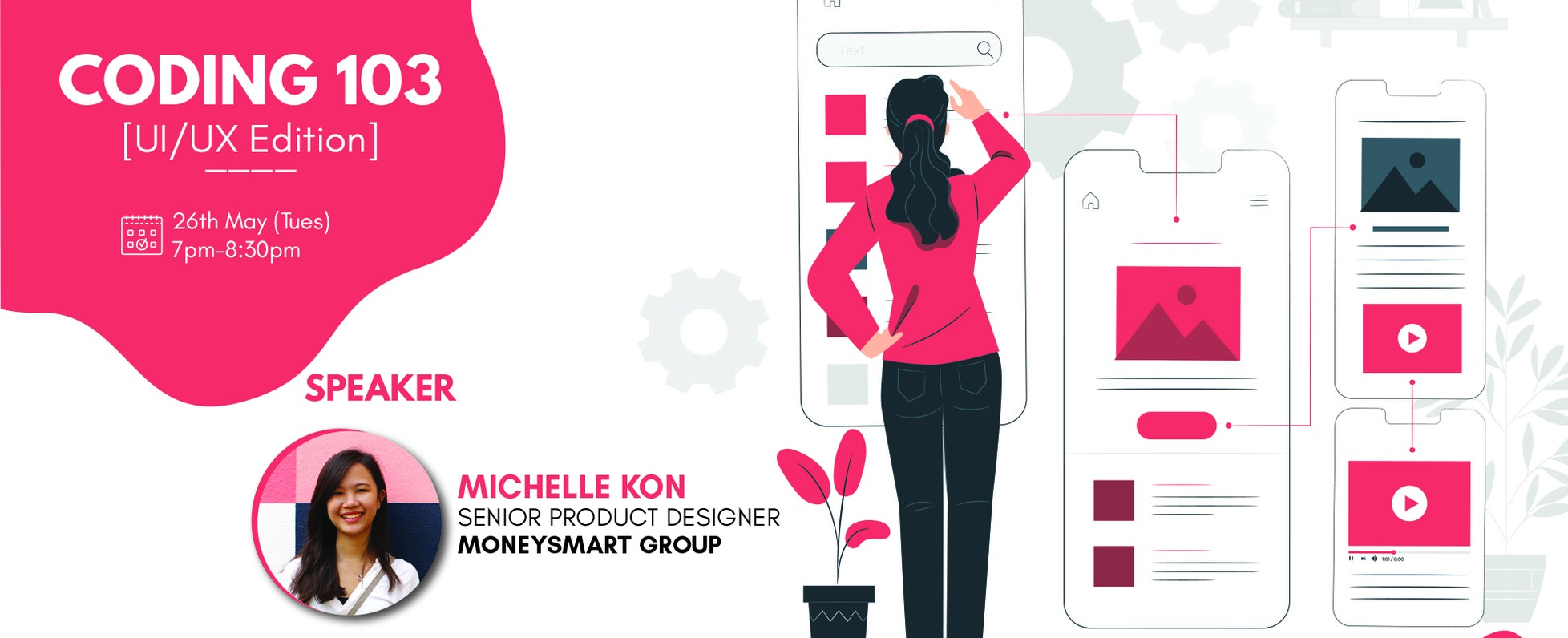 1-2 years of experience in management of social communities, design, events and public relations.

I enjoy watching k-dramas, exercising and photography during my free time.

Marcus Tay
Sales

Liansie
Other

Alexander Yan
Other
"Design is intelligence made visible." - Alina Wheeler
Developing a website is often assumed to purely involve writing massive amounts of code to get them to function. But before all of that goes in, how do developers come up with how the website should look and operate?
As we continue our series of workshops, we now turn to User Interface and User Experience design, more commonly abbreviated as UI/UX design. It's a crucial element involved in the development of a website, as it ensures that design considerations are incorporated into the website, making it appealing and easy to use.
Want to know more about what goes into this design process? You are welcome to join us as we will cover what are UI and UX, work on a sample design for a website together and understand what it takes to create a human-centered website.
Programme Flow
7:00pm – 7:15pm: Introduction
7:15pm – 7:30pm: Introduction to Wire Framing
7:30pm – 8:00pm: Wire Frame Practice
8:00pm - 8:15pm: What Makes a Good UX
8:15pm – 8:30pm: Q&A and closing
The webinar link will be distributed via the platform.
Instructor Profile
Michelle Kon
Senior Product Experience Designer @ MoneySmart Group
A design thinker with 7 years of experience, Michelle has worked in several agencies focusing on UI/UX capabilities, helping her in understanding users needs and coming up with creative solutions to address those needs. She has since progressed to work in product development at MoneySmart, driving product decisions using problem-solving skills, based on research, experimentation and design thinking.
Coding 103, UI/UX Edition