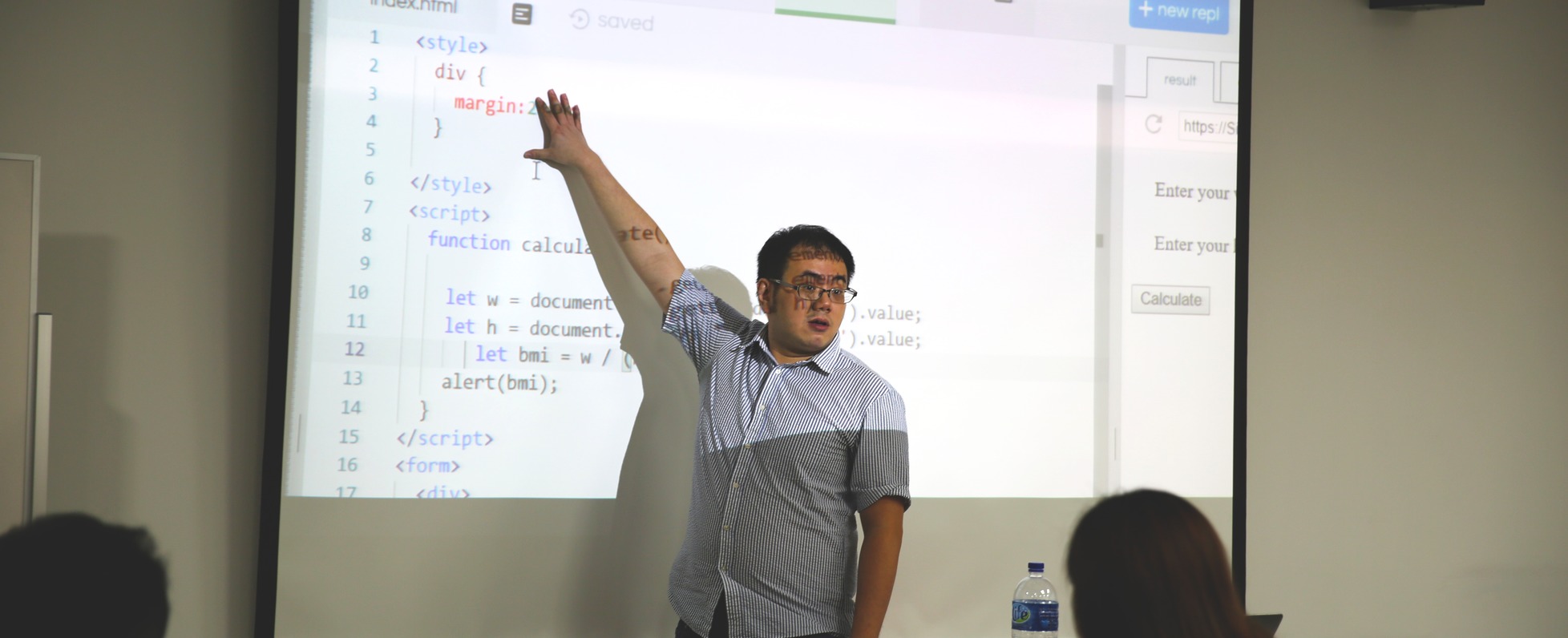 Meetup
2020.Feb.27
Thu
18:00 ~
at 1 Lower Kent Ridge #02-02 One@Kent Ridge (NUH Medical Centre), Singapore 119082
Gail Tang
Community Executive

• 3 years of experience in HR Business Partner/Generalist role, 1 year of experience as HR Advisor
• I enjoy employee engagement and improving work processes
• I partner with managers to execute HR strategies and plan activities that foster organizational / people effectiveness
• Work with manage...
According to stackoverflow, React is voted the top framework most developers want to work with, if they don't already. With more than 700,000 websites using this front-end framework, it's no wonder many developers are picking it up.
However, learning just the basics and internals is hardly sufficient to be able to utilize react efficiently, one needs to understand the right practices to truly get started in using React.
So join us over some pizza as we give you a jumpstart to one of the most in-demand frameworks across the industry.
Main points that this workshop will cover:
1. Simplifying React development
2. Understanding the 'react' in React
3. Don't call me, I call you : Handling events
4. Why React hates mutants : Immutability
5. A simple app: an expense tracker
Note: Attendees should know basic JavaScript / CSS prior to attending this workshop.
Programme Outline
6:00pm – 6.30pm Registration and Pizza
6:30pm– 7.30pm React Session
7.30pm – 8:00pm Q&A and Closing
Price: $5 (Fee will be collected at the door)
Speaker Profile
Mr. Chor Kun Xin, Paul
Lead Instructor, Code Institute Program in Singapore
A veteran software developer with more than 10 years of experience in software development (frontend and backend). His prior teaching experience includes imparting programming knowledge at the polytechnic level. Infusing passion to polytechnic students in the area of programming, full-stack development, mobile app development.
Location
1 Lower Kent Ridge #02-02 One@Kent Ridge (NUH Medical Centre), Singapore 119082
Pizza & React
2020.Feb.27
Thu
18:00 ~
at 1 Lower Kent Ridge #02-02 One@Kent Ridge (NUH Medical Centre), Singapore 119082