Experience building a brand from the ground up as a digital marketing and PR all rounder!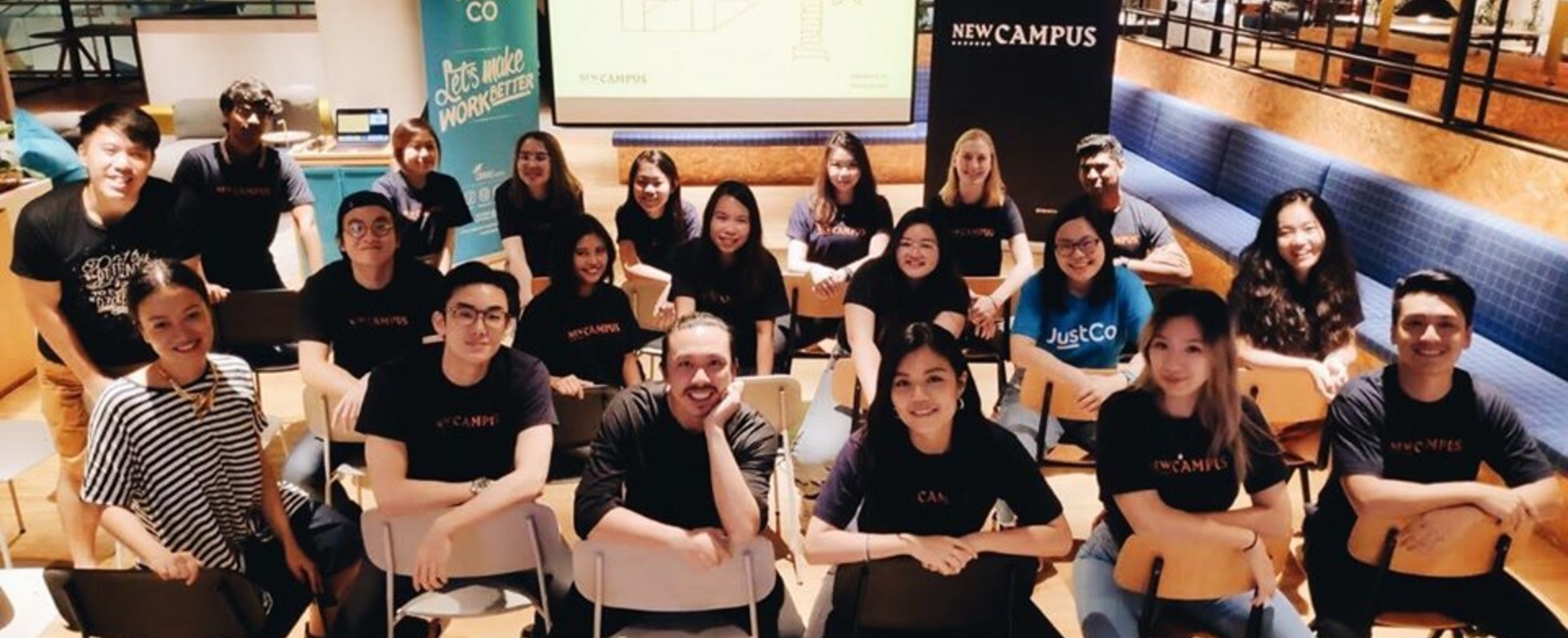 No description available.
The world keeps changing, and we can get on board or be left behind.
We're empowering global citizens excited by change. Our learning memberships offer access to deep dive into the intersections between business, technology and culture through daily classes in our network of inspiring co-learning spaces. From AI, esports, K-pop or even brain art - this is your weekly education about the drivers of the evolving global economy.
Education in the 21st century can no longer be about making a one-time investment at the start of our careers. We need to expand our skills, our stories and our supporters. By making learning part of our weekly routine, we will sharpen our personal and professional selves to make better decisions, take on complex problems and actively participate in a changing world.
Every dose of NewCampus will leave you brimming with newfound knowledge, strong takeaways and valuable networks of interesting people—everything you need to turn change into your thing.
Our classes are designed to empower people to become broader thinkers, more empathetic leaders, creative innovators, better communicators and global citizens.
- Important and relevant
Trends and innovations that are shaping changes in global culture and the knowledge economy.
- Adaptive
Our curriculum moves and adapts at the speed of the news.
- Diverse
Global voices bring varied perspectives and ways of conceptualizing and solving problems.
We're looking for a few interns that want to own their own projects. That's the best way to learn and move forward. If you're looking to learn about startups, work with colleagues from all over the world, and be in an environment where creativity is celebrated, come join our team!
This role will be suitable for a digital marketing and PR all rounder who wants to experience building and amplifying a product from the ground up. You are an ideas person, but also analytical with breaking down why an idea make sense. You will be working with the marketing team to design campaigns and projects to amplify our brand through competitive research, audience identification and messaging.
What we're looking for:
● A strong communicator with confident writing skills
● Highly organised, and thrive on moving fast.
● Someone well spoken
● Someone genuinely curious about technology, ideas and global trends
Stronger candidates may also have:
● Startup experience
● Events or community organisation experience
What we're offering:
● A startup stipend
● A floating workspace, choose from our different coworking space partners
● A flexible schedule
● A small, but fast moving international team
● A work environment with room for your ideas and plenty of ownership
Basic info
Looking for
Communications Intern
Job type
Internship
Company info
Founded on
February, 2019
Headcount
10 members
Industries
IT (Telecom/SI/Software) / Education / Research
WeWork City House - 36 Robinson Road