Fancy desk bound? Come join us as a Media Account Executive! Got sick of it? Option to go on shoot!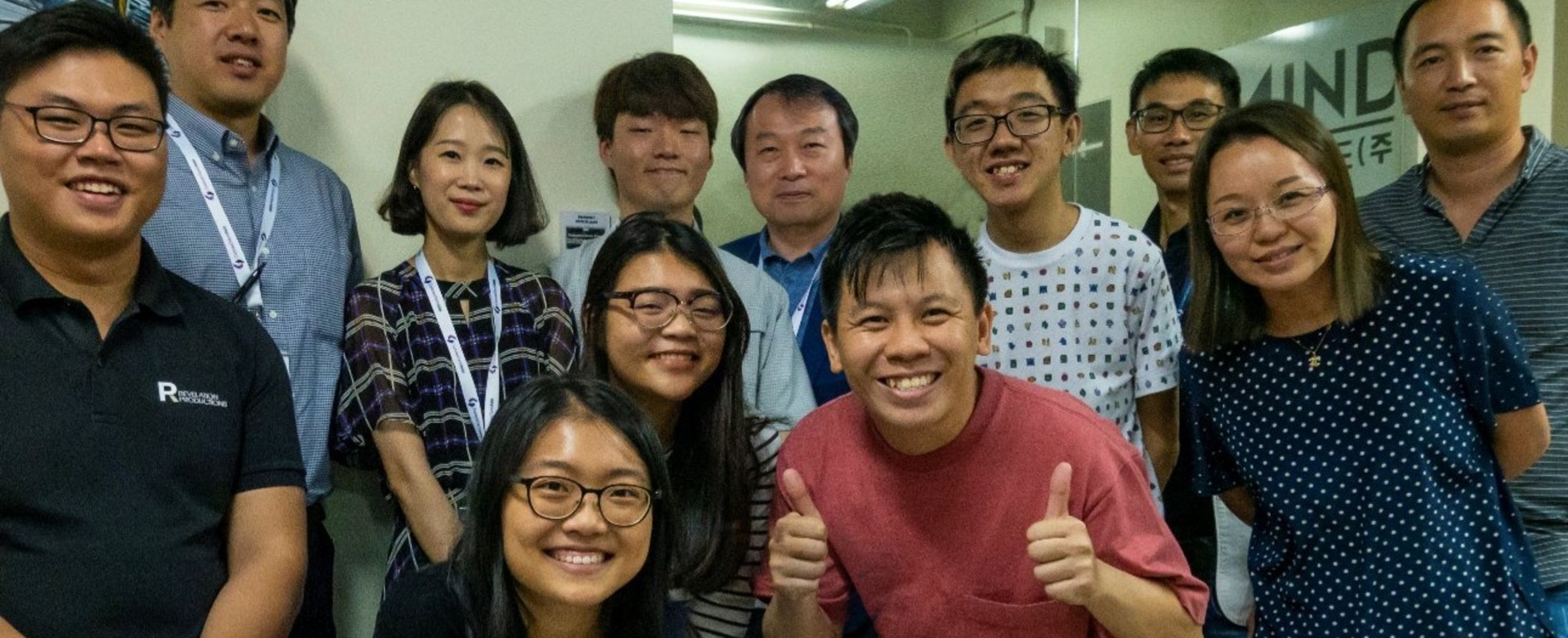 Eugene

Founder

Tammie Chew

Deputy CEO
Eugene
Founder

Tammie Chew
Deputy CEO

YoRo Tanyuanchong
Designer
Revelation Productions is an All-In-One Media Production House headquartered in Singapore with active client accounts in more than 20 countries. We have representative offices both in Vietnam, Philippines and Malaysia.
We are a team of cinematographers, film directors, creative directors, producers, writers, photographers, video editors, animators, multimedia designers and business consultants who have come together to enhance our creative space.
Revelation Productions helps clients and agencies to engage their audiences through visually inspiring imagery. We infuse passion, hope and joy in generating content by taking our client's requirements to the next level, customizing our strategy in order to integrate every key aspect of the production process to fulfill our clients' vision.
At Revelation Productions, we believe in:
Integrity; Initiative; Creativity and Inspiration
We work closely to UNDERSTAND our customers needs,
We develop UNIQUE media solution for our customers,
We REALIZE our customers' creative idea.
Media Accounts Executive
Job Duties:
- Liaise and maintain good relationship with current and potential clients
- Creating, sending of quotations and invoices
- Assist marketing team in creating marketing materials
- Provide general administrative support
Job requirements:
- Preferably at least 1 years of working experience in the related tasks
- Experience in Media and Film production will be a bonus
- Strong knowledge of office management responsibilities, procedures and software
- Excellent time management skills, ability to multi-task and detail oriented
- Enjoys communicating and able to manage client's expectations
- Strong aptitude to learn and improve
- Fresh graduates with non full time working experience are open for consideration
We are a media tech company and so much more. We recognize that each individual is different and what each individual want might be different along with their life stages. With all kind of skill sets and talents within the company itself, from management to creative, one could learn and pick up skills from everyone in a cozy and family oriented environment. We also follow a flat hierarchy and open communication between colleagues.
Feel you have what it takes? Just apply!
Basic info
Looking for
Media Account Executive
Job type
Full-time
Company info
Founder
Eugene Choy
Founded on
April, 2015
Headcount
10 members
18 Kaki Bukit Road 3 #04-18, Entrepreneur Business Centre Singapore 415978