Like being at the front line and being the voice of the company? Join our CLIENT ENGAGEMENT INTERNSHIP!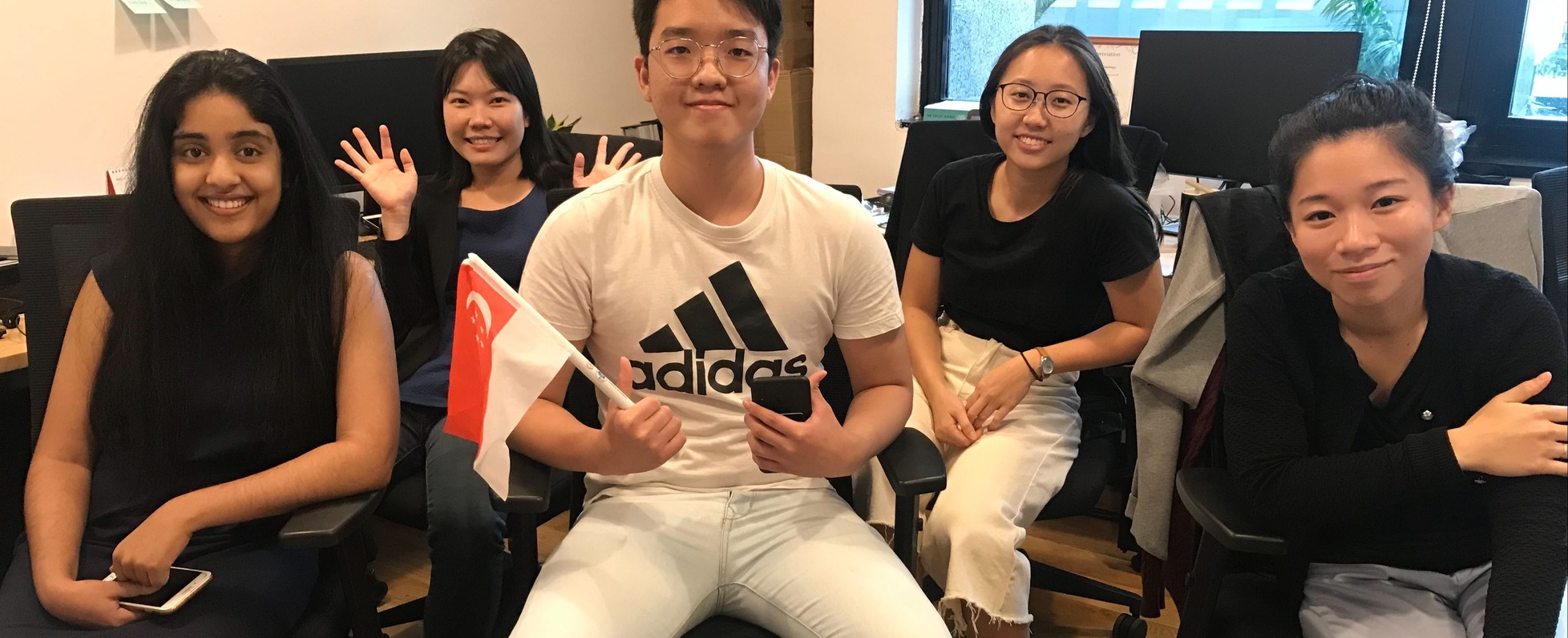 Siewyee
Business (Finance, HR etc.)
StashAway is the faster way to reach your financial goals. As a digital wealth management platform, we design personalised portfolios and monthly investment plans based on your unique characteristics, and manage your portfolio with highly advanced investment strategies.
The company was founded in Singapore in 2016 with the ambition of expanding to other fast-growing Asia Pacific markets since 2018. We are licensed by Monetary Authority of Singapore and Securities Commission Malaysia.
StashAway is led by its three founders, Michele Ferrario, former CEO of ZALORA Group; Freddy Lim, former Global Head of Derivatives Strategy of Nomura; and Nino Ulsamer, founder of several technology companies around the world.
We deliver sophisticated, personalized advice at a fraction of the cost of existing, basic solutions. Our advanced technology enables us to deliver to each investor a sophisticated investment strategy that was once only available to institutions and high net-worth individuals.
Traditional investment products charge between 1.25% and 5% in annual fees. At 0.2% to 0.8% in annual management fees, StashAway offers a convenient, digital user experience with personalised portfolios with no minimum balance, no restrictions for withdrawals, and real-person customer service. We encourage individuals of all net worths with portfolios of any size to build their wealth.
Supported by prominent advisors, the StashAway team is committed to providing investment advice and customer experience of the highest quality. Our team is made up of top-tier developers, designers, fund managers, creatives, and managers with diverse backgrounds from all over the world – currently representing Canada, China, France, Germany, India, Indonesia, Italy, Malaysia, Singapore, the United Kingdom, the United States, and Vietnam.
In Jul 2019, StashAway raised US$12 million through a Series B round led by Eight Roads Ventures, the proprietary investment arm of Fidelity International. Other backers include Asia Capital & Advisors, a private equity firm led by banking veteran Francis Rozario, who had previously participated in our pre-series A and Series A funding rounds in 2018.
We write our own rules, and do whatever it takes to build a substantial, meaningful product and service. We work hard, don't cut corners, and love bonding over (lots of) food.
With regards to our culture, we want StashAway to (i) have a rewarding, diverse, radically candid and cooperative growth environment; (ii) where people work hard, take responsibilities and grow as individuals and as a team; (iii) embrace an open-minded meritocracy, and (iv) are ethical and compliant.
Internship vacancy: Open from Dec 2019 onwards. Minimum of 3-month internship duration. Full-time or part-time internships can be arranged.
Do you like being at the front line and being the voice of the company? Does conversing with and helping others energise you? Are you a quick learner with exceptional communication skills and astute intuition? Does StashAway's mission to redefine investing and empower our customers to build their long-term wealth resonate with you? WE'D LIKE TO SPEAK
We are looking for eloquent Client Engagement Interns to join our dedicated Client Engagement team, to play a key role in shaping our customers' great experience with StashAway.
You believe that happy customers are crucial to a business' success, and want to create a wonderful experience for each of StashAway's customers. Being creative, friendly and solution-oriented with customers and colleagues should be second nature to you. You will look for ways to constantly improve processes.
Responsibilities:
- Explain complex transactional and investment principles clearly, aiding customers to see the benefits of our products.
- Effectively solve customer issues and concerns, investigating why they happened, and communicating with multiple teams to find rapid resolutions.
- Deliver above-and-beyond customer experiences through phone, WhatsApp, email and face-to-face interactions.
- Find innovative ways to continuously improve existing processes and customer experience.
- Act as the internal voice of the customer, offering insights to the Product and Investment teams to build a better product.
- Assist with the planning and execution of StashAway Academy events.
Requirements:
- Currently pursuing a degree with relevant business discipline, e.g. Economics, Finance, Business Management, Communications.
- Exceptional communication skills in English and Malay/Chinese.
- Enjoys and able to build rapport with customers and colleagues.
- Able to multi-task and take responsibility in challenging situations.
- Interest in becoming a subject matter specialist in finance and personal investing.
- Meticulous attention to detail and organisational skills; able to juggle multiple priorities.
- Tenacious problem-solving mindset with strong follow-through and ownership.
- Technically savvy, specifically the ability to navigate multiple complex systems simultaneously to respond to customer inquiries.
- True team mentality committed to learning from and teaching others.
- Demonstrated ability to establish and improve upon processes.
- Passion for our women-oriented mission and the ability to articulate it!
- Ability to learn quickly and problem solve on the fly with limited guidance.
Basic info
Looking for
Client Engagement Intern
Job type
Internship
Company info
Founder
Michele Ferrario, Nino Ulsamer & Freddy Lim
Founded on
September, 2016
Headcount
48 members
Industries
Financial Services / Insurance / IT (Internet/Mobile)
36 Robinson Rd, #02-01 WeWork City House, Singapore 068877