Discover, grow, and create impact with our team as our next unicorn Business Developer!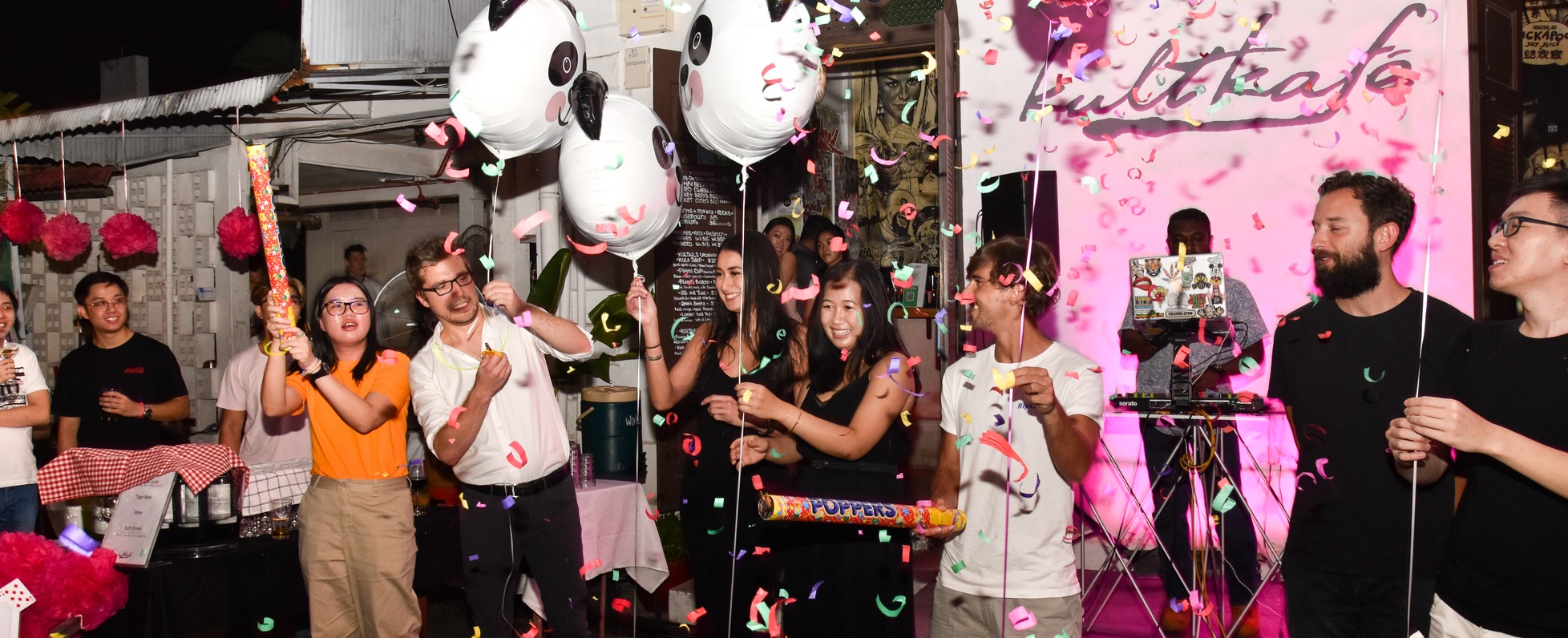 foodpanda is dedicated to bringing food lovers around the world their favourite meals from curated local restaurants. Since its reation, the on-demand food delivery service has grown to more than 27,000 partner restuarants in more than 190 cities across 40 countries globally. foodpanda is active in Singapore, Hong Kong, Thailand, Malaysia, Pakistan, Taiwan, Philippines and Bangladesh. It belongs to Delivery Hero, worldwide leader of the food delivery industry.
Our mission is to serve people a sumptuous meal without any hassle!
We intend on making food delivery an easy and convenient option for all our food lovers!
F orward-thinking & innovative
O pen and collaborative
O utput + attitude = excellence
D irect and Simple
P roactive always
A ll architects of building a great culture
N urture & develop talents
D eliver solutions, not problems
A ll customers & partnrs matter
Do you love food and convenience put together? Then you just might love foodpanda.

foodpanda is the leading, on-demand food delivery company in Singapore, bringing thousands of your best loved restaurants online into your home or office - fast! We're all about bringing on the smartest folks as we continue to grow with an "all hands on deck" environment and hire those who can thrive in a startup culture.
We are looking for an ambitious and energetic Business Development Manager for our team in Singapore. If you are looking for a place where you can gain hands-on exposure and have a direct impact, then this may be the place for you! The ideal candidate will have a track record as a significant individual contributor – comfortable working independently, whilst working closely with the management team.
About the role:
This role will be based in Singapore and will report to the Sales Team Lead. The successful incumbent will be the front of the company and have the dedication to create and apply an effective sales strategy with strong desire to innovate and grow the business.
Responsibilities:
Experience in B2B sales. Knowledge in the F&B and/or FMCG industries is a plus
Strong desire to innovate and find new ways to grow the business
Exceeds volume & quality targets while working independently
Ability to conduct cold calls and walk-ins, schedule in person meetings and sell to prospects in Singapore
Manage a portfolio of prospects accounts, and meet or exceed goals for account signing & activation
Be the local market expert: gather clients' feedback, monitor competitor activity and provide recommendations for improvements to management
Requirements:
Social character with positive attitude towards new challenges
Outgoing and confident in their appearance
Self-motivated with the ability to work remotely and under pressure
Flexibility, FMCG clients do not always operate on 9-to-5 schedules
Problem-solving and analytical skills to interpret sales performance and market trend information.
Experience in sales force is a plus
Fluency in English is a must
What we offer:
Challenging and fulfilling steep learning curve
Vibrant, dynamic & international workplace
Periodic fun & engaging company events & team activities
Tasty Thursdays
Opportunity to be a value-adding contributor to this fast-growing global company
We're always open to new ideas and new people, so don't be a stranger. If you believe you
tick our boxes, Click on "Want to Visit" today!
Basic info
Looking for
Business Development Manager
Job type
Full-time
143, #26-01 Cecil St, GB Building, 069542