Does marketing and creativity run in your blood? We're on the search for Offline Marketing Interns!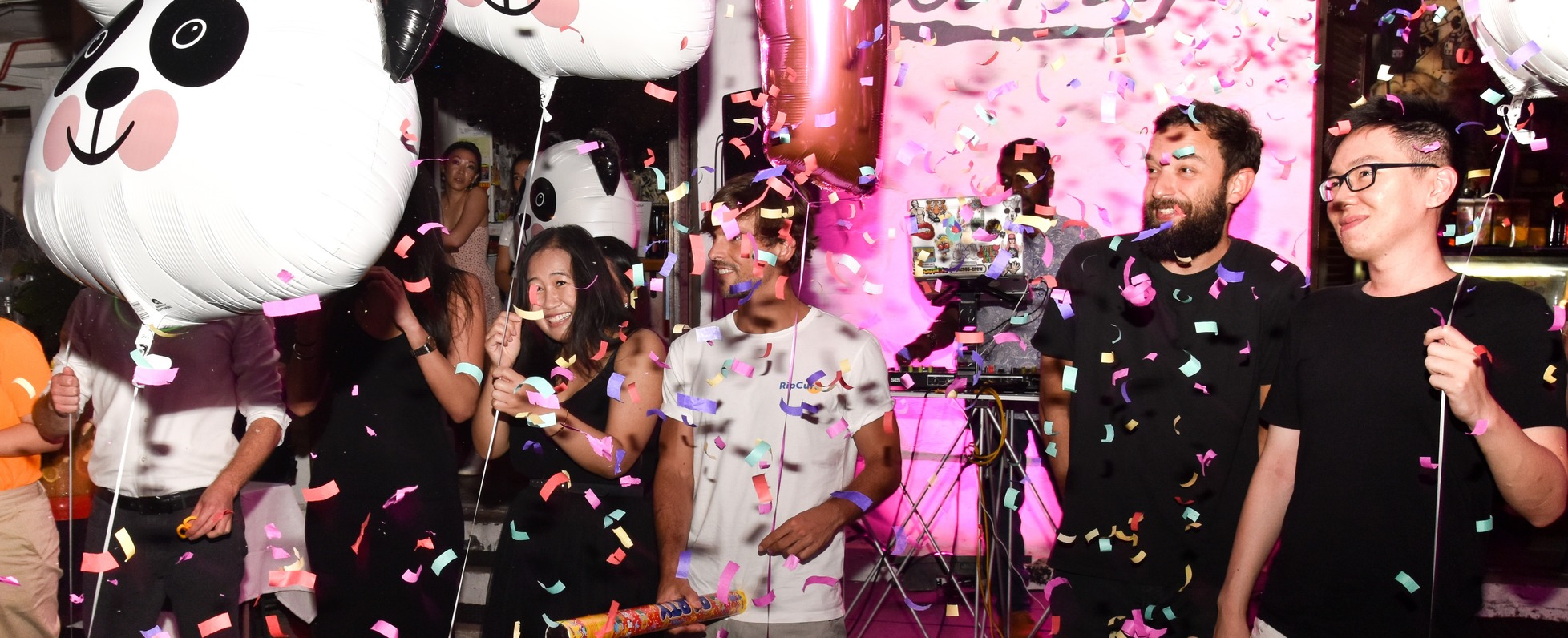 foodpanda is dedicated to bringing food lovers around the world their favourite meals from curated local restaurants. Since its reation, the on-demand food delivery service has grown to more than 27,000 partner restuarants in more than 190 cities across 40 countries globally. foodpanda is active in Singapore, Hong Kong, Thailand, Malaysia, Pakistan, Taiwan, Philippines and Bangladesh. It belongs to Delivery Hero, worldwide leader of the food delivery industry.
Our mission is to serve people a sumptuous meal without any hassle!
We intend on making food delivery an easy and convenient option for all our food lovers!
F orward-thinking & innovative
O pen and collaborative
O utput + attitude = excellence
D irect and Simple
P roactive always
A ll architects of building a great culture
N urture & develop talents
D eliver solutions, not problems
A ll customers & partnrs matter
Do you love food and convenience put together? Then you just might love foodpanda.

foodpanda is the leading, on-demand food delivery company in Singapore, bringing thousands of your best loved restaurants online into your home or office - fast! We're all about bringing on the smartest folks as we continue to grow with an "all hands on deck" environment and hire those who can thrive in a startup culture.
We are looking for a highly-driven and motivated Marketing Intern (Offline) for our team in Singapore. If you are looking for a place where you can gain hands-on exposure and have direct impact, then this may be the place for you! The ideal candidate will have a track record as a significant individual contributor – comfortable working independently, whilst working closely with the management team.
About the job:
As a Marketing Intern (Offline) at foodpanda in Singapore you will work directly with the Offline Marketing Manager, with the opportunity to lead and initiate your own projects. The role will include a variety of tasks for offline marketing projects, including events (foodpanda's own food festival, bites & vibes), in-restaurant marketing and branding campaigns (video, Spotify etc.). Some of the responsibilities include:
Responsibilities:
Sourcing and ordering branded materials for display in foodpanda's partner restaurants and for use at the events, liaising with suppliers to guarantee we receive products of top quality for a good price
Working closely with promoters and quality assurance agents to help create an effective in-restaurant marketing material distribution system
Maintaining spreadsheets (databases and project plans) to make sure all information is well-recorded and up-to-date
Supporting with design briefings for marketing collateral and display campaigns
With the support of Offline Marketing Manager, analyzing campaign performance in end-of-campaign reports, with results, key outcomes and learnings
Requirements:
University students or recent graduates
Self-starter who is able to proactively take on new projects and come up with creative solutions
Fast learner with high attention to detail, comfortable with spreadsheets and keeping track of data
Positive attitude with good communication skills (written & verbal)
Ability to work within a tight timeline and juggle multiple projects at once
Love for food
What we offer:
Challenging and fulfilling steep learning curve
Vibrant, dynamic & international workplace
Periodic fun & engaging company events & team activities
Tasty Thursdays
Opportunity to be a value-adding contributor to this fast-growing global company
We're always open to new ideas and new people, so don't be a stranger. If you believe you
tick our boxes, Click on "Want to Visit" today!
Basic info
Looking for
Marketing Intern (Offline)
Job type
Internship / Full-time
143, #26-01 Cecil St, GB Building, 069542