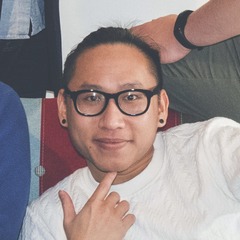 Kevin Nguyen
Hard Work Pays Off
It Technician and Computer Lab Assistant

Honolulu

Joined on 2016/10/13
Sign up to view full profile
Self introduction
こんにちは!
My name is Kevin Nguyen and I am from Hawaii.
I have a BS (Bachelor of Science) in CS (Computer Science) from the University of Hawaii at Manoa.

My dream has always been to work in Tokyo.
I love Japan's culture and food!
I hope that my skills developed from formal Western education can become a valuable asset to a company that would like to hire me.

However, currently my Japanese language skills are not too strong. I am currently studying more and by living in Japan it will definitely increase my Japanese language proficiency. I hope that you can be patient with me (we can use translating devices if we must!) until I become proficient enough in Japanese to communicate with non-English speakers.
Work experience
It Technician and Computer Lab Assistant

Managed and operated a computer lab that consisted of large format printers and scanners, 3-D printers, and laser cutters. Dealt with customer service and cashier work. Troubleshooted IT issues relating to networking, software, hardware, malware, and security for the faculty and students in the department.

2014 - 2016
Education
Information and Computer Sciences

I received a strong foundation in computer engineering across multiple platforms. My strongest language is Java as that was the language that was used the most in my schooling. However, I have experience with many other languages and can easily master and learn new languages.

2016-12
Languages
English

Native

Vietnamese

Native

Japanese

Conversational
Recommendations
No recommendations