Do you love storytelling and developing compelling video content? Join us as a MULTIMEDIA VIDEOGRAPHER!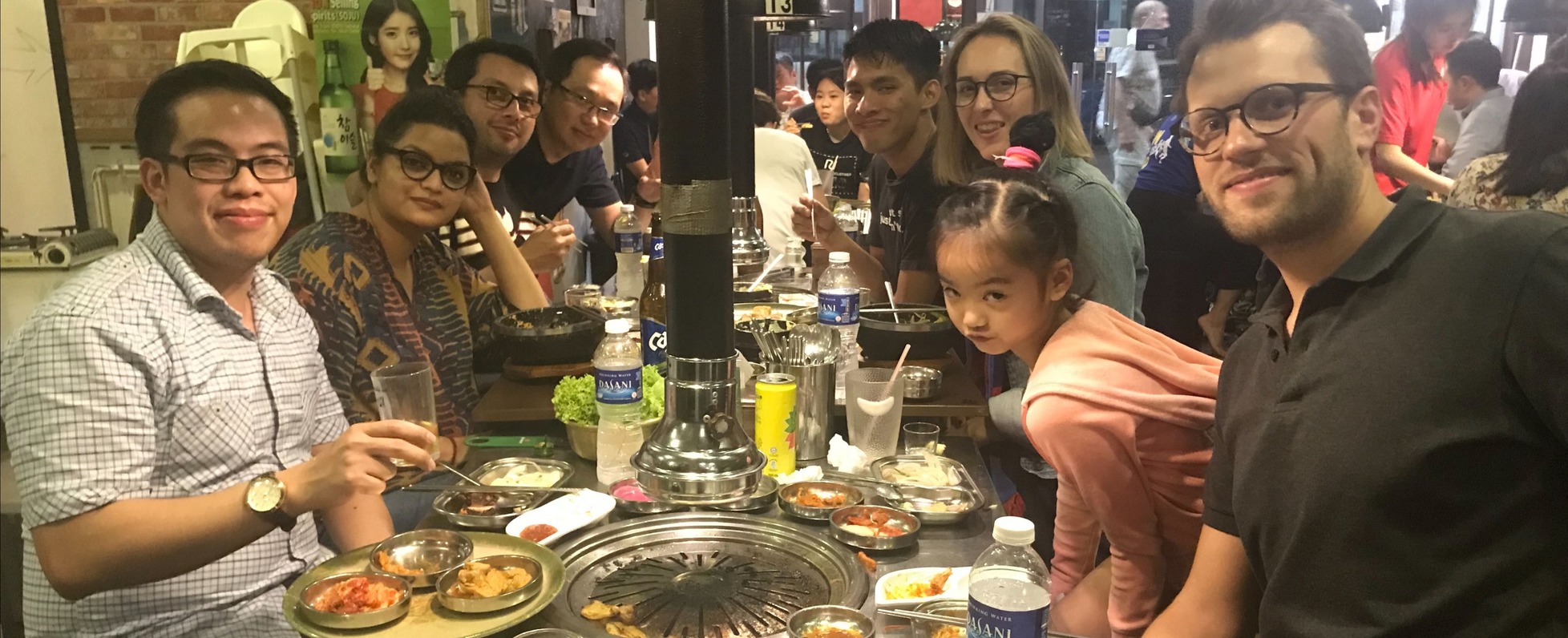 Rachel

Head of Communications

Ananya

Multimedia Designer
Siewyee
Business (Finance, HR etc.)

Rachel
Head of Communications

Ananya
Multimedia Designer
StashAway is the faster way to reach your financial goals. As a digital wealth management platform, we design personalised portfolios and monthly investment plans based on your unique characteristics, and manage your portfolio with highly advanced investment strategies.
The company was founded in Singapore in 2016 with the ambition of expanding to other fast-growing Asia Pacific markets since 2018. We are licensed by Monetary Authority of Singapore and Securities Commission Malaysia.
StashAway is led by its three founders, Michele Ferrario, former CEO of ZALORA Group; Freddy Lim, former Global Head of Derivatives Strategy of Nomura; and Nino Ulsamer, founder of several technology companies around the world.
We deliver sophisticated, personalized advice at a fraction of the cost of existing, basic solutions. Our advanced technology enables us to deliver to each investor a sophisticated investment strategy that was once only available to institutions and high net-worth individuals.
Traditional investment products charge between 1.25% and 5% in annual fees. At 0.2% to 0.8% in annual management fees, StashAway offers a convenient, digital user experience with personalised portfolios with no minimum balance, no restrictions for withdrawals, and real-person customer service. We encourage individuals of all net worths with portfolios of any size to build their wealth.
Supported by prominent advisors, the StashAway team is committed to providing investment advice and customer experience of the highest quality. Our team is made up of top-tier developers, designers, fund managers, creatives, and managers with diverse backgrounds from all over the world – currently representing Canada, China, France, Germany, India, Indonesia, Italy, Malaysia, Singapore, the United Kingdom, the United States, and Vietnam.
In Jul 2019, StashAway raised US$12 million through a Series B round led by Eight Roads Ventures, the proprietary investment arm of Fidelity International. Other backers include Asia Capital & Advisors, a private equity firm led by banking veteran Francis Rozario, who had previously participated in our pre-series A and Series A funding rounds in 2018.
We write our own rules, and do whatever it takes to build a substantial, meaningful product and service. We work hard, don't cut corners, and love bonding over (lots of) food.
With regards to our culture, we want StashAway to (i) have a rewarding, diverse, radically candid and cooperative growth environment; (ii) where people work hard, take responsibilities and grow as individuals and as a team; (iii) embrace an open-minded meritocracy, and (iv) are ethical and compliant.
Application Requirements: Please attach your portfolio or Reel profile (in addition to your résumé and cover letter) when you apply for this role. Applications without the required documents submitted will be regarded as incomplete.
Are videos your favourite medium for storytelling? Have you tried your hand at creating video content and love being behind the camera?
We are ramping up our content production and are looking for a creative Mutimedia Videographer to create compelling, high-quality content that helps improve financial literacy across markets in Asia Pacific.
You will be the master of the camera to produce moving innovative visuals to strengthen StashAway's branding. You should have an abundant flow of creative juices and motivated to create excellent content, yet able to work seamlessly with others.
This role offers vast learning opportunities for any creative artist looking to expand their portfolio and gain experience by working in a vibrant and fast-paced B2C environment.
You'll engage with people throughout the company, including the co-founders, to develop the video content. You'll work with Freddy (StashAway's Chief Investment Officer) to deliver market commentary, and with our Community Engagement team to scale our seminar and webinar offerings, as well as kick-off new video and audio series and content for both branding and performance marketing channels. You'll have your own studio (from Dec 2019 and onwards), and will be producing content for multiple countries throughout Asia Pacific.
Responsibilities:
Oversee digital projects (video and audio) from pre-production, production, and post-production to ensure they run smoothly and seamlessly.
Manage multiple videos, seminar, and podcast series and ad hoc creative projects.
Keeping up with the latest trends in storytelling, video production and social media.
Edit video content and collaborate on creative concepts.
Work with stakeholders across the company, including the co-founders, to develop transparent, accessible content on financial markets, personal finance, and other related topics.
Requirements:
[Must-Haves]
- Diploma, degree or professional education qualification in screen media, broadcast media, multimedia design, or equivalent.
- Exceptional fresh graduate with strong portfolio and internship history may be considered.
- Demonstrated experience of working collaboratively with various stakeholders.
- Ability to produce quality work in a fast-paced environment.
- Possession of motion design and colour correction skills.
- Proficiency in Adobe Creative Suite, particularly in Premiere Pro & After Effects; knowledge of Audition is a plus.
- Ability to set up, light, write, shoot, appear as host and produce video packages.
- Self-driven, has a strong sense of ownership and is able to work and learn independently
> We have an annual Learning & Development budget of S$1,000/year for you to take charge of your upskilling and learning!
[Good-to-Haves]
- 1-2 years of relevant experience working with a B2C brand with an understanding of commercial requirements and consumer demands for personal finance and investing.
- Understanding of online and social media marketing.
Basic info
Looking for
Multimedia Videographer Permanent employee, Full-t
Job type
Full-time
Company info
Founder
Michele Ferrario, Nino Ulsamer & Freddy Lim
Founded on
September, 2016
Headcount
48 members
Industries
Financial Services / Insurance / IT (Internet/Mobile)
36 Robinson Rd, #02-01 WeWork City House, Singapore 068877