BE A PRODUCT DESIGNER. Craft StashAway's newest product to deliver the best experience to users!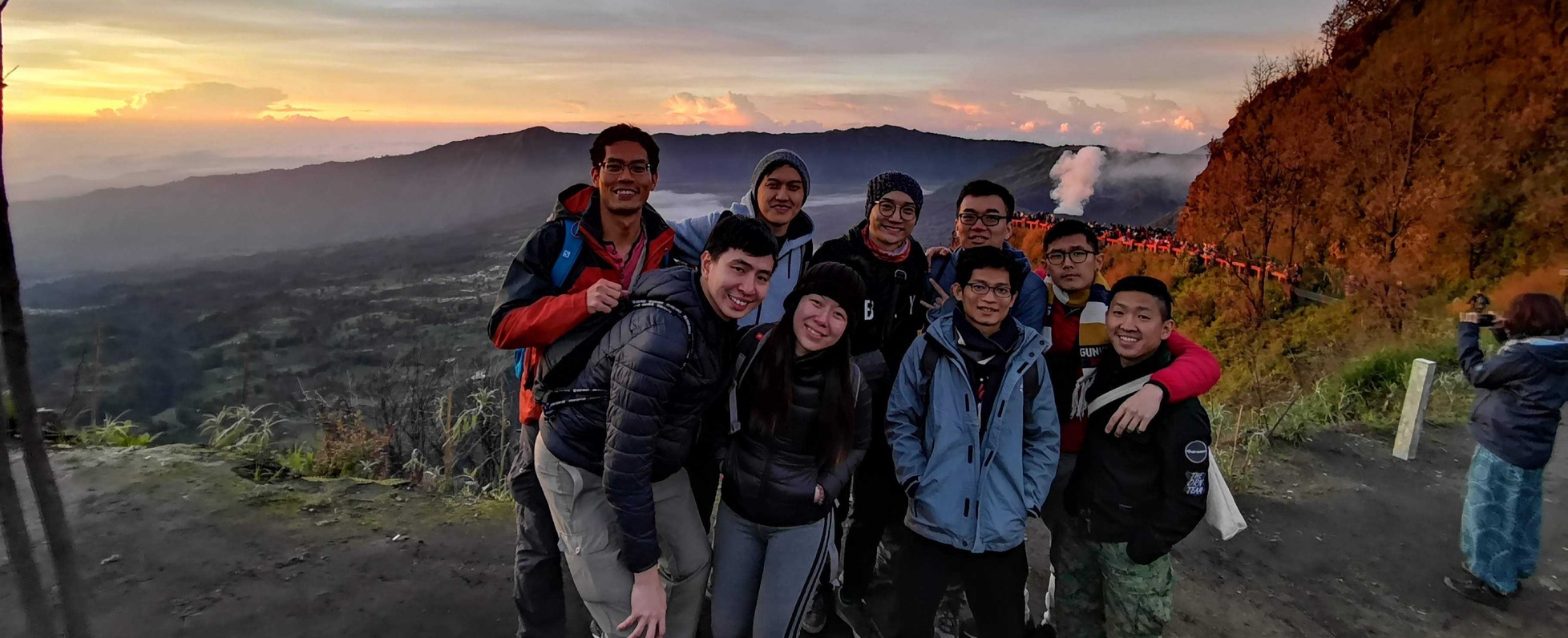 Zenan Liu
Director/manager

Lim Zi Xuan
Other

Alvin Tan
UI/UX designer

Siewyee
Business (Finance, HR etc.)
StashAway is the faster way to reach your financial goals. As a digital wealth management platform, we design personalised portfolios and monthly investment plans based on your unique characteristics, and manage your portfolio with highly advanced investment strategies.
The company was founded in Singapore in 2016 with the ambition of expanding to other fast-growing Asia Pacific markets since 2018. We are licensed by Monetary Authority of Singapore and Securities Commission Malaysia.
StashAway is led by its three founders, Michele Ferrario, former CEO of ZALORA Group; Freddy Lim, former Global Head of Derivatives Strategy of Nomura; and Nino Ulsamer, founder of several technology companies around the world.
We deliver sophisticated, personalized advice at a fraction of the cost of existing, basic solutions. Our advanced technology enables us to deliver to each investor a sophisticated investment strategy that was once only available to institutions and high net-worth individuals.
Traditional investment products charge between 1.25% and 5% in annual fees. At 0.2% to 0.8% in annual management fees, StashAway offers a convenient, digital user experience with personalised portfolios with no minimum balance, no restrictions for withdrawals, and real-person customer service. We encourage individuals of all net worths with portfolios of any size to build their wealth.
Supported by prominent advisors, the StashAway team is committed to providing investment advice and customer experience of the highest quality. Our team is made up of top-tier developers, designers, fund managers, creatives, and managers with diverse backgrounds from all over the world – currently representing Canada, China, France, Germany, India, Indonesia, Italy, Malaysia, Singapore, the United Kingdom, the United States, and Vietnam.
In Jul 2019, StashAway raised US$12 million through a Series B round led by Eight Roads Ventures, the proprietary investment arm of Fidelity International. Other backers include Asia Capital & Advisors, a private equity firm led by banking veteran Francis Rozario, who had previously participated in our pre-series A and Series A funding rounds in 2018.
We write our own rules, and do whatever it takes to build a substantial, meaningful product and service. We work hard, don't cut corners, and love bonding over (lots of) food.
With regards to our culture, we want StashAway to (i) have a rewarding, diverse, radically candid and cooperative growth environment; (ii) where people work hard, take responsibilities and grow as individuals and as a team; (iii) embrace an open-minded meritocracy, and (iv) are ethical and compliant.
Application Requirements: Please attach your design portfolio (in addition to your résumé and cover letter) when you apply for this role. Applications without the required documents submitted will be regarded as incomplete.
Are you wholeheartedly focused on the user experience? Do you believe that regular testing and iteration is the key to delivering a successful product? Do you value beauty, clarity and simplicity and use them well to craft an excellent experience? Are you a thinker, solver and innovator? WE WANT YOU.
We are looking for a thoughtful Product Designer to join our cross-functional Product team and take charge of StashAway Workplace's (https://workplace.stashaway.sg/) product features. At StashAway, design is one of our core strengths and key focus. You will be responsible for the end-to-end user experience in StashAway's current and future product development areas. Success in this role is defined by the quality of the user experience including the impact, consistency, ease of use and beauty of the final product. You will want to join us if you sweat the details, leave the ego at the door, and get things done.
Responsibilities:
- Partner with colleagues from the Product, Design, Tech and Business Intelligence teams to define problems & goals, map user flows, prototype interactions, as well as create mock-ups and design documentation.
- Design elegant flows and interactions for target audiences across multiple regions and platforms.
- Give and solicit feedback from designers and cross-disciplinary partners.
- Execute in a fast-paced environment.
- Deliver mock-ups and assets in a timely manner.
Requirements:
- A passion for building great products and experiences, and for great design.
- Excellent organisation skills, flexibility, and adaptability needed to do great design quickly.
- Excellent communication skills (verbal, written and visual). Able to articulate your thought process and design rationale during product discussions.
- Keen understanding of design tools (Figma, Sketch, InVision, etc) & processes (human-centred design, user research, usability testing, etc)
- Strong collaborator with stakeholders.
- Demonstrated eagerness to learn and grow.
- Strong in UX and interactions to deliver the best user experiences for our users.
- Strong in UI executions creating compelling designs that exceed the industry standards.
- Cross-platform design experience (Web, android, iOS, emails).
- Naturally pays attention to the details.
- Prototyping, animation, or coding experience is a plus.
Basic info
Looking for
UI/UX Product Designer
Job type
Full-time
Company info
Founder
Michele Ferrario, Nino Ulsamer & Freddy Lim
Founded on
September, 2016
Headcount
48 members
Industries
Financial Services / Insurance / IT (Internet/Mobile)
36 Robinson Rd, #02-01 WeWork City House, Singapore 068877