Are you empathetic and have good communication skills? We are looking for Recruiting Coordinator!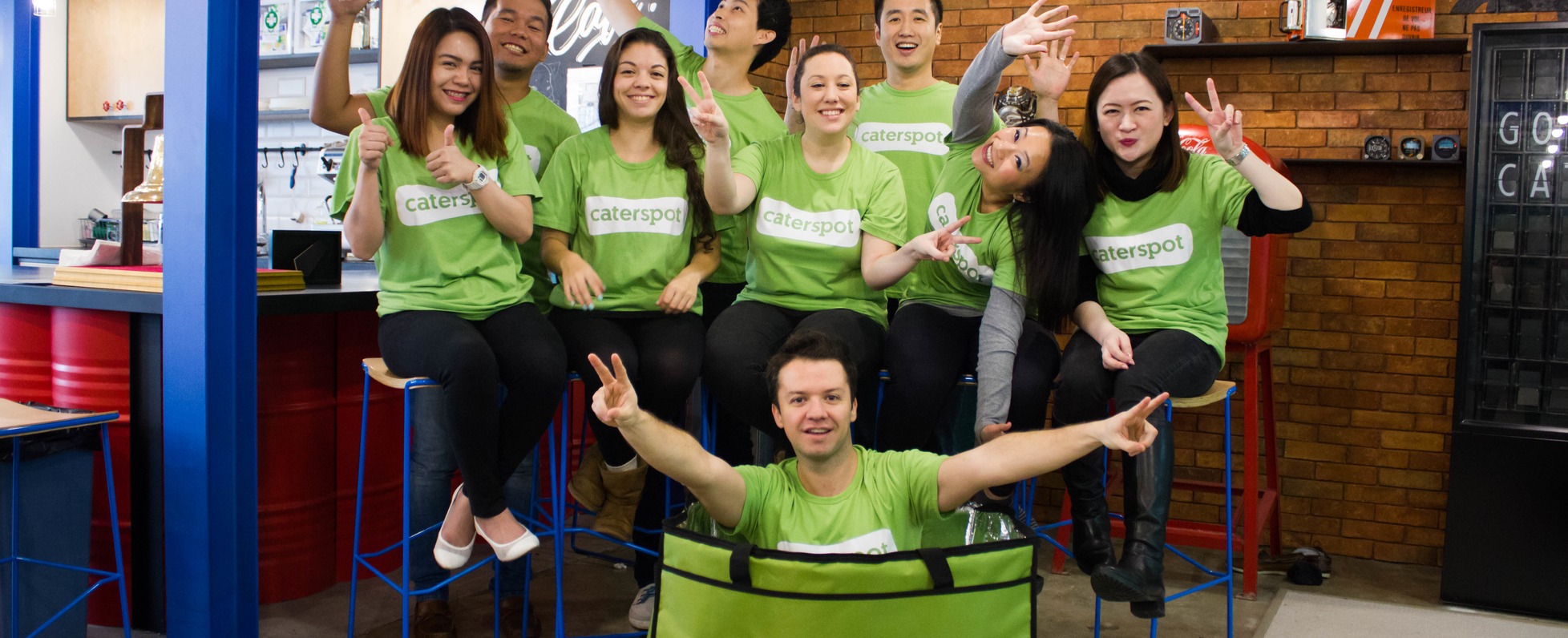 CaterSpot.sg is Asia's largest online corporate food delivery platform. We make it easy & convenient for companies to order food for client meetings, corporate events and staff meals from over 300 caterers and restaurants.
We are sailing into a relatively-untouched niche in an otherwise ultra-competitive space. Our seamless approach – high order value, reliable logistics, recurring orders – will make us stand out of the business crowd.
No employees like going to a boring even with lukewarm food, and that's why we're in business.
What makes CaterSpot a unique place to work at?
- High-growth startup who knows how to have fun. You'll work with great people and have massive impact.
What is your office environment like?
- Great Atmosphere, Awesome People to Work With. We're a very ambitious team and we come everyday to make stuff really happen
Founded by Serial Entrepreneurs, we're looking for people with an ownership mentality who want to work with like-minded folks to build something huge. We're excited to disrupt a US$50B industry globally.
ROLE:
You will be responsible for driver acquisition. As delivery is an important part of our day-to-day operations. Your role is to ensure there are sufficient drivers on a daily capacity. The tasks include:
- Generate leads from various platforms
- Recruit drivers to ensure it fulfils the daily capacity
- Train drivers to ensure that they fulfil our standards and to ensure they understand our processes
- Manage fleet of drivers (ensure they have sufficient equipment, ensure inactive drivers to return their bags etc.)
REQUIREMENTS:
- You'll need strong communication and analytical skills
- You enjoy talking and interacting with people
- You are people-oriented
- Prior recruiting or HR experience is preferred
- Fluent in English
- Singaporean or PR preferred
- Proficiency in Excel and G Suite
Availability: Immediate
There is CPF contribution
Possible to convert to full-time role
Sounds like you? Let's meet! Click 'Want to Visit,' so we can set up a time for you to meet us!
Basic info
Looking for
Part-Time Recruiting Coordinator
Job type
Contract work/part-time
544a Serangoon Road, Singapore 218166