Grow your footprint in the world of FMCG designing | Looking for Designers to join our team!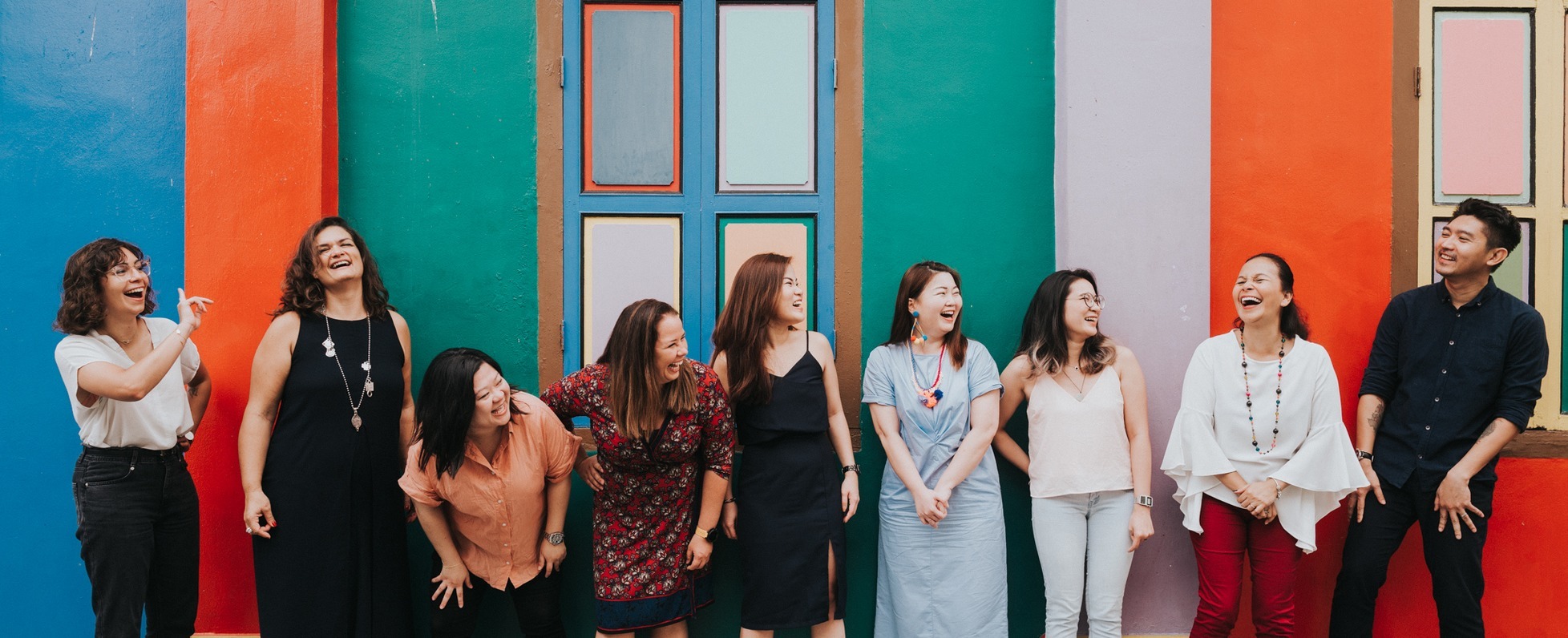 No description available.
Born in 2010 in Singapore, Why? Brand Design is the brainchild of creative entrepreneur Florent de Maximy. From the get-go, we are set up to offer first class consumer branding and packaging design to help multinationals navigate and build successful brands in Asia.
Why? Brand Design is testament to our team's ability and unwavering determination to bring great ideas to life. Like most passionate designers you are likely to bump into our team roaming the store isles totally engrossed in the latest packaging trends.
Today we are over +30 people, from 10 countries, across four integrated teams: Strategy, Creative, Production and Client Servicing. Working with a shared conviction with our clients we put the consumer at the heart of everything we do, building global billion dollar brands.
Ever thought of working in a company that designs products for companies such as Dove or Wall's Ice Cream? We do just that!
We offer exposure to designing for some of the biggest FMCG clients in the world and, under the supervision of a Senior Designer and/or Design Director, the opportunity for you to grow and handle your own projects and brands, and an environment that teaches
and grooms you.
You'll conduct conceptual exploration, which includes sketching, drawing, research, and thumbnails, while participating in substantiating existing or potential design directions through meetings and critiques.
We're looking for passionate designers with a "Can do!" attitude. Your customer service-oriented perspective will make you a flexible team mate to work with. There are opportunities for learning at all tasks and phases of each project you take on. Finally, you're a great communicator and open to feedback.
You're the one for us if:
1. You're creative!
• It's not just about great execution anymore - you come up with the big ideas
• Research competition, other categories and gather learnings before starting
• Don't have to be an expert but begin to immerse yourself in brand foundations
• Look for new techniques to bring your idea from concept sketches to finalized product
• Effective in ways to bring to life and communicate your ideas
• Know where to spend time
• Proven ability to handle multiple projects/tasks at one time
• Direct or indirect contribution in pitches (whether you are involved or offload someone involved in the pitch)
2. You're passionate and a strategic thinker!
• Present ideas with passion and energy
• Connect strategy and rationale back to the work
• Provide thinking, not just tasks
3. You possess these technical skills!
• Outstanding technical skills with Adobe Creative Suite
• Know all the tricks to work efficiently
• Understand different printing techniques and design implications
• Maintain and organize files and project materials
• Efficiently back up files in an organized manner on the server
If you think you want to meet the rest of our team, click "Want to Visit" to let us know. Let's chat soon!
Basic info
Looking for
Designer
Job type
Full-time
20 Maxwell Road, #02-01 Maxwell House, Singapore 069113