A new & exciting role in building up the entire shipping & export process from scratch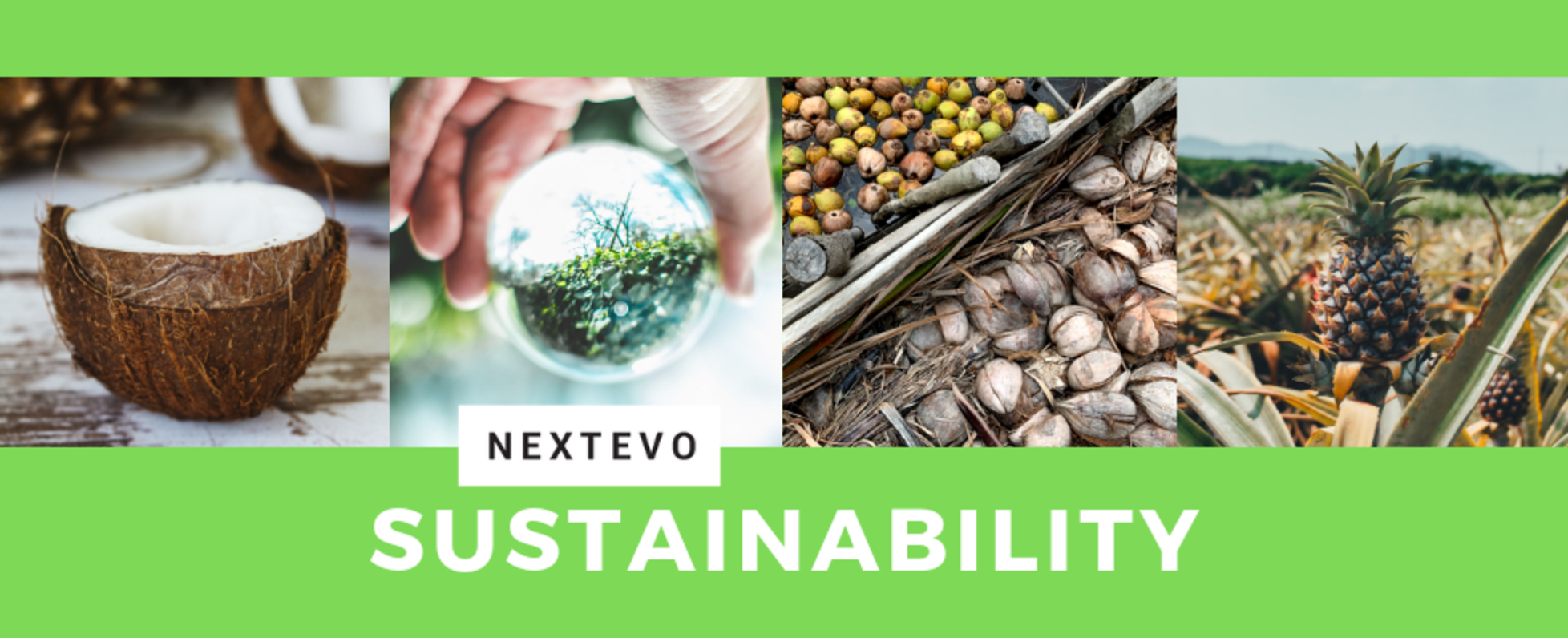 Droston Tang is the Sales and Business Development Director for Nextevo, a startup focusing on the Upcycling of Agriculture Residues in Southeast Asia. Nextevo focuses on three core industries: Urban Greens, Sustainable Textile and Natural Fibre Composites.

Prior to joining Nextevo, Droston was ...

We are a dynamic startup in Singapore, with production capacities in Indonesia and Thailand. Our goal is to utilize agriculture residue (primarily from coconut husk and pineapple leaf) by turning it to a versatile 100% natural fibre and natural polymer, including coir pith (coco peat). The raw materials derived from agriculture waste are environmentally sustainable (all-natural, biodegradable and recyclable) and we can contribute a significant part to the circular economy. Currently, non-conventional materials such as plastic, leather and medium density fibreboard are non-sustainable and our supply of agriculture residues are capable of being harnessed as viable long-term alternatives. The application is diverse and can be used in textile, building materials, furniture/furnishing applications, automobile components, sporting apparels, etc. The market trends on using sustainable products are expanding and gaining rapid momentum globally with growth spikes in Europe and North America. Scalability is our competitive advantage as our equity partners are significant coconut and pineapple producers.
Towards Zero Waste, Utilizing bountiful Re-purposed, Environmentally-friendly Resource
A dynamic, fast-paced and fast-growing startup with offices in Singapore and Jakarta. No short of adventure, career growth and serious work!
We are currently looking for a Logistics Specialist to be part of our pioneering team as we build up our core business functions of the company together.
LOGISTICS SPECIALIST
○ Manage full set of import, export and transhipment documentation based on L/C, Certificate of Origin, Marine / Air Transport insurance, LCL / FCL Fumigation, Transportation and Cargo Clearance, declaration of Cargo Clearance Permits; including preparation of Bill of Lading and cross trade (switching of Bill of Lading)
○ Coordinate with specific end customers, overseas agents and local vendors to ensure on timely pick-ups/ deliveries and connecting schedules are met for transhipment cargo, including resolving shipment disputes/problems
○ Identify system problems and provide feedback on necessary improvements (with an initiative to improvise on current working procedure)
○ Plan, organize, direct and control all operational activities and to provide customers with high service standards
○ Monitor shipments, PO follow-up, providing prompt updates to customers, including sending pre-alerts and notifications to overseas offices/ agents
○ Manage office administrative duties as assigned e.g. travel arrangements, business trip and expenses claim, payment vouchers, petty cash, miscellaneous office matters etc.
○ Manage other miscellaneous duties: perform timely billing, sales invoicing and credit note; verify of vendor costings and resolve disputes; prepare monthly delivery/sales reporting
YOUR TALENT
○ Education: Diploma or above (Supply Chain/Logistics field is preferred)
○ 3+ years relevant working experience with material planning, transportation and logistics, especially in managing 3rd party logistic provider and familiar with shipping and customs clearance requirement and process (knowledge of Dangerous Goods is advantageous)
○ Logistic Specialist will work closely with our Indonesian and Thai internal stakeholders. Proficiency in English is a must and knowledge of cross-culture is essential
○ Care about our values of Innovation, Environment and Sustainability
○ Good communicator and stakeholder engagement/management skills
○ Good team work spirit, interpersonal skills and proactive working attitude in a start-up environment
○ Independent with pragmatic and hands-on problem solving skills
○ Good working knowledge of Word, Excel and PowerPoint
If this sounds like a challenge for you, share with us your skills and experience. We'll be in touch! Thank you for your interest in Nextevo and our mission towards Environment and Sustainability.
Basic info
Looking for
Logistics Specialist (New Position, Pioneer Role)
Job type
Full-time
Company info
Industries
Industrial Supplies / Apparel / Beauty / Education / Research
111 Middle Road, National Design Centre, #03-01, Singapore 188969