Passionate and self-starting: We're looking for a Digital Marketing Specialist!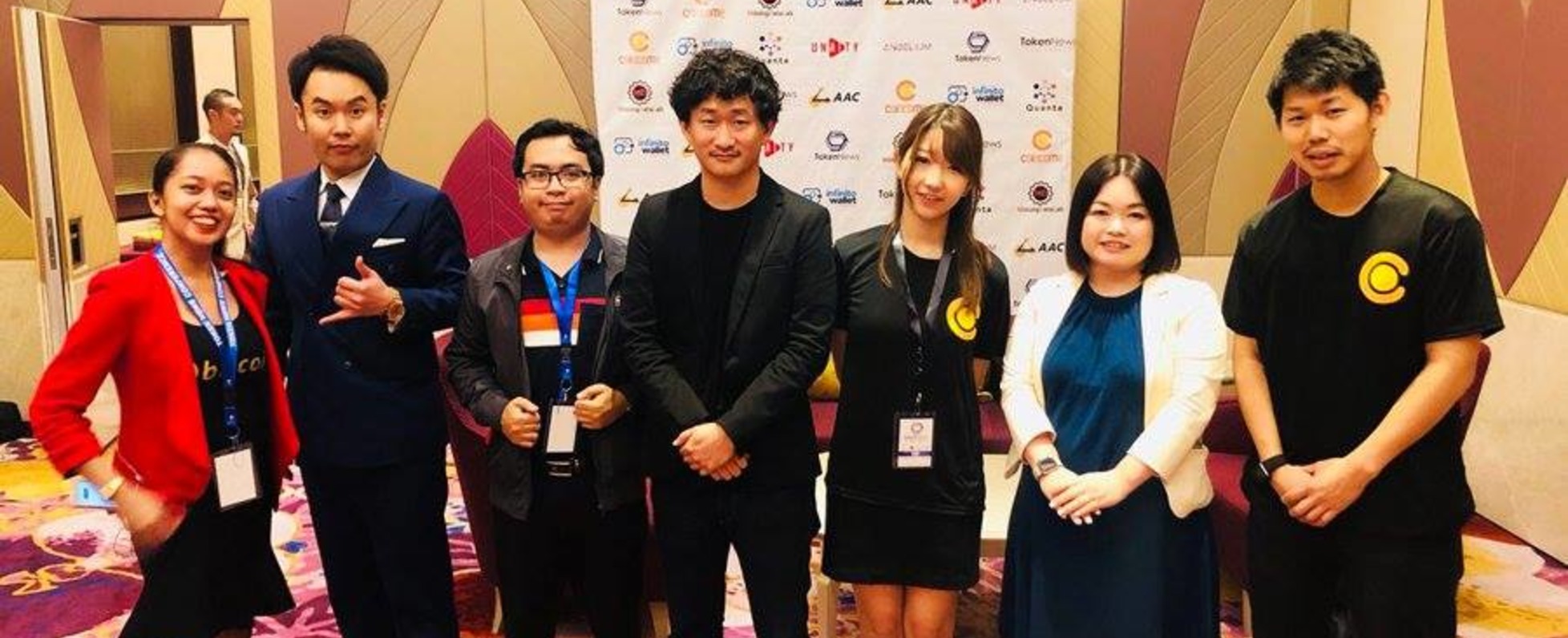 COINCOME is a cashback site rewarded with cryptocurrency.
You can get CIM just by doing usual online shopping via COINCOME.
We are going to revolutionise the advertising and e-commerce industry with our cryptocurrency and blockchain system.
In the age of the blockchain, COINCOME provides a place to earn tokens without any risk.
Our team members have come together with the goal of making a cryptocurrency that enriches and adds convenience to everyday life.
You can get CIM just by doing usual online shopping via COINCOME. You can also accumulate CIM in various ways - using web services, answering surveys, etc. which are offered on COINCOME.
By using CIM to top up your debit/credit card, you can shop at brick-and-mortar shops or pay for transport.
You can also pay mobile Internet fees, top up your prepaid IC cards, or send CIM to friends.
We will offer many other ways for you to make full use of CIM in real life situations.
Are you a strategic and passionate marketer who enjoys discovering innovative ways to work with  partners? We are looking for an experienced self-starter, who can lead  complex partnerships, thinking creatively and strategically to deliver on key business objectives.
What You'll Do
• Lead the business development and account management for strategic partnerships in Singapore and South-east Asia markets. 
• Develop strong relationships and work in collaboration with clients to deliver on overarching commercial partnership strategies
• Identify and actively create new opportunities / pitches, obtaining maximum value in all business negotiations.
• Execute innovative and strategic content solutions as a way to drive brand awareness, engagement and conversion.
• Develop and track partnership metrics and success criteria for all activity.
• Analyse and interpret partnership data to inform decisions and critical thinking.
• Seek opportunities to improve processes and focus on providing solutions and delivering results.
Who we're looking for:
• Diploma/Business degree or equivalent practical experience. 
• Relevant working experience. 
• Experience in a business development, channel and partner development, partner management, online marketing, and/or strategic/management consulting role.
• Fluent in both written and spoken: English.
It would be great if you have:
• Experienced in growing client relationships through a positive track record of delivering business results.
• Excellent prospecting, negotiation and analytic skills to ensure partnerships are secured and executed with optimum performance
• Start-up experience is a bonus.
• Based in Singapore is a plus.
Ready to learn more? Click 'Want to Visit' to let us know you're ready to explore this opportunity with us :)
Basic info
Looking for
Digital Marketing Specialist, Affiliate
Job type
Full-time
Company info
Industries
IT (Internet/Mobile) / Media / Publishing