Are you looking for creating an immediate impact as our Customer Service Executive?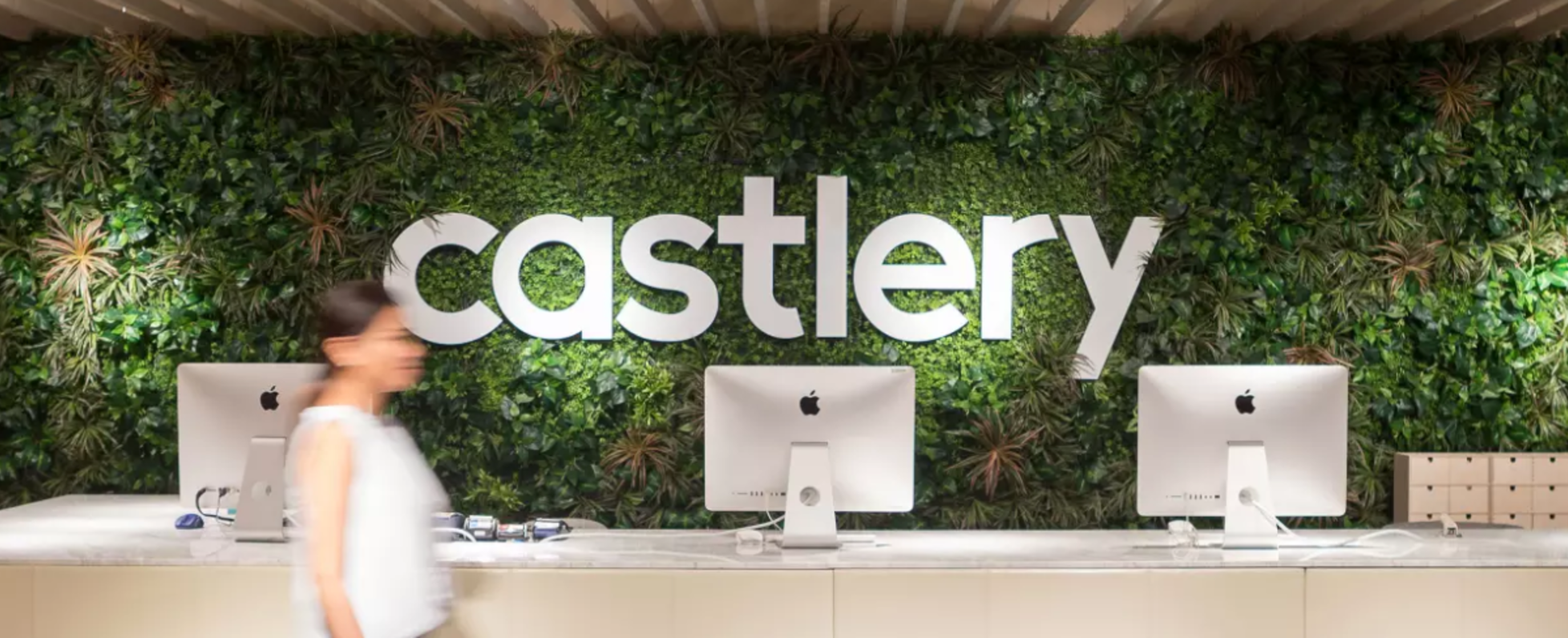 Yura


Sindee
Director/manager
Castlery was founded with one ambition - to reinvent how furniture retail works. We design and produce furniture with great aesthetics at a competitive price point, without compromising on quality.
To bring contemporary furniture and beautiful homeware from the makers directly to you. We want to turn traditional commerce on its head, cutting out the middlemen and trimming off the price baggage, redefining your way of living at the touch of your fingertips.
Castlery take pride in designing, developing and manufacturing high quality products at their most transparent value. We also use the latest technology such as steam bending, CNC cutting and straight-line sawing to achieve flawless results. Coupled with the best materials and machines, our products reflect utmost precision and craftsmanship. Safety is a big part of any Castlery product. We conduct stringent in-house tests and professional lab tests to ensure stability and durability. We have a dedicated in-house quality team that meticulously hand inspects every stitch, timber joint and detail to ensure you get the quality item you ordered.
Do you have the business savvy and problem-solving skills necessary to thrive in a start-up environment? Are you looking to hit the ground running and have an immediate impact in a highly visible role?
As our Customer Service Executive, you will work with the team to ensure customers are satisfied with their experience with us during the before and after sales process. You and the sales team will spearhead our efforts to position Castlery as a major player in the regional design landscape.
Core Responsibilities
● Service customers seeking assistance with post-order issues such as returns, replacements, refunds, delivery status and back order inquiries, problem resolution, and any other issues that may arise from the order fulfillment process.
● Meet customer satisfaction, efficiency metrics, and issue resolution targets,
exceeding customer expectations, building customer loyalty and taking advantage of sales opportunities when appropriate.
● Project a professional company image through phone, chat and email interactions.
● Recognize, document and alert supervisors of trends in customer calls.
● Generating and monitoring performance reports to achieve higher customer satisfaction.
● Uphold high customer service standards.
● Perform other job-related duties and responsibilities as may be assigned to you from time to time by the Company and/or your supervisor or manager i.e. process calls or emails to service customers when call demand dictates
Requirements
● Candidate must possess at least Diploma/Advanced/Higher/Graduate Diploma in
Business Studies/Administration/Management, Marketing or equivalent.
● Fluent English with excellent communication skills, both written and verbal
● At least 2 Year(s) of working experience in the related field is required for this position.
● A successful track record working in a high-volume environment.
● Able to solve problems by thinking analytically and creatively.
● Familiar with the latest e-commerce trends.
● Regular and reliable attendance is an essential function of this position.
● High flexibility during Castlery's busiest periods
● Ability to empathize with and prioritize customer needs
● Exude patience and ownership with each customer
● Ability to determine customer needs and provide appropriate solutions, setting expectations with customers
● Good to have experience in e-commerce/ Amazon model
● Able to work night shift and take on shift work hours
The Perks
● Random acts of team-wide fun
● Awesome coworkers
● Regular outing and annual company trip
● Oversea business and operations exposure
● An environment that values honesty, transparency and respect
● Career prospects
Essential Information
● Location: Base in Singapore
● Be open to work a flexible shift pattern to provide coverage for US market
● Have the ability to flex your schedule to meet the needs of Castlery's customers
Basic info
Looking for
Customer Service Executive
Job type
Full-time