Passionate about forging new bonds? You could be our next Partner Account Executive!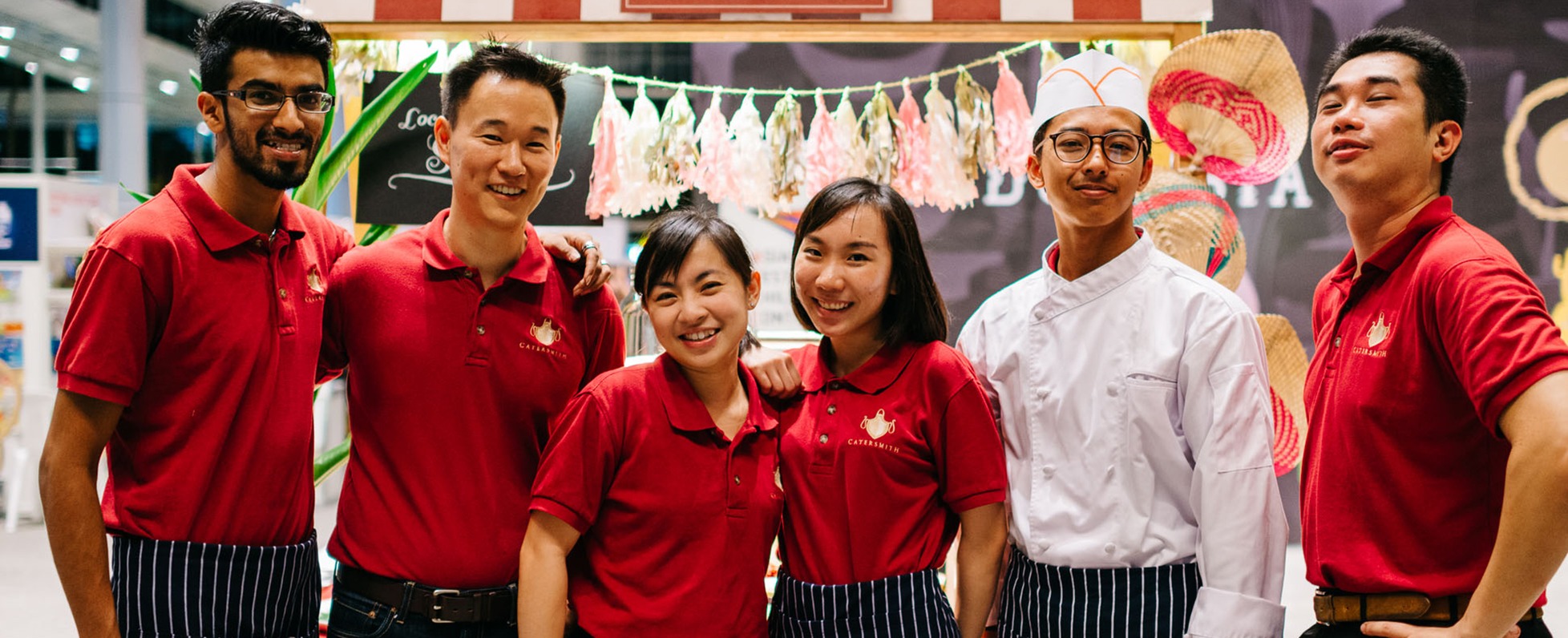 No description available.
Catersmith brings restaurant-grade, catered team meals to progressive companies that believe a great team bonds over good food. From bento meals for team lunches to a decadent buffet spread for company celebrations, Catersmith has 300+ menus from over 50 partners that cover it all.
At Catersmith, we believe that a team that eats together stays together. We're in the business of making team meals and events happen through our logistics capabilities.
Catersmith is a logistics expert - we handle the delivery and buffet line set-up for restaurants while they concentrate on what they do best - cooking.
For our customers, we are the one-stop shop for every corporate catering need; The most fuss-free way to organise food for any event.
We are looking to hire people who are self-initiated, driven and are eager to learn through hands-on experiences. Interest in the food & logistics business is a plus!
As the Partner Account Executive, you will take charge of generating new restaurant or caterer leads and securing their partnership.
After securing the partnership with the new restaurant or caterer, you will be their dedicated account manager. You will help to onboard them on to the Catersmith platform, and assist them in increasing their catering sales.
Why should you join Catersmith?
• Work directly under the founder, learn about entrepreneurship
• Fast growth
• Training and grooming for manager position
• Weekly Beer O-Clock on Fridays!
Here's what you'll be spearheading:
• Generating restaurant / caterer leads
• Cold calling / emailing them to request for a pitch meeting
• Pitching and securing the partnership
• Onboarding new restaurant / caterer
• Managing partner's sales volume and helping with quality control
What we're looking for in our next Partner Account Executive:
• Driven and likes to work hard
• Team player
• Great interpersonal skills, loves interacting with other people
• Good command of English (absolutely no grammar mistakes in your writing!)
• Critical thinker, can think on your feet
• Adept at using word doc and excel sheet
• Previous business development experience preferred but not compulsory. We'd love to train you if you're fresh out of school!
Sounds like you? Let's meet! Click on "Want to Visit" and we can set up a time for us to meet you.
Basic info
Looking for
Sales
Job type
Full-time