WANTED Digital Marketeer for iShopChangi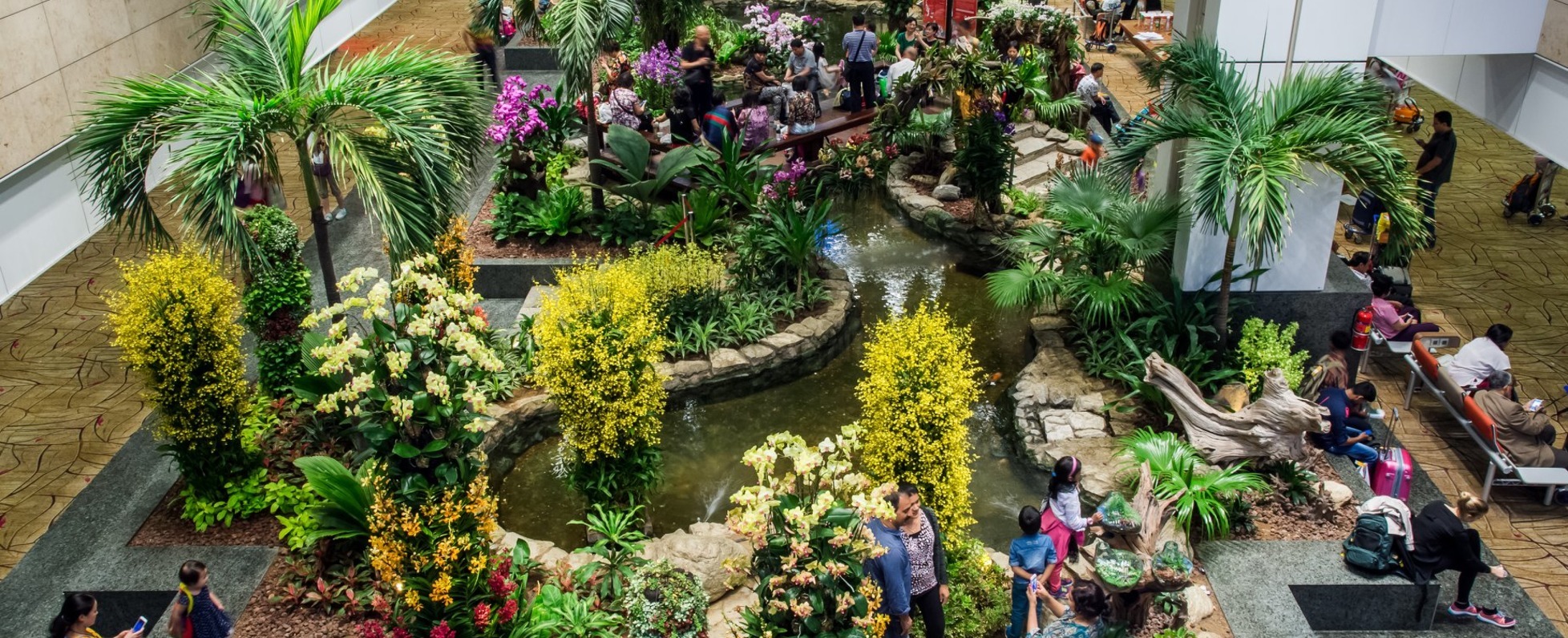 Jeanette Lim
Senior Manager, Talent Acquisition
Changi Airport Group (CAG) is the manager of Singapore Changi Airport, a leading air hub in Asia and one of the world's most awarded airports.
As airport manager, CAG performs the key functions of airport operations, air hub development, retail and commercial activities, infrastructure development and airport emergency services. CAG also manages Seletar Airport, and through its subsidiary, Changi Airports International, it takes Changi's presence beyond Singapore's shores through consultancy projects and investments in foreign airports.
Our Mission:
To be the world's leading airport company, growing a safe, secure and vibrant air hub in Singapore and enhancing the communities we serve worldwide.
Our Vision:
Exceptional people, connecting lives.
Our Values:
Our values guide us in everything we do. They are the foundation for our decisions and the heart of our organisation. Changi Airport Group is about world-class service, delivered through our passion and culture of excellence.
Today, Changi Airport is renowned for its unrivalled passenger experiences, which have become synonymous with global connectivity, clockwork efficiency and unique, thoughtful services.
As the number of passengers we welcome continues to rise, and the needs of those passengers become increasingly sophisticated, our challenge is to raise our standards even higher.
It's a challenge we are already embracing, with creative solutions and signature experiences that will redefine air travel for generations to come.
The Manager / Assistant Manager, Marketing is responsible to support lead the strategy, development and execution of customer acquisition initiatives, marketing campaigns and other marketing efforts for Changi Airport Online Portal, iShopChangi.com. These marketing efforts focusing on key markets such as Singapore and China, should drive new customers, sales growth and enhance customer engagement for iShopChangi's products / services. He/she is responsible for driving marketing campaigns and initiatives to maximize revenue, increase conversion, reduce churn and drive long-term engagement with customers.
Main Responsibilities
Lead in the strategy, conceptualization, planning and execution of integrated promotional campaigns and marketing activities (includes both online and offline) for new customers acquisition in key markets such as Singapore and China to attain sales, conversion and engagement KPIs
Monitor and conduct accurate, detailed and timely analysis throughout and post campaign period based on sales performance, campaign effectiveness and feedback from activities to tweak existing campaign and for new promotion activities moving forward
Brainstorm new and innovative campaign concepts and ideas that engage, instill interest and drive purchase
Work with appointed agencies and internal stakeholders on key deliverables and KPIs based on conversion, profitability and engagement
Work with external creative agencies to develop and manage all marketing collaterals including copywriting and proofreading of materials
Work closely with business development team and tenants to develop the strategy and initiatives for tenant/brand launch and promotion
Develop, execute and evaluate new customer acquisition initiatives to drive new customers to purchase on iShopChangi.
Prospecting potential strategic partnership opportunities, assisting in deal structuring and execution to drive brand awareness, acquire new customers and increase sales.
Prepare and present monthly sales report with in-depth analysis to derive key insights for business growth and decision making

Additional Responsibilities
Analyze current market conditions, derive market analysis and present reports that clearly define growth opportunities
Monitor and track competitor activities and propose possible recommendations for iShopChangi to take
Support and manage adhoc key projects and/or marketing initiatives
Support in request related to data crunching and analysis

Requirements
Bachelors degree (or equivalent) in Marketing, Mass Communications or Business Management
Min 3 years marketing experience preferred
Prior marketing experience is highly preferred with ability to demonstrate measurable results from previous work experience in marketing
Results-oriented in tracking one's progress and performance against department and company's priorities
Meticulous, diligent, well-organised with good time management skills
Strong analytical and interpretational skills
Possess strong written and verbal communication skills
A team player with strong work ethics, principles and leadership quality
Strong in both English and Chinese (both written and verbal) to be competent in all marketing efforts targeting key markets in Singapore and China
Familiar with Microsoft Office, Google Analytics and Photoshop
Basic info
Looking for
Marketer
Job type
Full-time
Singapore Changi Airport PO Box 168 Singapore 918146