Looking to gain experience in all things digital marketing? Be our next Digital Marketing Intern!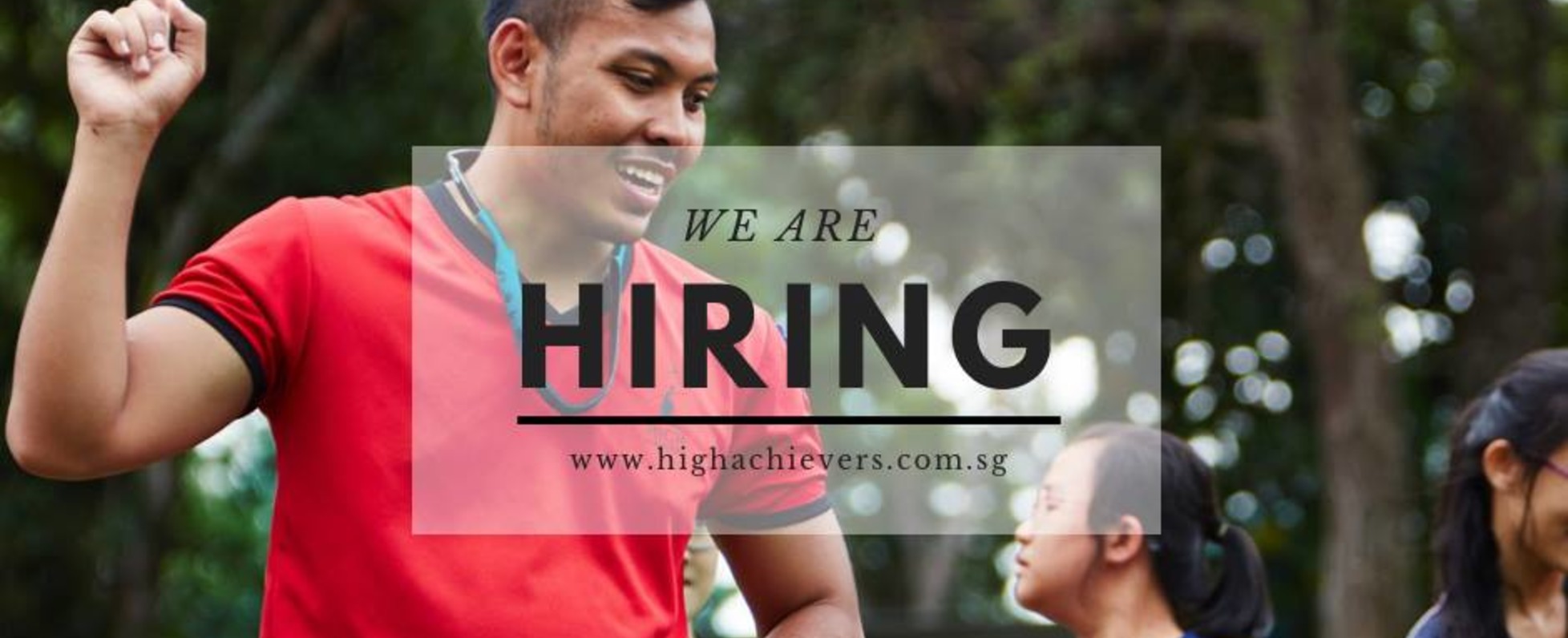 High Achievers is a Training Consultancy specialising in values and character education. Through hands-on experiential learning platforms, we strive to instil in your child leadership qualities, critical thinking attributes and life skills which will allow them to thrive and excel in this rapidly evolving world.
Found in 1995, High Achievers has conducted courses and seminars to more than 300,000 students from over 150 schools, ranging from primary schools to tertiary institutions. We have grown to be an industry leader in providing quality leadership curriculum and fresh educational solutions.
At High Achievers, parents and clients can be assured that the variety of carefully crafted indoor and outdoor learning platforms are based on a pedagogical framework derived from sound research and conducted by highly experienced Instructors. These programmes are tailor-made for the inculcation of effective attributes and strong character values which will enable your child to realise his full potential.
OUR MISSION
High Achievers is committed to the holistic development of every individual through process-oriented and systematic methodology aimed at challenging the social, physical, emotional and intellectual capacities of all participants.
OUR VISION
Changing Lives
OUR VALUES
Customer Centric
Synergistic Partnerships
Passion For Excellence
Dynamic Relevance
Through numerous years of experience, expertise and understanding of the education industry, we have identified 5 strategic arms of learning (Living, Learning, Leadership, Outdoor Adventure Learning, and Service Learning) to ensure a holistic and comprehensive approach to affective learning with guaranteed results and assured quality. With our programmes, High Achievers prioritises on instilling the 5 Core Values of Character Development, Values Education, Leadership Development, Citizenship / National Education and 21st Century Competencies in our students.
Ambitious. Dynamic. Spontaneous. Customer Centric.
Is that how your friends would describe you? If so, keep reading because we have awesome opportunities waiting for you right here!
What you can achieve here:
- Digital Marketing Interns can expect to understand how performance-driven programs are developed and the nature of digital media marketing
- How social media campaigns are optimised
- How social media Programs are measured, monitored and benchmarked in terms of effectiveness
- You would also develop content writing skills with a targeted audience in mind
- Community management skills through digital chats and website management.
The internship will also involve program development for our latest
S.T.E.M based programs designed for inbound students from the region .
What you can look forward to here:
• Content Calendar development and review of stats to improve decision making
• Review of website key performance statistics and data analysis.
• Management of the website and social media channels.
• Monitoring and increasing digital traffic.
• Strategies to generate organic traffic and to effectively use paid media to achieve response results.
• The guidance provided by a mentor.
• Management of internal email and SMS databases.
• Management of SMS and EDM broadcast systems and to execute SMS and EDM broadcast campaigns.
Sounds like you? Let's meet! Click 'Want to Visit,' so we can set up a time for you to meet us!
Basic info
Looking for
Digital Marketing Internship
Job type
Internship / Full-time
625 Lorong 4 Toa Payoh, #02-01 General Magnetics Building, 319519