Bring bySTORED to the next stage of growth | Full Stack Developer (Mid-Level) @ bySTORED Singapore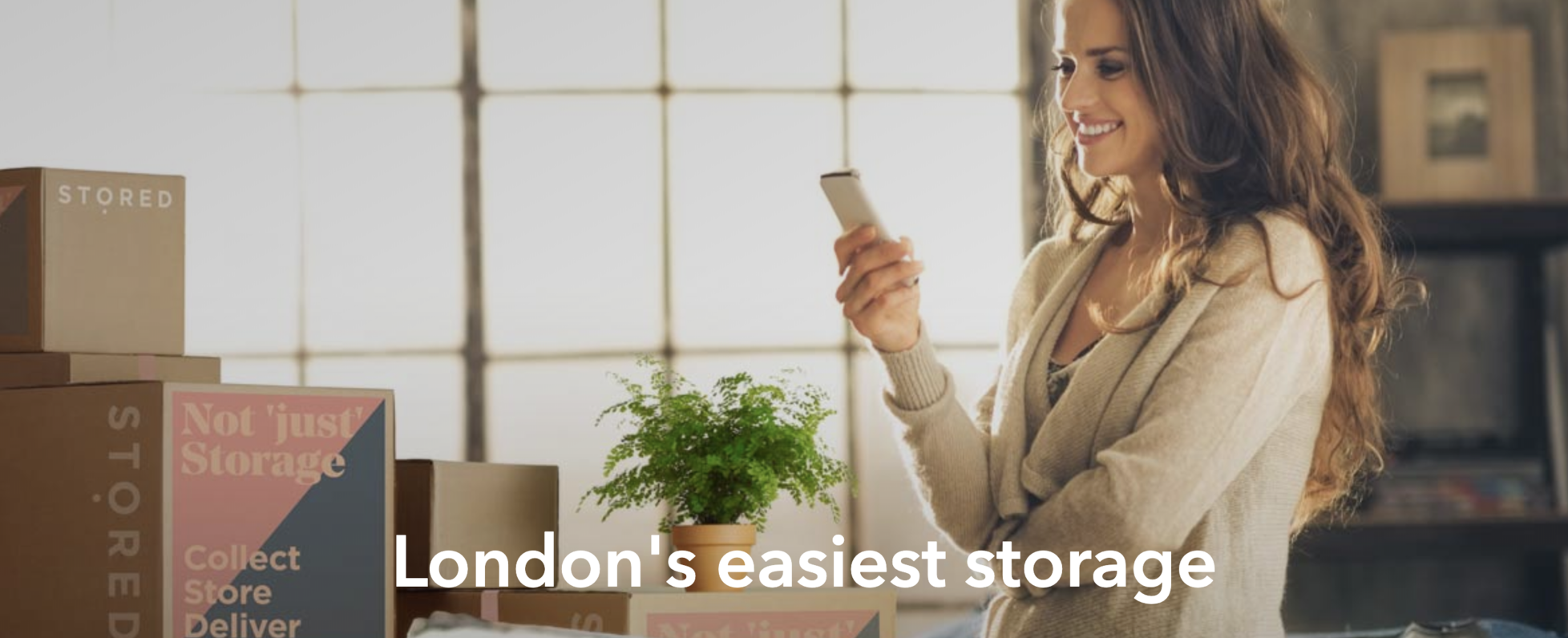 Daniyal Noor
Engineer/programmer
bySTORED Singapore
Our Company
Described in the press as "one of London's sexiest startups", byStored has been revolutionising (yes really and truly) the archaic physical storage industry. By providing a hugely valuable, tech enabled, end to end service and solving real and everyday problems for people, byStored has grown from strength to strength.
Some of the smartest minds from Bain & Co, L'Oreal, Giorgio Armani, Zipcar, OneFineStay, CitiBank and USwitch (just to name a few) are working with the team. In addition, since having launched in August 2014, we've secured backing by some of Europe's best investors - those behind the likes of iZettle, Trustly to name a couple.
London Storage Reimagined.
We Pick Up. We Store. We Return.
London's best rated storage service, providing free pick ups from your home or office.
London's best storage service! Our pro 2-man teams will pick up for free, pack (if you want them to), store (no matter how big) and return whenever you need us #stressfreestorage
storedAbout the Role
To cope with our expansion plans and take bySTORED to it's next stage of growth - and it is going to be big - we need an amazing Java Developer.
Solving complex problems and thinking out of the box to build a robust and scalable solution is what every developer wants, and we provide such opportunity to our developers.
This role involves an opportunity to have exposure of backend and frontend domains including writing efficient services, working on different operating systems, understanding architectures, integrating web service and maintaining client-side application performance.
You will be responsible for:
• Writing web service in Java and consuming in php/JS
• Managing databases and writing SQL queries
• Solving logic intensive problems
• Basic working on Ubuntu
• Integrating services and 3rd party tools
Other key accountabilities of this position will include:
• Managing coding standards
• Writing efficient code, handling all possible cases
• A mix of agile development and ad-hoc deliverables to stakeholders
• Taking ownership of work
Your skills and experience:
• Strong Object Oriented concepts
• Working knowledge of Java EE, mySQL, php.
• Experience of React JS and React Native will be a plus
• Experience with build tools and servers
• Code debugging
• Ability to do an impact analysis
• Understanding of Domains and DNS
What We're Looking For From You:
• Candidate must be either Singaporean national or PR
• 2-4 years' experience in different domains of development
• Thrive in a start-up and unconventional delivery environment - you love adding value and making a massive impact
• Passionate and excited to do phenomenal things - creating a true legacy
• Characteristics such as strategic, passionate, hardworking, excited, entrepreneurial and having a hands-on can-do attitude goes without saying… but just in case, we have said it anyway
ByStored is an amazing business to work in with a super exciting and executable vision. Our team members are rewarded well, not only from a salary perspective but also with:
• Cool working space in the heart of Singapore
• Progression and development opportunities
Basic info
Looking for
Full Stack Developer
Job type
Full-time