WANTED Project Coordination Manager to support Projects Delivery & Operations!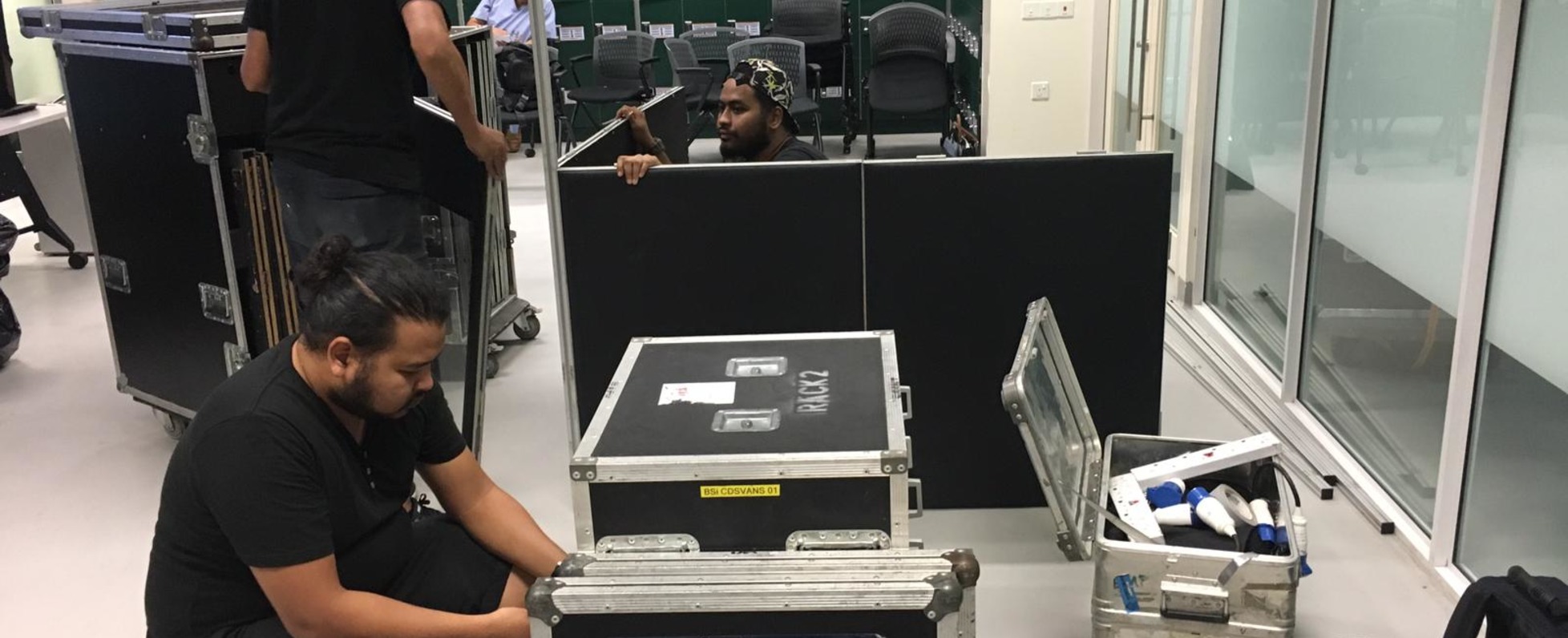 Jayanta

Banerjee
Delphi is our Talent Partner who's focus is to drive engagement initaties and development strategies across the organisation with an ultimate goal to make Globibo a Great Place To Work for our future generations!

Jayanta is our HR Business Partner, has an MBA with focus on HR and 20+ years of extensive HR experience in many different roles and industries.
We are a young, dynamic and aspiring International Company with offices in Asia, Europe and the US, focusing on 3 awesome services:
Language & Corporate Training:
We are pioneers using research driven learning methods and innovative learning aids for our programs – check out our youtube channel to see some of our cool stuff. If that doesn't convince you, we will introduce you to some of our charming instructors – that will do the rest.
Translation & Interpretation:
We created a new benchmark for quality interpretation and translation services based on international standards and a network of global delivery centres. If you want to meet some presidents, CEOs or bad-mouthed celebrities, this might be a shortcut compared to your singing career (which you should pursue anyway).
Conference & Event Technology:
We provide access to the latest and greatest technology as well as proven or low-cost solutions. With people that actually understand how to get true value from a technical architecture, we have become reference for government agencies and academia – just check one of the latest articles about us.
Our Mission:
To become world-leader in Language, Training and Event-Technology services through innovation, customization and customer service. On our journey we want to use our organization, services and people to address key sustainability challenges of our community.
All our services are fully customised and delivered by qualified language professionals. Our services are used by MNCs, Embassies, Chambers of Commerce, schools at major conferences.
We strive to:
1) Make people smarter - with world-class Language & Corporate Training
2) Make them understand each other better – with rock-solid Translation & Interpretation Services
3) Wow them during great events – with amazing and cutting-edge Event Technology
Your Impact:
The Project Coordination Manager is the vital link between our local teams and global delivery centres around the world. He/She ensures that our team members are aligned in requirement gathering and project execution. The role supports the Sales & Business Development team in the delivery of projects / client engagements and follows through the whole process from the point of project confirmation, up to the completion and delivery of our solutions to the clients.
You'll go above and beyond the horizons to:
- Identify and/or recruit partners (e.g. linguists/interpreters etc) for project execution
- Be the main liaison between local teams and project partner(s)
- Reach all corners of Singapore (and occasionally beyond Singapore shores) to support onsite setup and execution in the areas of event & conference logistics, language courses, translation services
- Understand, document and coordinate customers' requirements
- Conduct research and prepare proposals for special requests from our clients
Your Career Path
In this role, you would have the opportunity to:
• Develop relationships across the globe, engage with various industry partners for the 3 services we provide: Language services, Training & Event Technology.
• Gather client feedback in terms of our strengths & improvement areas in project execution and delivery.
• Be exposed to a larger overview of how local teams interact & support the operational (locally & regionally) teams of the business (vice versa).
Your Ideal Profile:
You are very resourceful, organised and process-oriented in project coordination. You are also able to think on your feet and resolve impending issues/troubleshoot in midst of projects and events. You possess strong technical skills in the areas of equipment (IT/Event & Conference Technology/Audio-Visual) set-up.
• You possess strong communication skills & analytical thinking
• Has the ability to flourish with minimal guidance, be proactive, and comfortable at handling uncertainty
• Able to handle pressure and meet deadlines
• Attention to detail & structured approaches to managing large scale opportunities
• Ideally has worked with a virtual/remote team & colleagues
• Possesses Forward thinking, innovation & has a personal interest in the segments of services we provide
What you will gain from this experience:
• Personal Development Plan with weekly coaching and external training
• FlexiTime working options
• FlexiPlace working options
• Quirky office environment
• Exposure to leadership development program
• Access to the latest tech and gadgets
Basic info
Looking for
Project Coordination Manager
Job type
Full-time
Company info
Founded on
October, 2009
Headcount
13 members
Industries
Education / Research
114 Lavender Street, #06-63 CT Hub 2 (Lobby 3), Singapore 338729