Experienced Country Manager wanted to grow our Indonesian presence!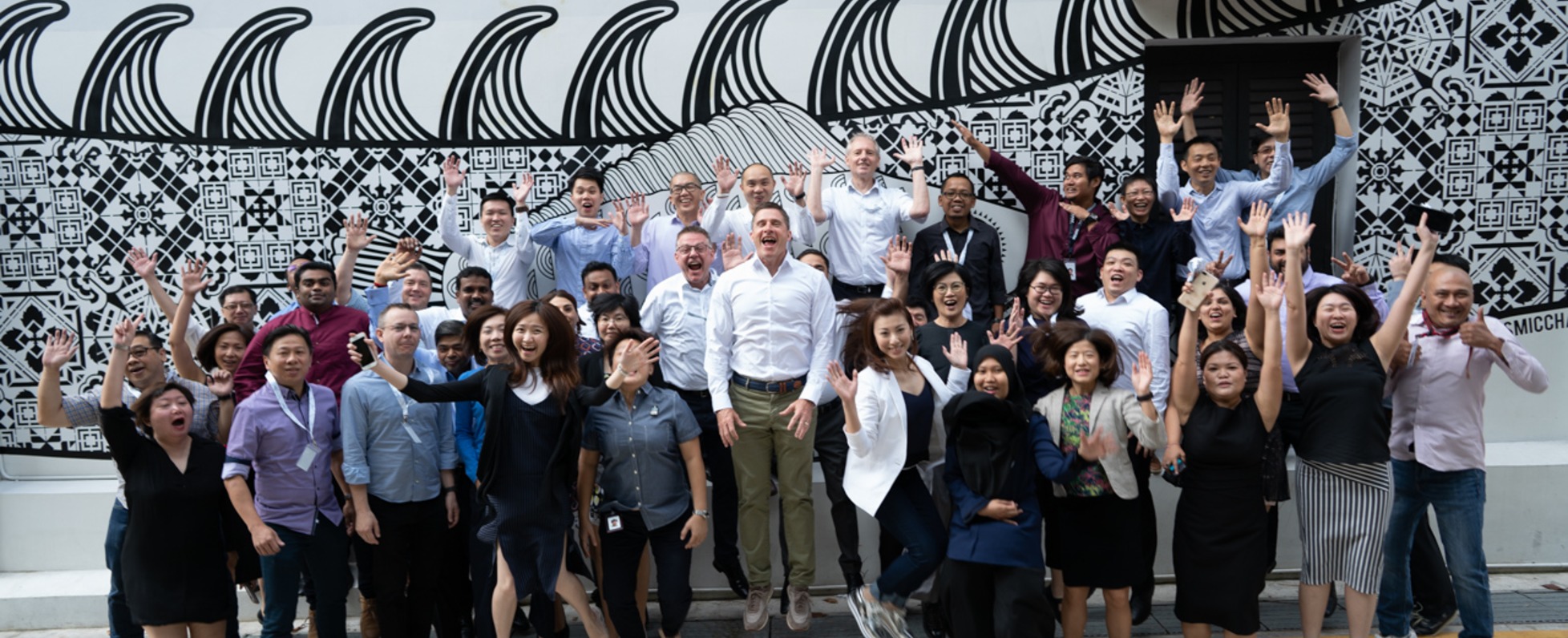 As a data-driven company, LEAP helps customers adopt artificial intelligence (AI)-centric and cloud IT solutions to achieve measurable business outcomes.
Born in Singapore and operating within Asia, LEAP understands the complexities of operating in Asia and introducing new, complex technologies like AI/machine-learning (ML), data science and cloud services in organizations with diverse processes and legacy systems and mindsets.
To make AI adoption easier, faster and more effective, LEAP offers an end-to-end service comprising strategic technology consultancy, multi-tech integration expertise, and infrastructure migration and management. LEAP offers a broad menu of AI-centric technologies that are proven at scale and can be adapted and blended to meet critical needs in IT operations, cybersecurity, digital experience, data analytics, and regulatory compliance, across different industries.
LEAP is a fully owned subsidiary of ST Telemedia (STT), an active investor in the communications, media and technology businesses.
We believe that technology can positively change the world and we want to be part of that change!
We bring an end-to-end service to help companies achieve measurable business outcomes through AI technologies, and LEAP into the future.
The Ideal Candidate:
You are a highly motivated, bright, dynamic and adaptable individual contributor who thrives in an innovative, performance-oriented environment. Continual learning is everything and you want to be a key contributor in a team full of diverse, experienced technology and business professionals. Deep down you have a passion for life, embrace change and thrive in a creative environment. You understand what motivates customers and team members alike and you find solutions to their problems that are economic, strategic and elegant. How would others that you have worked with describe you? Is this you?
Your Responsibilities:
- Develop and executes against a focused sales strategy to acquire new business accounts across Customer Segments (Large Enterprise to SME) and Industry Sectors.
- Participate in all aspects of the sales cycle to ensure customer satisfaction, including earning a Trusted Advisor status with the Customers' CXO
- Bring new ideas for building new business and creating additional pipelines
- Spearheading business development and provide accurate forecasts to achieve strategic goals
- Review and track key metrics with leadership to ensure transparency and accountability on an ongoing basis
- Leverage relationships to open doors to new strategic business opportunities
- Build direct relationships with customers and manage all aspects of sales while maximizing their cloud environment operational savings
- Ability to articulate and deliver business content that describes LEAP services and solutions to win customer buy-in adoption and holistic proposition towards transformational customer outcomes
- Maintain active engagement with potential customers through creative follow-up communications designed to increase customer interest
- Understanding of business development process and is able to overcome objections while correctly position LEAP services that cater to the needs of customers economical cloud environment
Must Have Requirements:
- Well-connected network with established relationships with CXOs, industry key stakeholders, for example, Otoritas Jasa Keuangan (OJK), Ministry of Communication and Information Technology, industry associations, etc)
- Proven experience to succeed in small, agile setups with the capacity to operate independently with a high degree of resourcefulness
- Proven experience selling Cloud, IaaS, SaaS and PaaS services
- Prior experience as a Country Manager or Senior Business Unit leader is a plus
- 7 plus years of proven sales success track record selling to large, complex enterprise organizations as well as large SMEs.
- 3 plus years managing and leading a sales team, preferred.
Prior success in Cloud, or SaaS sales management.
- Proven successful track record of strategic selling and exceeding quotas
- Strategic and analytical sales approach with a focus on building relationships with top tier clients.
- Excellent project management and interpersonal skills, with the ability to drive and implement ideas in a changing environment.
Basic info
Looking for
Territory Sales Manager (Indonesia)
Job type
Full-time
115 Amoy Street, #02-00, Singapore 069935